SeleQtions - Southern Hillock
A chorus of cicadas rings through the trees, heralding season's and your arrival at the Savoy, Ooty. This Colonial getaway tempts you to leave the real world behind and immerse yourself in a simpler time, where leisurely explorations of green plantations and quiet evenings sipping tea are the most pressing things to do. Ascend into the beautiful hills that were once the favoured winter escape for nobility and discover a charming slice of Colonial India at the Gateway Coonoor, the hill station's crowning glory. Sip on a tea from the estates that carpet the hills outside as you relax in the quaint interiors of our Colonial-style getaway. The cool evenings are perfect for leisurely strolls through the countryside, immersed in nature's beauty, but you will be tempted back by the exotic aromas of our chef's innovative interpretations of the local cuisine. On this mountain trail your next destination, Gateway Chikmagalur, is a classic Colonial retreat nestled amid the picturesque Nilgiris. From the moment you arrive, you will know why these hills were a favoured getaway for the British. Follow in their footsteps and escape the heat of the plains amid the misty hills and lush woods that add to the allure of this quaint little town.
SeleQtions - Southern Hillock

Validity Dates:

1st April, 2020 - 31 March, 2022

Minimum length of stay is 6 nights
Package Validity Dates:
1st April, 2020 - 31 March, 2022
Package Inclusions
Show more
Show less

Stay
Accommodation - Signature experience once during your stay

Dining
Offer includes all major meals.

Spa
15% savings on Spa treatments. Daily Yoga sessions.

Convenience
Traditional welcome and welcome drink upon arrival. Complimentary wifi (basic) upto 4 devices.
Steps for booking this itinerary
Select Hotel
Starting from ₹
70000
*
for 6 Nights
VIEW ALL
The Gateway, Chikmagalur
Jyoti Nagar Post, Karnataka
+91 08262 215000
gateway.chikmagalur@seleqtionshotels.com
Gateway, Chikmagalur is a rare blend of colonial architecture and contemporary efficiency. With facilities and amenities designed to the taste of modern travellers, our luxury resort in Chikmagalur offers a new-age experience in the lap of nature. The Hotel is a scenic hillside resort perched on the slopes of the Sahyadri Mountain Range. It consists of colonial styled cottages and rooms, set amidst lush greenery. It is 164.0km from Mangaluru International Airport
Check-in
Check-out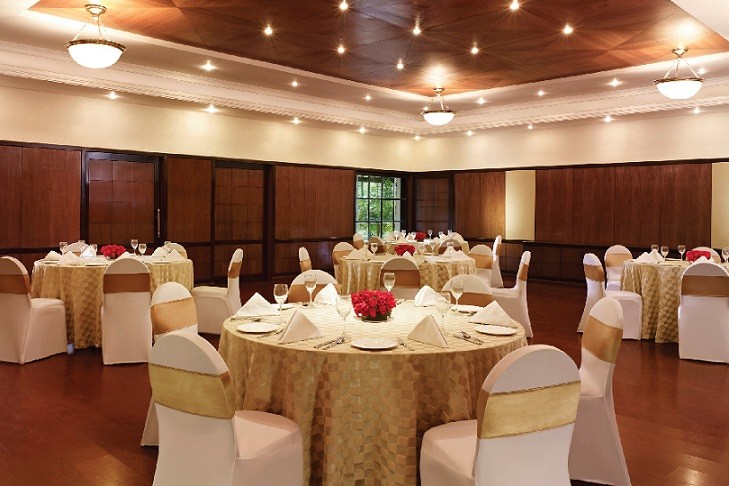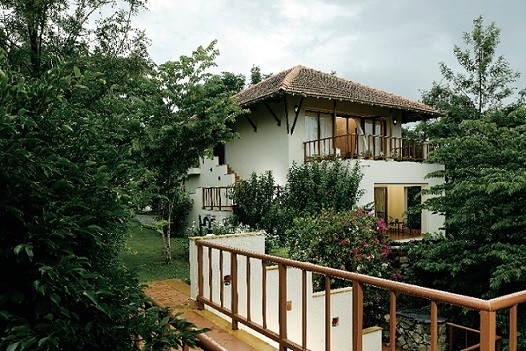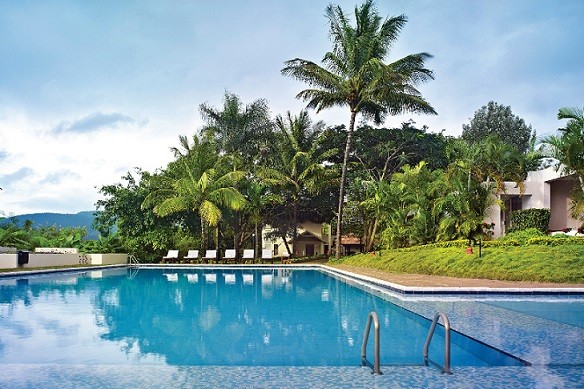 VIEW ALL
Gateway , Coonoor
Upper Coonoor, Tamil Nadu
+91 2225400
gateway.coonoor@seleqtionshotels.com
A heritage hotel set within beautifully landscaped gardens and open lawns. Sporting colonial style cottages, this hotel exudes a charm reminiscent of a bygone era. Gateway Coonoor - IHCL SeleQtion is the perfect place to unwind for both business travelers and leisure seekers. Nestled in the heart of the rolling hills of the Nilgiris, each room provides panoramic vistas of the exotic location. Our luxury hotel in Coonoor is coupled with contemporary facilities, a warm and friendly service with some great Guest experiences and attractions like Pool Billiards, Badminton, Cycling, Foosball, Board games, Kid's zone, Fitness Centre, Library, Lounge, Soft toys, Yoga, Ayurveda Centre, Gym, Bird watching and much more. Gateway Coonoor IHCL SeleQtion ensures your stay with us is truly comfortable. It is 80.6km from Coimbatore International Airport.
Check-in
Check-out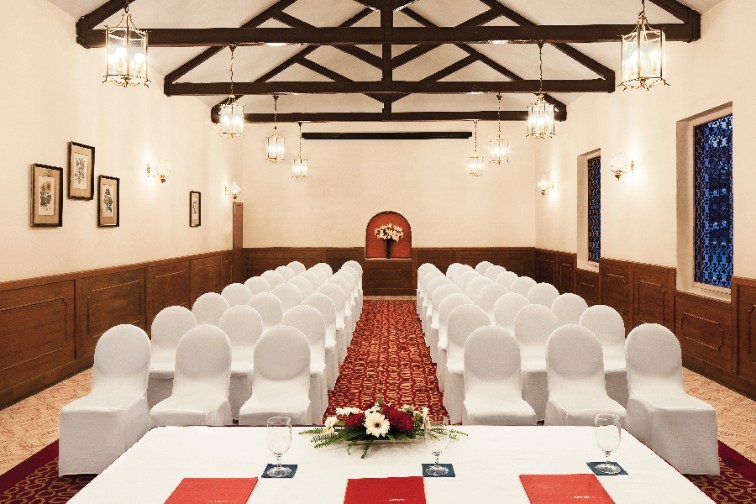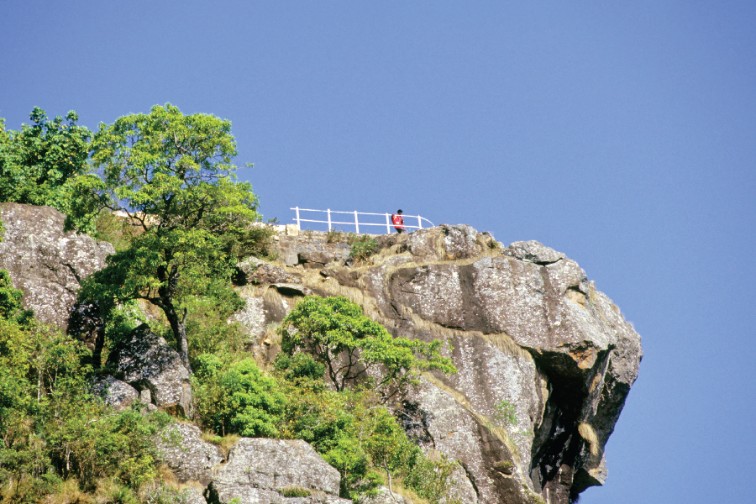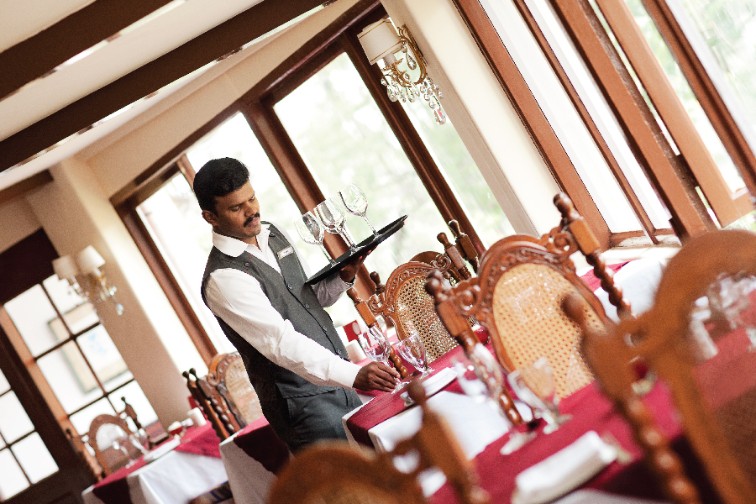 VIEW ALL
Savoy, Ooty
77, Sylks Road , Karnataka
+91 423-2225500
book.savoy@seleqtionshotels.com
A 190 year-old colonial style heritage property situated near the Golf Course, it is set amidst 6 acres of landscaped gardens. A landmark in the misty hills of Ooty since 1829, the Savoy is vintage gold. This heritage grand hotel in Ooty ushers guests into a colonial-era lifestyle with afternoon high tea, croquêt on the lawns, spa sessions, single malts by the fireplace, and an exclusive taste of local cuisine. It is 94.1km from Coimbatore Airport
Check-in
Check-out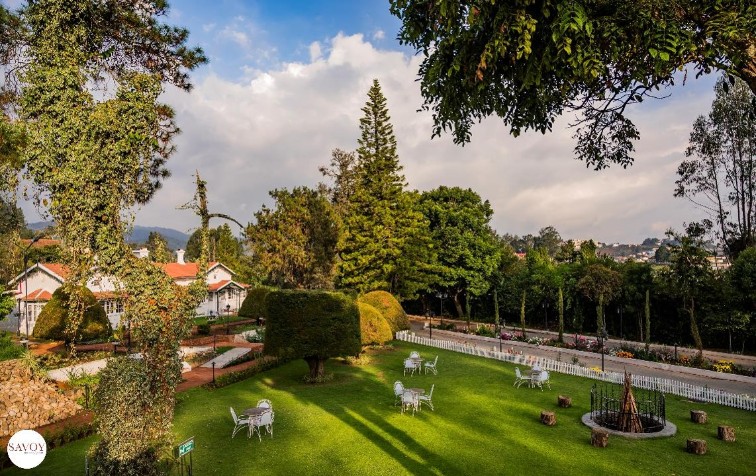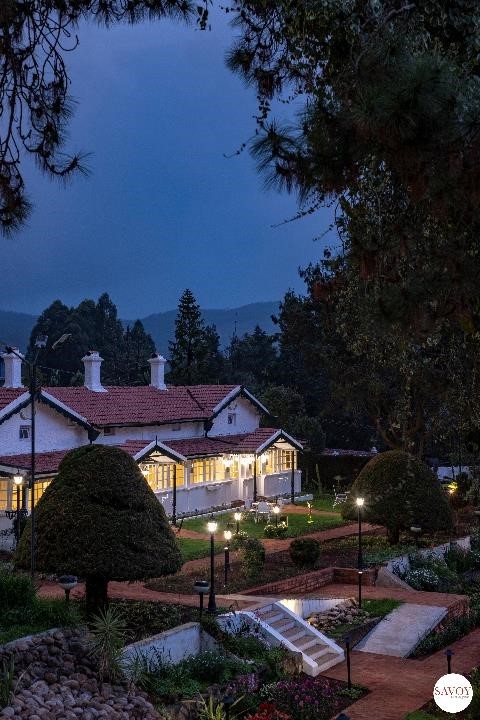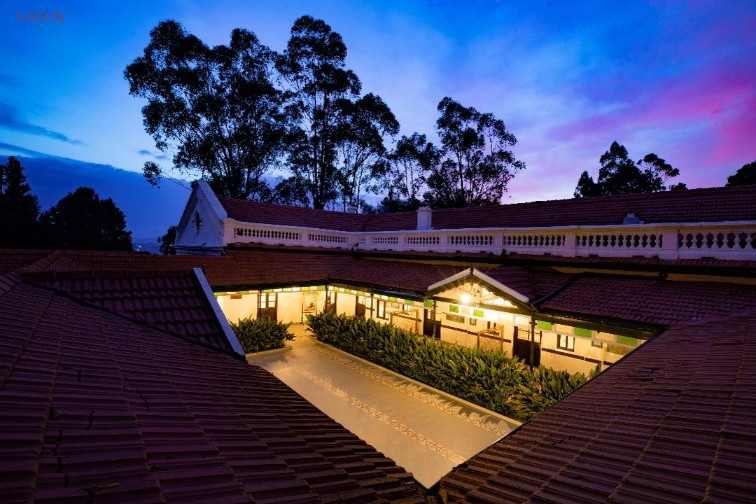 *Rates exclusive of taxes
Package Applicable for combination of 3 Selective Hotels, minimum 1 nights stay required at each Destination. 
Offer includes, Breakfast and one Major Meal (set menu)
*Extra Adult rates would be INR 9000 for 3 nights inclusive of Extra bed , Break fast and One Major Meal. Maximum of one extra adult in a room.  Taxes Extra
*Extra Child (age between 6 to 12 Years) charges would be INR 4500 for 3 nights Inclusive of Extra bed , Break Fast and One Major Meal. Maximum of two children in a room. Taxes Extra
Option to upgrade to a higher room category with special discounted rates .
15% discount on Food & Beverages,  SPA and or Sight seeing.