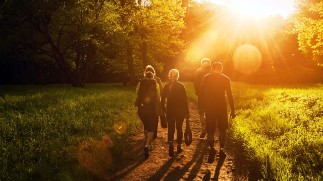 Guided Hikes and Nature Trails
Cocooned in the verdant Himalayan valley, by the majestic Ganges, Anand Kashi is nature at its best. Meander through the land of mystical sages exploring untouched meadows and camouflaged springs.
Guided Hikes and Nature Trails
Uttarakhand is home to an abundant range of flora and fauna. Surrounded by lush forests and pristine waters, the place offers a vast landscape. Let our expert guides take you on an unforgettable forest adventure that ancient scriptures laud. Regale as you learn about local culture, history, and hear ancient tales of the sages, who walked the same paths, centuries ago.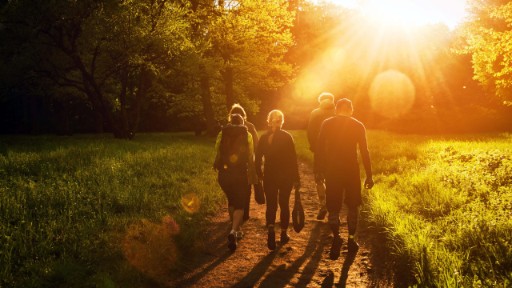 An Unhurried, Intimate Dinner
Dine-in on a gourmet spread with your table under the stars, with the mellifluous Ganges flowing by your side with a view of the glorious mountains.
An Unhurried, Intimate Dinner
Enjoy ambient tunes as you savour the lingering taste of finely prepared delicacies at one of our picturesque open-air locations including the cantilevered Ganga Deck, the two riverside pavilions, or the half-moon shaped infinity pool. Additionally, the menu for these signature private dinners is crafted by our patron chefs keeping your tastes and preferences in mind.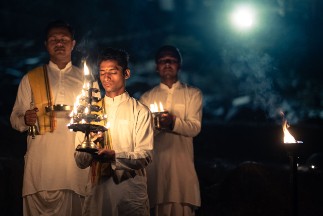 Imbibe in Ancient Spiritual Energy
Anand Kashi By The Ganges, Rishikesh - IHCL SeleQtions is located on the sacred land of Uttarakhand and brings you the opportunity to immerse yourself in the rare healing energy of the space by offering an array of spiritual experiences.
Imbibe in Ancient Spiritual Energy
Let your soul strum to the rhythm of the Ganga Aarti performed by our resident priests while a holy dip in the Ganges lies only a few steps away from the hotel. Learn about Rishikesh's culture with the help of our local tour guides specialised in the knowledge of Indian history as you visit popular attractions in the city.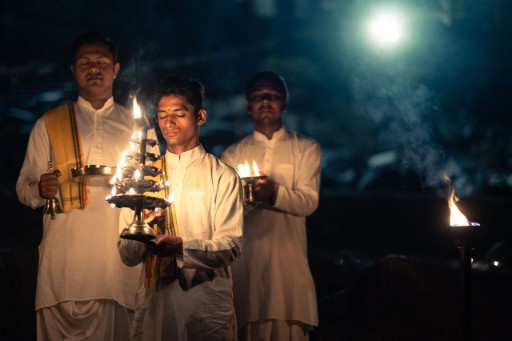 A Peek at Rare Flora and Fauna
A sweet breeze, the twitter of songbirds and fluttering butterflies are just some of the many delights that enfold you at Anand Kashi.
A Peek at Rare Flora and Fauna
Enveloped by the lush valley of Tehri Garhwal and the hotel's homegrown fruit orchards, you are welcomed to a tropical paradise. Spot rare birds, chase butterflies, and hum to the chimes of nature as the ever-fresh carpet of verdure greets you at every step.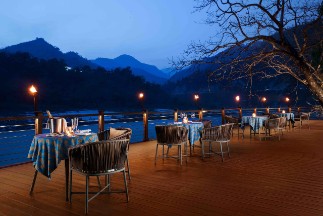 A Magical Night Outdoors
White sands, a riverside beach, and unobstructed views of the lofty mountain ranges -  nights at Anand Kashi are simply surreal surrenders.
A Magical Night Outdoors
Indulge yourself with our curated barbecue suppers consisting of freshly grilled, palatably spiced, and hand-picked ingredients. With a range of surreal al-fresco dining spaces and the company of your loved ones, tune into the soothing, warbling songs of the Ganges - an ever-flowing lullaby of nature's twilight serenity.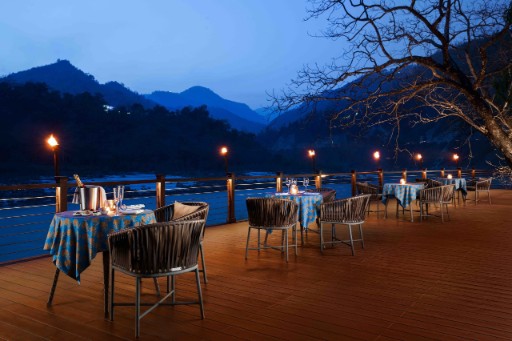 A Sustained Practice of Self-Awareness
Partake in an immersive, professionally-led Yoga-Meditation experience with the soothing sound of the Ganges flowing by your side as you are surrounded by magnificent views of the Himalayan valley.
A Sustained Practice of Self-Awareness
Be it a private session held in your room's verandah or by the riverside, Anand Kashi offers considerable flexibility of practice, in terms of environment and skill. The sessions range from beginner Yoga to Hatha, Power and Ashtanga Yoga. After a thorough understanding of your objectives, our teachers bring you individually-tailored programmes aimed toward a harmonious body and mind.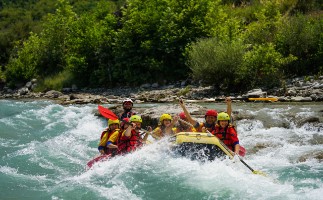 A Trail of Local Tastes
Rishikesh is a veritable foodie's paradise. Our knowledgeable local guides will take you on mouth-watering, gastronomical trips to the local markets.
A Trail of Local Tastes
Treat your tastebuds to some of the best-known local Garhwali dishes. Discover ancestral recipes that come with a story, preserved and passed down through generations. The tour of the carefully selected small restaurants tucked away in the lanes along with the Ganges present not only a bouquet of local flavours and local folklore.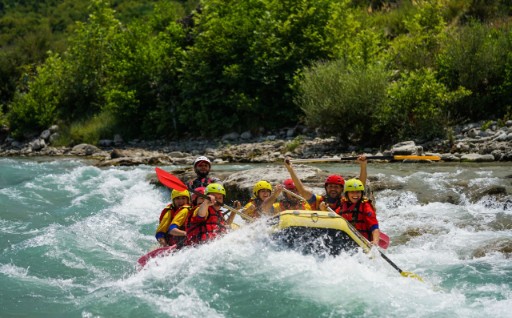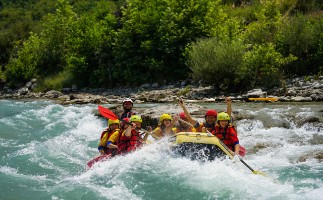 An Exciting Challenge to Physical Limits
The city is home to some of the country's best outdoor sports – white-water rafting, skiing, rock climbing, high-altitude trekking and more.
An Exciting Challenge to Physical Limits
Besides being the 'Yoga Capital of India' Rishikesh has another moniker – 'Adventure Capital of India'.Those seeking an adrenaline rush will be spoilt for choice here. Anand Kashi partners with some of the best adventure sports companies in Rishikesh, so guests can enjoy every action-packed activity, carefree!