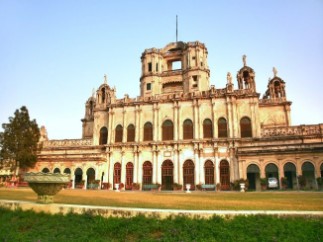 A History Filled Evening At La Martiniere
It's one thing to read about history, and another to gaze at it and breathe it in. This sliver of the colonial era does the latter.
A History Filled Evening At La Martiniere
This historic 19th century college can be seen through new eyes as you partake in a sumptuous high tea, learn about Major General Claude Martin – the institution's founder. The high point is the role played by this college in Indian history – during the First War of Independence, 1857.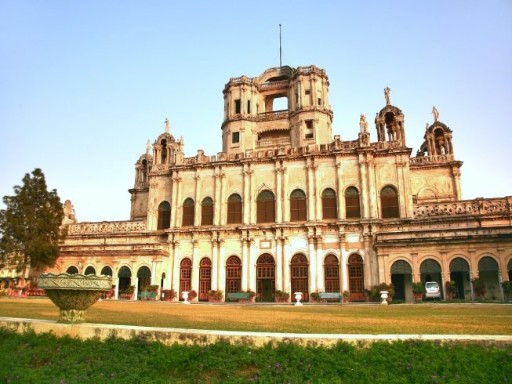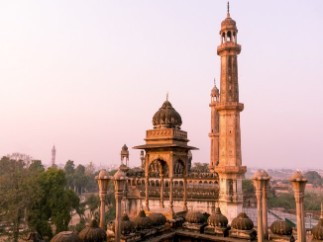 Heritage And Victorian Walks
Discover Lucknow dressed in its most resplendent and grandest avatar.
Heritage And Victorian Walks
Some cities evoke an inexplicable longing of the past. Paris always comes to mind, but with every step further into the historic labyrinth of Akabari Chowk or the erstwhile Victorian Era British Market, the only story you'd wish to be a part of, is the profoundly colourful one of Lucknow.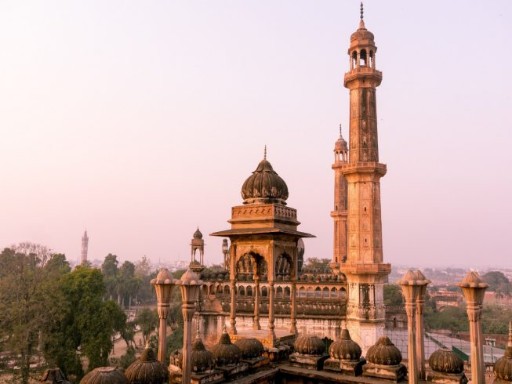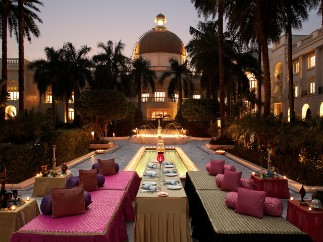 Culinary Delight At The Poolside
A private, luxurious realm within the many worlds of Lucknow.
Culinary Delight At The Poolside
Palms dance to your tune. Marble statues dare you to gaze at them. Fountains and a starry night compete for your attention. Our chef's bespoke menu of traditional and continental grills is just a bonus. And what a bonus it is!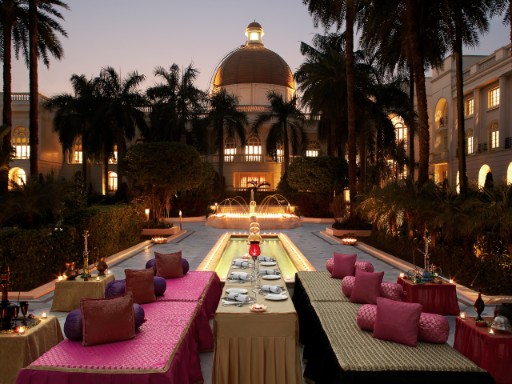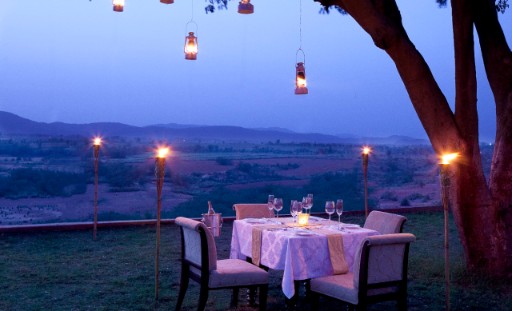 SeleQtions All Inclusive
All Inclusive special for an unforgettable stay.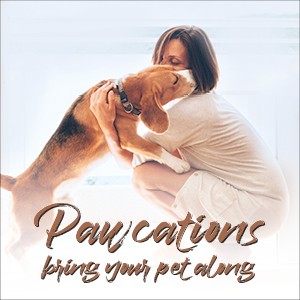 Pawcations – Bring Your Pet Along
Bring your pet along for a pawfect vacation with in-room amenities for you and your furry baby.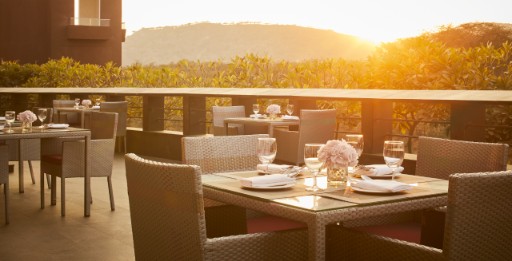 Discover SeleQtions
Discover SeleQtions, a hand-picked portfolio of hotels and resorts offering authentic and unforgettable stays. Book now with this special rate which includes breakfast & a meal and get a special SeleQtions experience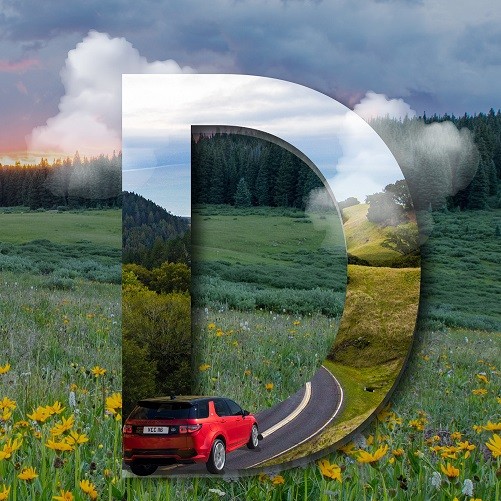 4D Offer
All meals included for a 4D travel experience.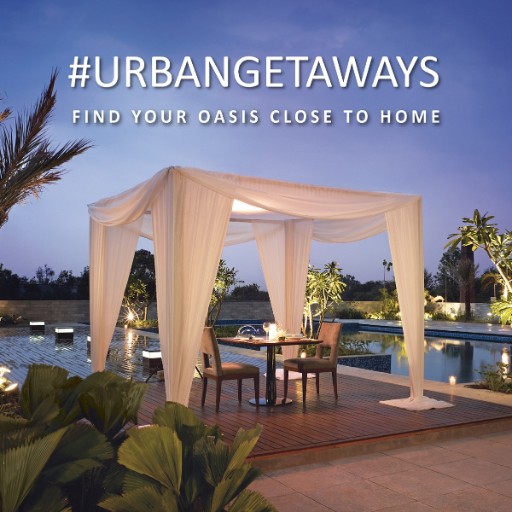 Urban Getaways
Breakfast, One Meal, Upgrade and more for a perfect staycation.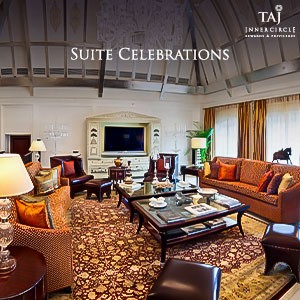 Suite Celebrations
Enjoy luxurious stays at spectacular suites, at our authentic palaces, idyllic resorts and urban retreats, with exclusive savings & benefits on Suite bookings.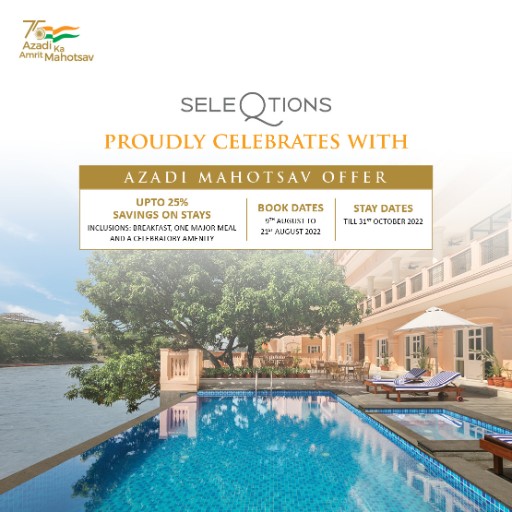 Azadi Mahotsav Offer
Join us celebrating India@75 and enjoy up to 25% savings on your stay and indulge in precious moments with your family & friends with our Living Palaces, Idyllic Resorts and City Landmarks.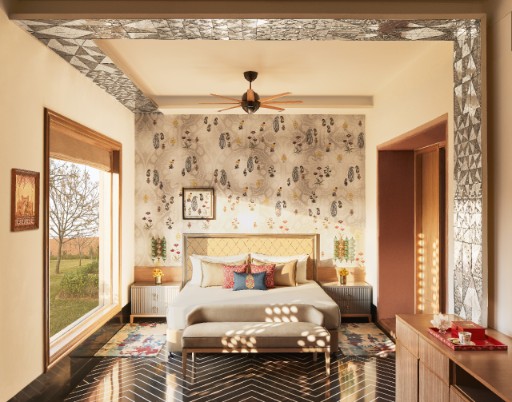 Member Exclusive Offer
Exclusive savings for our members.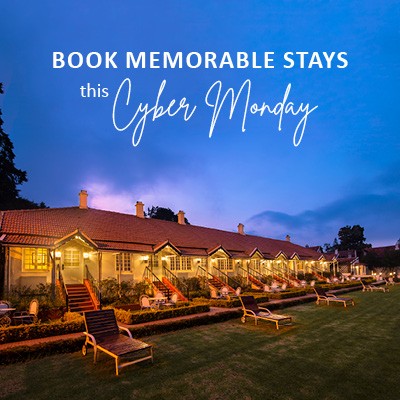 Cyber Monday Offer
Book your next stay at our treasured destinations at unbelievable savings.
Validity 24 Nov 2022-29 Nov 2022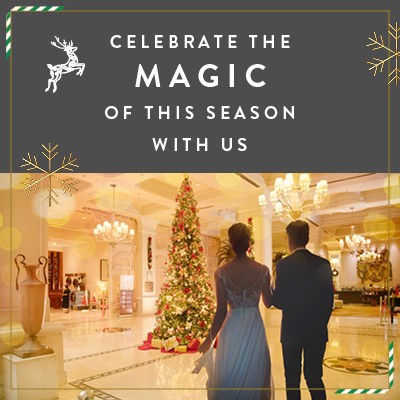 Season's Offer
Enjoy the holidays in the signature splendour and warmth of our hotels.
Validity 03 Dec 2022-08 Jan 2023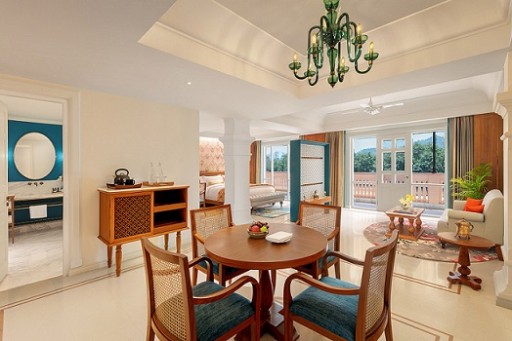 Suite Surprises
Exclusive benefits on Suites ranging from airport transfers, daily breakfast, Wi-Fi, and more.