Game Drives By Jaagir
One wildlife corridor, four jungles.
Game Drives By Jaagir
The Dudhwa Wildlife Corridor encompasses 496 square miles that includes four forest fragments admist a matrix dominated by agriculture. Featuring alluvial plains along Mohna and Suheli tributaries, wet marshlands, grasslands, and dense forest. Wildlife expeditions take place in Dudhwa National Park, Kishanpur Wildlife Sanctuary, Katarniaghat Wildlife Sanctuary and Pilibhit Tiger Reserve on our private vehicles.


Beak To Beak
Beak-To-Beak is a drive and walk experience with our senior naturalists, where you get up close to some of the birds found in the Terai
Beak To Beak
Explore the jewels of the Terai. Home to over 500 species birds, this experience is a jeep and walking tour with our senior naturalists that takes place in the swamplands and agricultural fields around the property. Some of the highlight sightings include the Grey-Headed Fish Eagle, Swamp Francolins, Yellow-Bellied Priniya, Chestnut-Capped Babble, Orange-Breasted Green Pigeon, Jungle Owlets, Bitterns and types of weaders.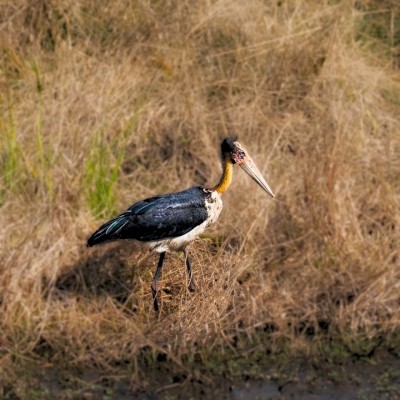 The Signature High Tea
The right way to unwind after a long day. Feel the crisp, fresh air and the tranquility of Jaagir Manor, Dudhwa - IHCL SeleQtions as you watch the sun slowly descend behind the horizon. Immerse yourself in nature while enjoying handpicked savouries, desserts, tea and coffee as you listen to a hundred songbirds.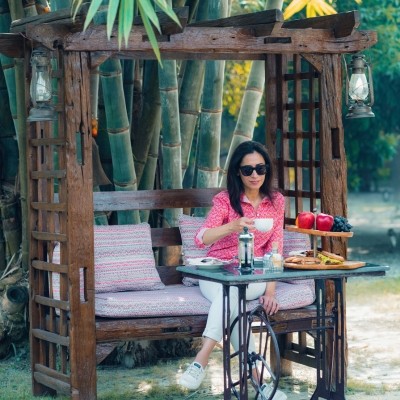 Nocturnal Nature
Witnessing Wildlife in their Nighttime Habitat

Nocturnal Nature
With a senior naturalist on board our safari vehicles, you will explore the fields of Makkah Plat and Ghola Village in search of the Norturnal wildlife of the Terai. Among the highlights are sightings of Jungle Cats, Indian Plam Civets, Small Indian Civets, Hog Deer, Porcupines, Indian Leopards, Fishing cats, Indian Scope Owls and Jakals. Available round the year, even when the parks are closed.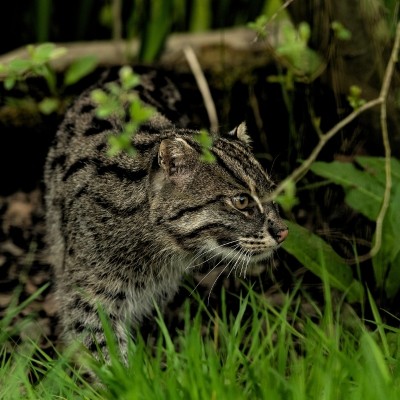 Sunset Soiree
The Ultimate Sundowner Experience

Sunset Soiree
Exclusive to the hotel guests, the experience includes enjoying spectacular sundowners as the forest is bathed in sunset hues; with the meandering jheels and the chorus of birds to keep guests company. Guests can kick back with their palate-teasing drinks & food, while the sun dips below the horizon and the landscape changes colors.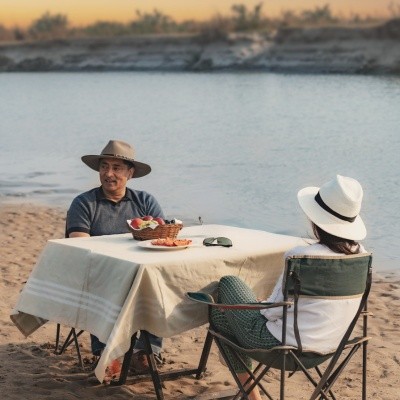 Dining Under The Stars
Sourced by Jaagir Manor's chefs from the private orchards and surrounding farmlands.
Dining Under The Stars
After an exciting day of safaris in the breathtaking Dudhwa wilderness, guests can enjoy an exquisite private dinner right in the midst of the Jaagir orchards. This is a beautifully intimate experience, with only the stars peeping through the canopy of tall sheesham, mango and bamboo trees overhead.The delectable menu features both signature traditional and international cuisines, using farm-fresh ingredients