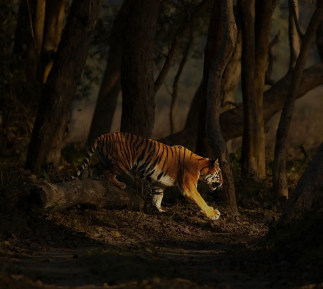 Game Drives By Jaagir
One wildlife corridor, four jungles.
Game Drives By Jaagir
The Dudhwa Wildlife Corridor encompasses 496 square miles that includes four forest fragments admist a matrix dominated by agriculture. Featuring alluvial plains along Mohna and Suheli tributaries, wet marshlands, grasslands, and dense forest. Wildlife expeditions take place in Dudhwa National Park, Kishanpur Wildlife Sanctuary, Katarniaghat Wildlife Sanctuary and Pilibhit Tiger Reserve on our private vehicles, elephant back and boats.