Offers
Walk Into The Wild: A three night introduction to wildlife experience, an idlyllic escape for two. This private experience includes a stay for two, our highlight tribe experience and three private game drives.
Sorry, No offers found.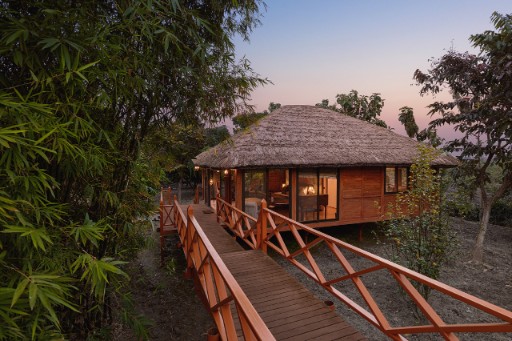 Family Getaways Offer
Jaagir Manor is an oasis of indulgent comforts nestled in the heart of the untouched rainforests of the Terai Himalayas, in Uttar Pradesh. Landscaped in hundreds of acres of tranquil orchards and miles of rugged forests which are home to several species of mammals and birds, Jaagir Manor is India's best-kept wildlife secret.

Bed Breakfast & More
Our best available rate, inclusive of breakfast, Wi-Fi and more.

Discover SeleQtions
This offer includes breakfast and a curated high tea experience

Walk Into The Wild
Our best available rate inclusive of all meals & private game drives!

Member Rate Copper - Breakfast Inclusive
Our best available rate, inclusive of breakfast, evening high tea and WiFi

Romantic Hideaways
The experience includes daily breakfast & dinner (including one curated candle light dinner), a full day's safari, evening high tea by the river and WiFi