Norbu The Montanna, Dharamshala - IHCL SeleQtions
Surrounded by the majestic landscape of the Kangra Valley, with sweeping views of the majestic Dhauladhar mountain range, Norbu The Montanna, Dharamshala - IHCL SeleQtions lies secluded amidst one of the most picturesque valleys of the lower Himalayas.
Norbu, the Tibetan word that translates to 'jewel', is truly a gem inspired by the architecture of Lhasa. Spread across 7 acres of verdant landscape, the property is adorned with soothing mandalas designs and Tibetan-inspired motifs with careful attention to design authenticity.
The stairway to the spacious Lhasa Lounge, inspired by the steps of the Potala Palace that leads to the Lhasa river in Tibet, is decorated with symmetrical patterns and prayer wheels. Designed with elements of nature - air, water, earth, and fire - the Lhasa Lounge is surrounded by water, making it a truly floating lounge. Be entranced by exquisite hand-painted murals and sunken seating around a warm fire pit while taking in the stunning valley views. Gufa, our tea and VIP welcome lounge, is a striking space that features bold  Tibetan themes that include intricate and soothing decor for a relaxing high-tea session.
Wake up to stunning views of the valleys and mountains from thoughtfully-designed luxurious suites and rooms. From Mountain View Rooms and Tea Experience Suites to the luxurious SeleQtions Suite, each space is meticulously crafted to provide unhindered views of the unspoiled Kangra Valley. With interiors that echo the uniqueness of Tibetan decor, culture, and way of life, experience contemporary and vivid art that blends effortlessly into the pristine setting that ranges from exquisite murals and prayer wheels. 
An eclectic spread of the best in Indian, Tibetan, and international cuisine that our expert chefs whip up awaits you at Namak, our alfresco all-day diner . Indulge in authentic flavours from the shores of the Italian peninsula with organic ingredients and recipes cooked to perfection at The Chef's Table.
Spend a glorious afternoon lounging by our large temperature controlled outdoor pool, or an evening practising Yoga by our Yoga Deck. Stroll down the banks of an artificial stream that mirrors the mythical Lhasa River of Tibet - one of the world's most historic cities.
This is your dream escape, a short drive from the Dharamsala airport. Characterised by timeless legacy, Tibet-inspired decor, and impeccable hospitality, discover the stunning splendour of snow-capped mountains. A stay at this gorgeous property is your storied experience.
Hotel Highlights
Nestled amidst pristine Himalayas
All-day dining restaurant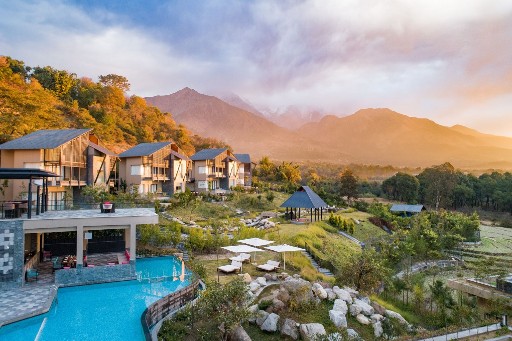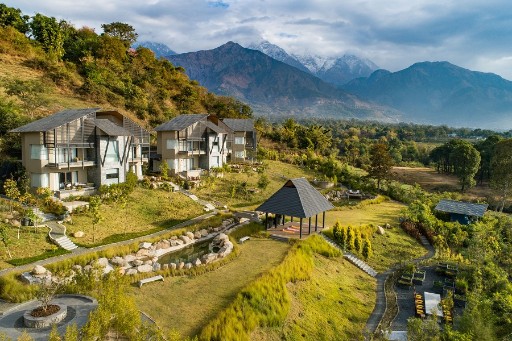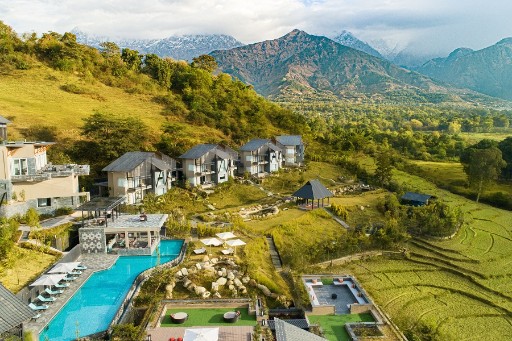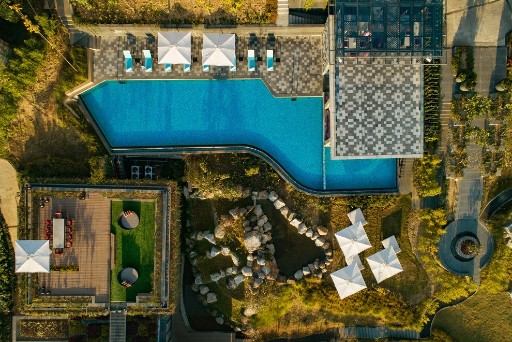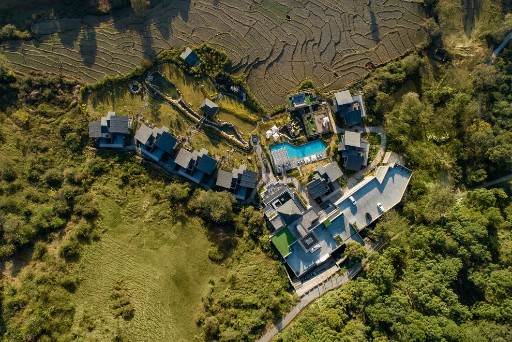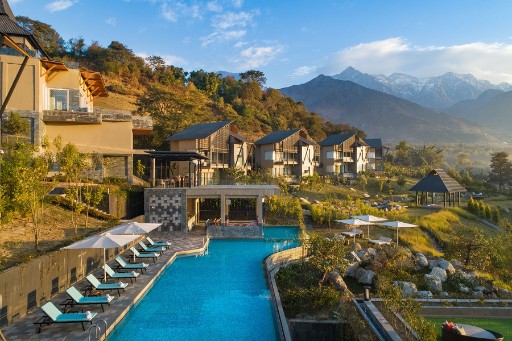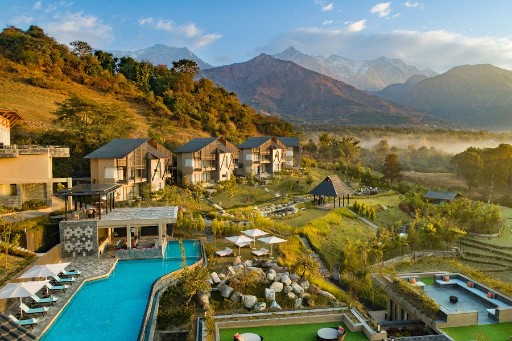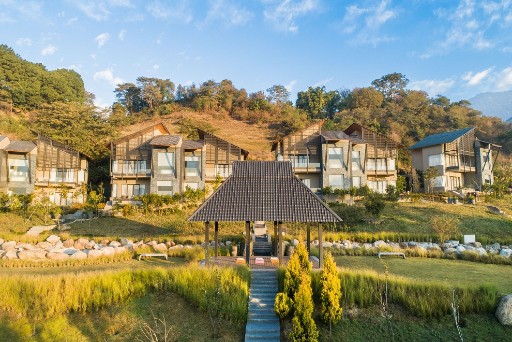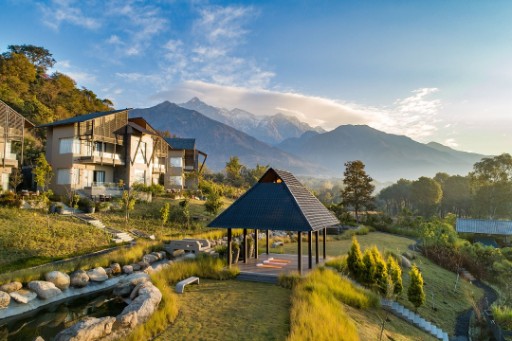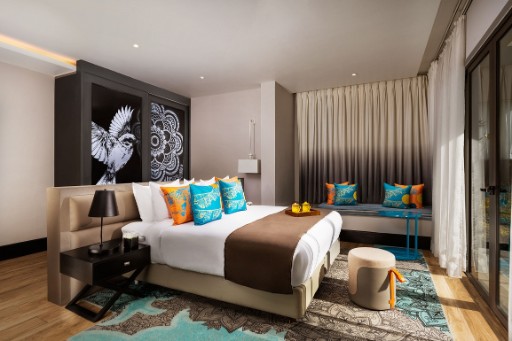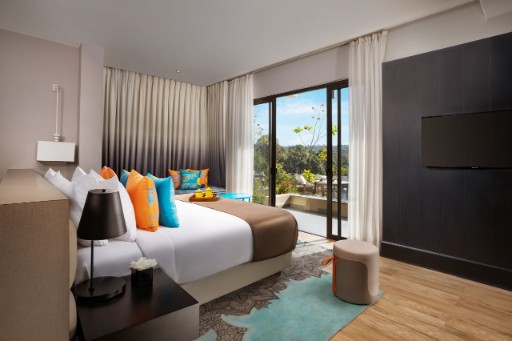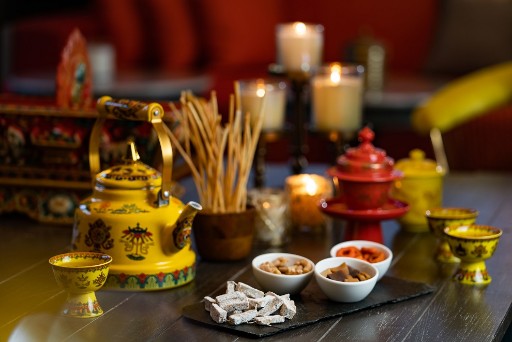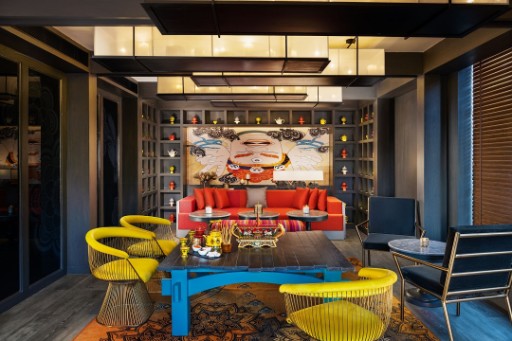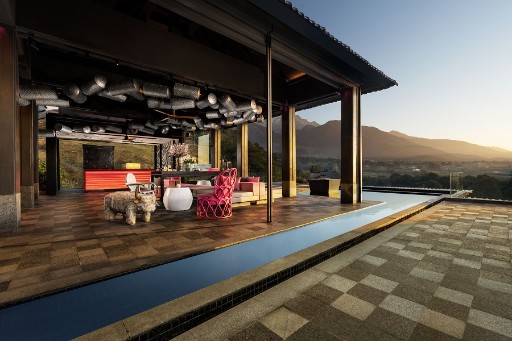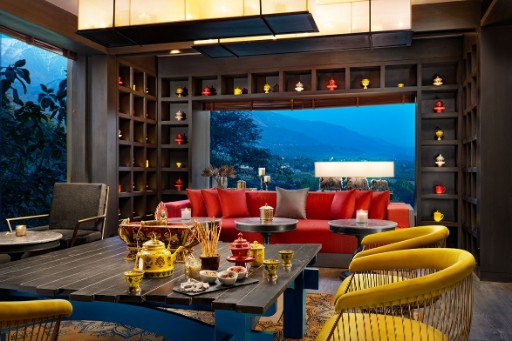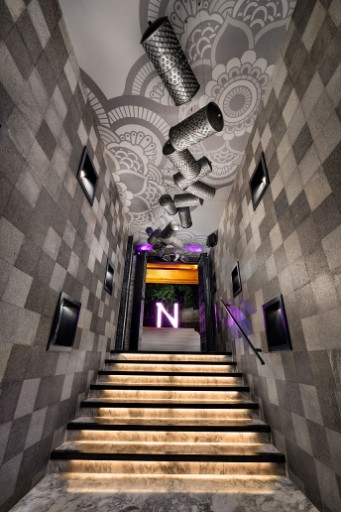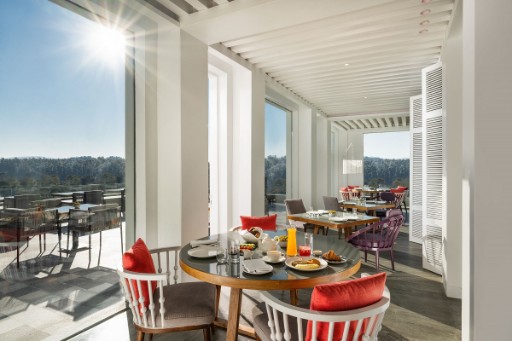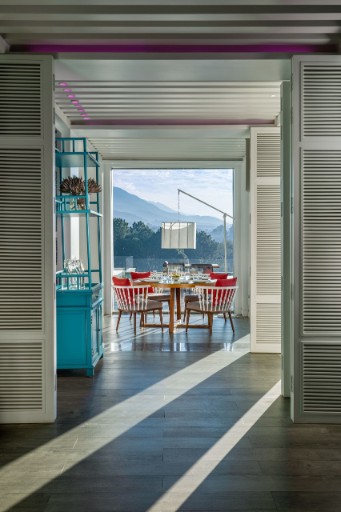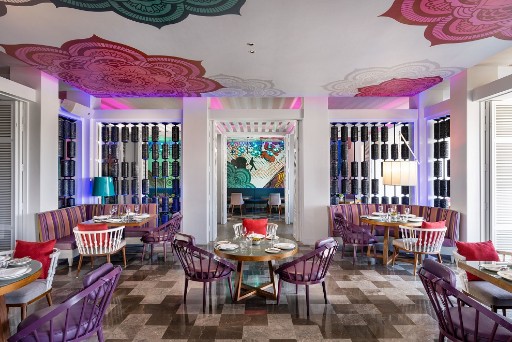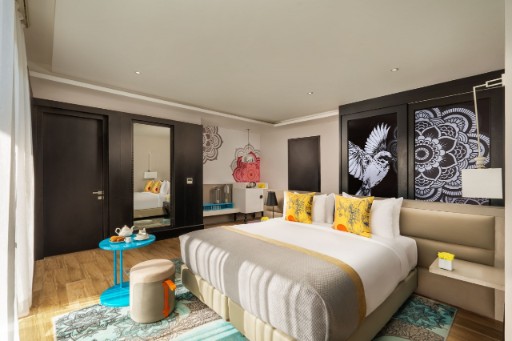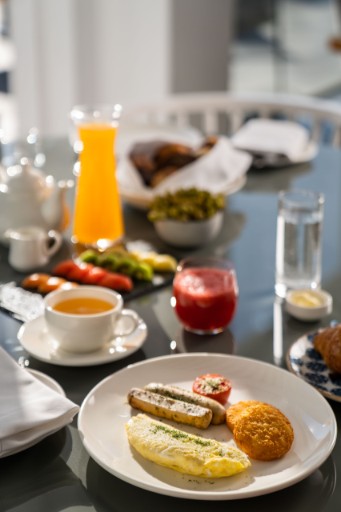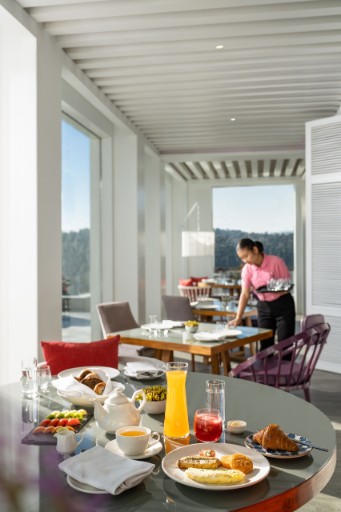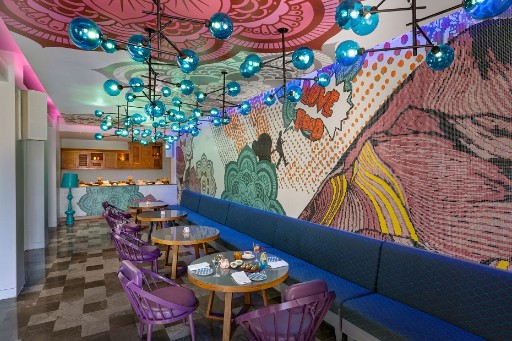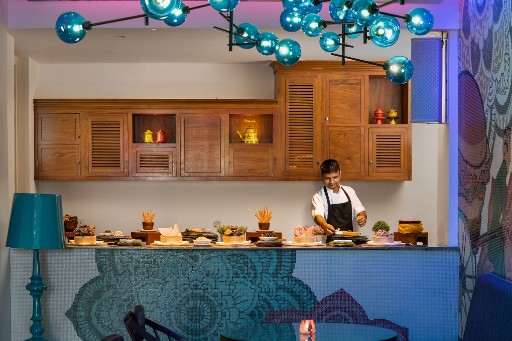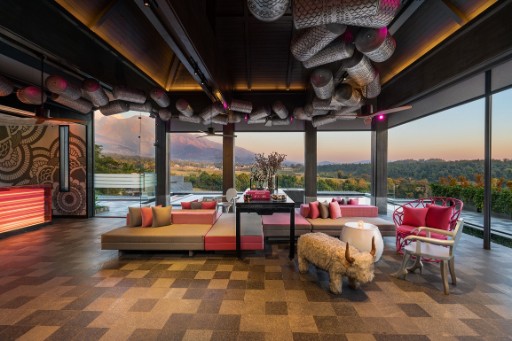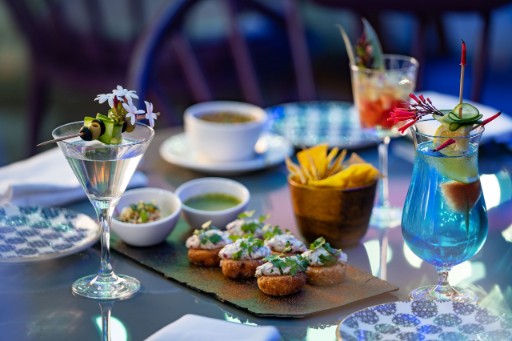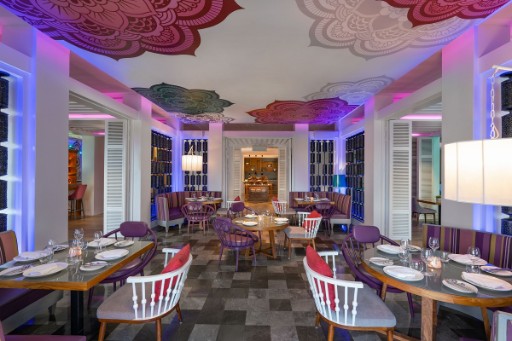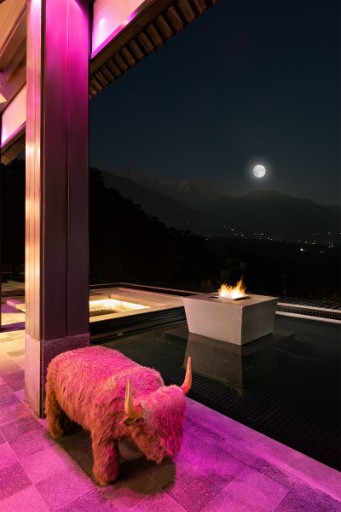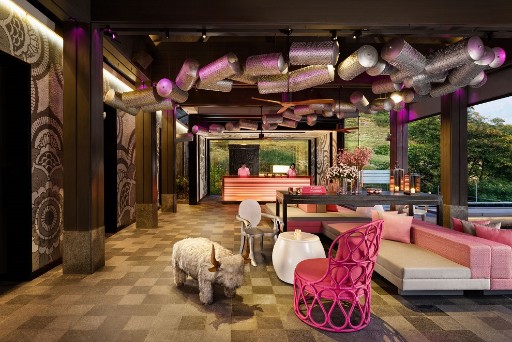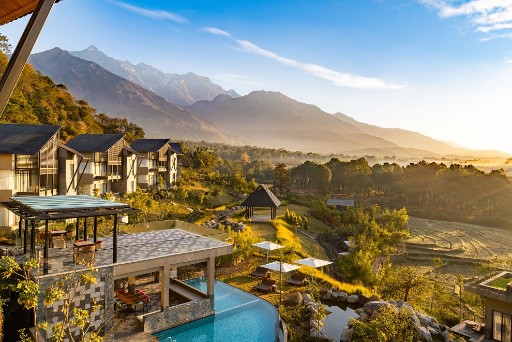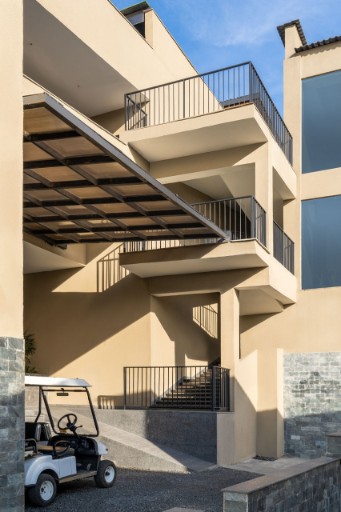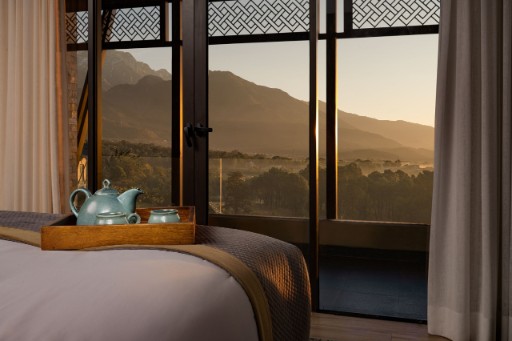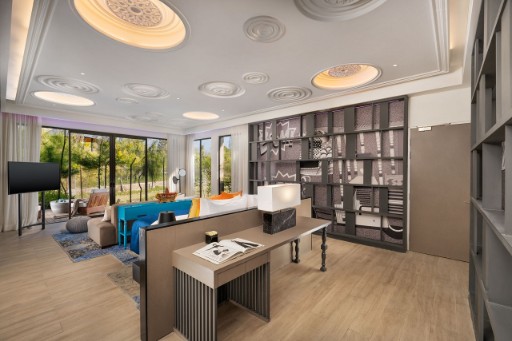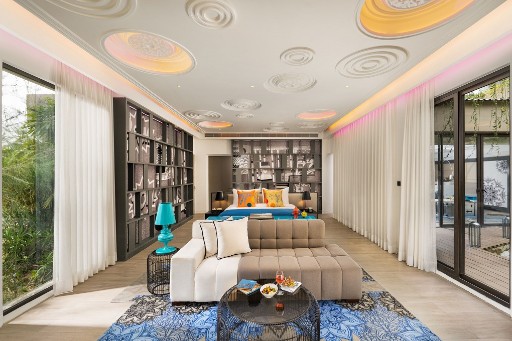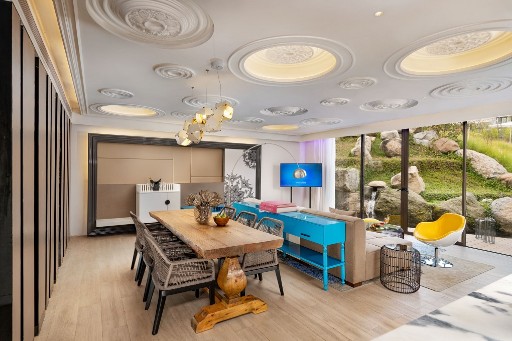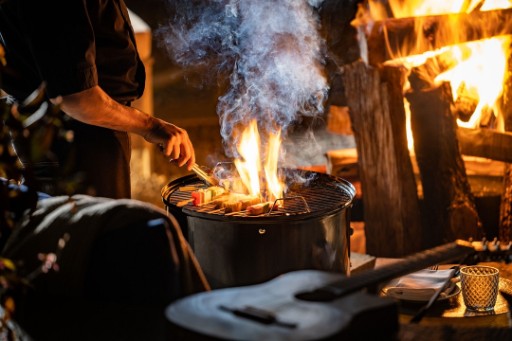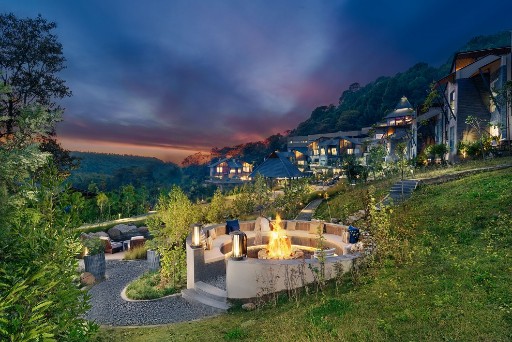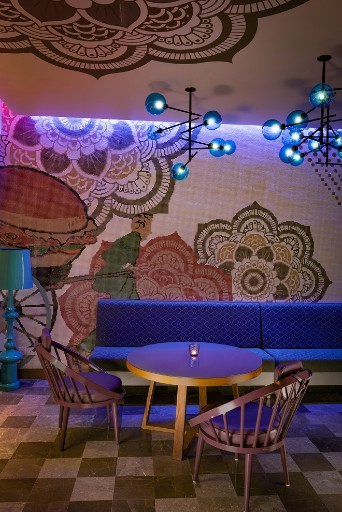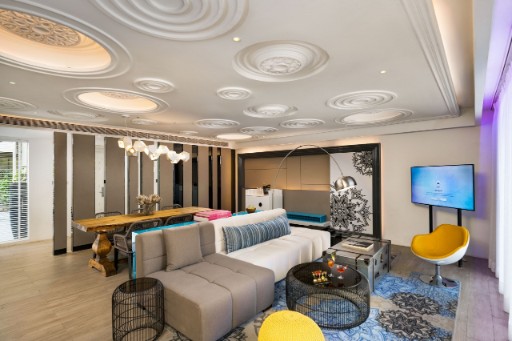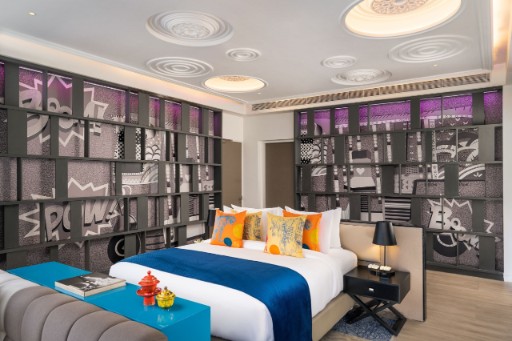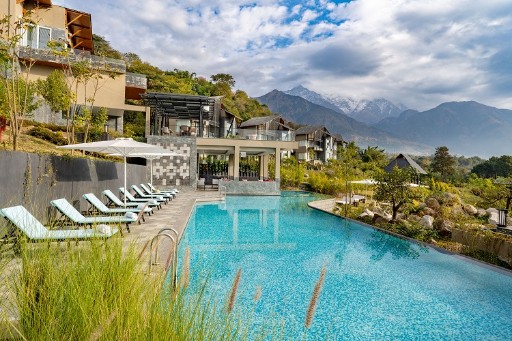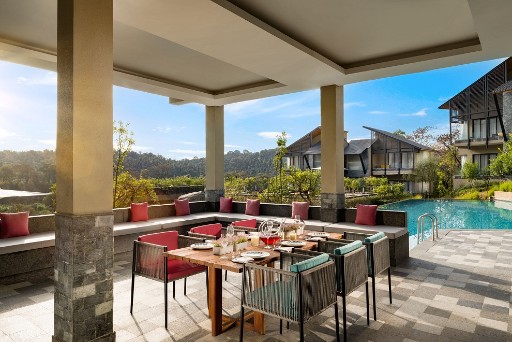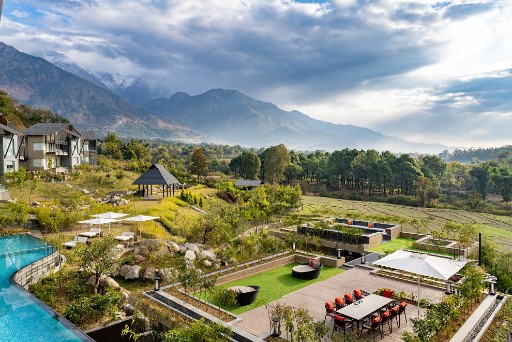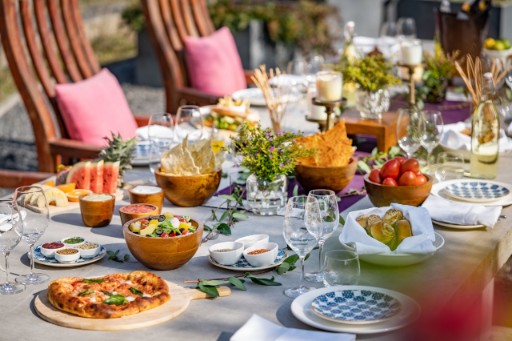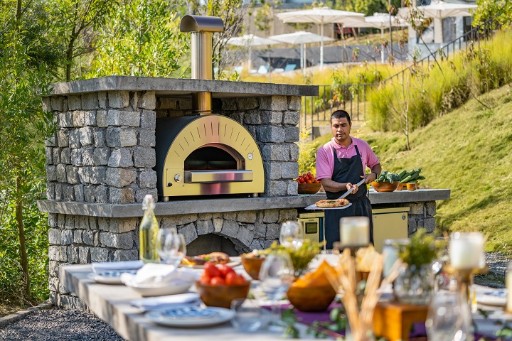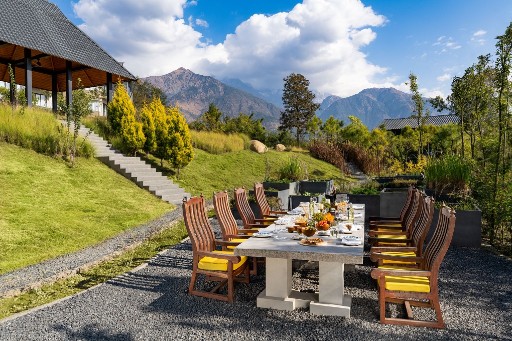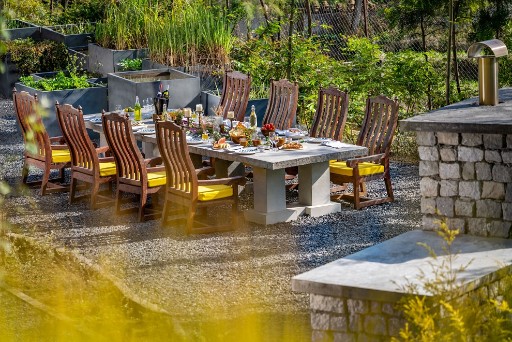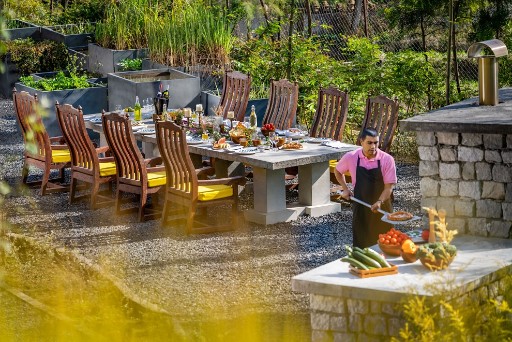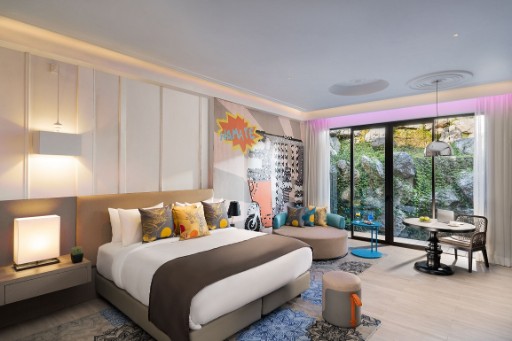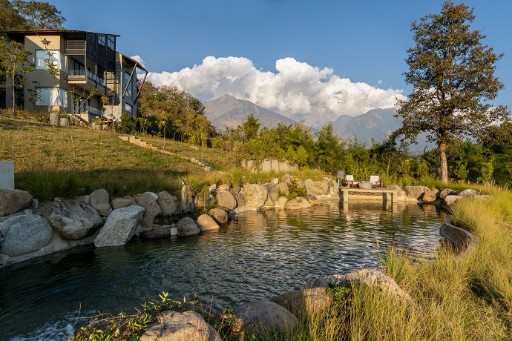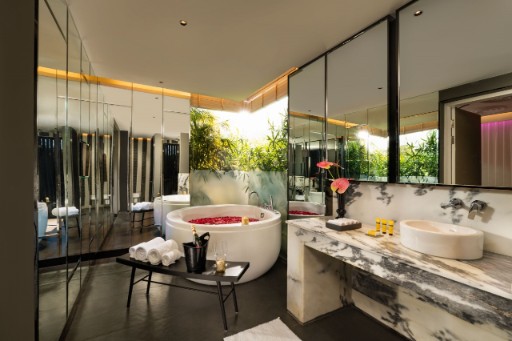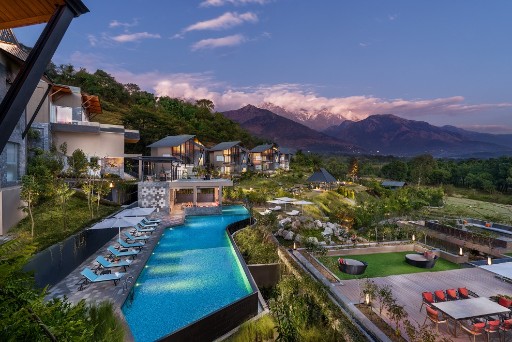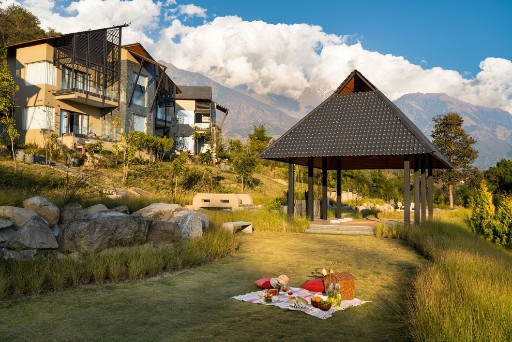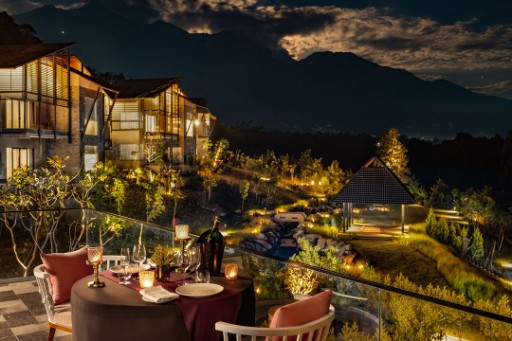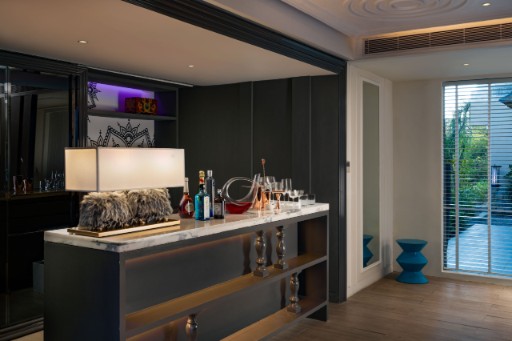 Hotel Policies
Check-in from 2:00 PM.
Check-out till 12:00 Noon.
Early check-in and check-out available on request.
We accept American Express, Diner's Club, Master Card, Visa, JCB International.
Pet-friendly.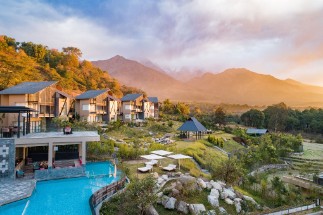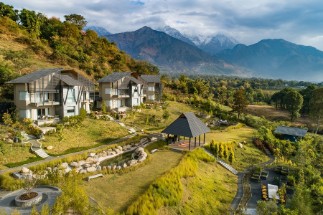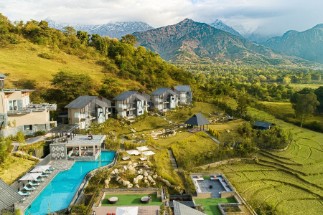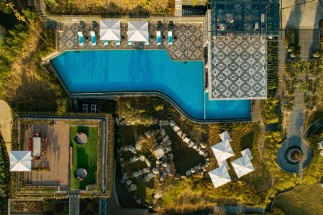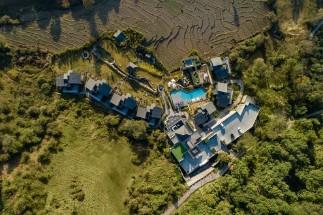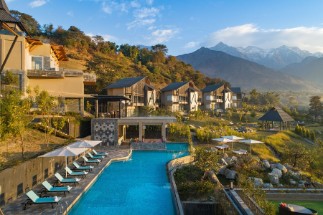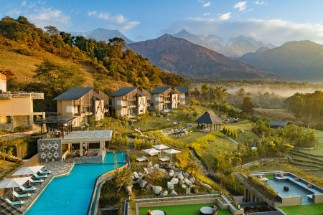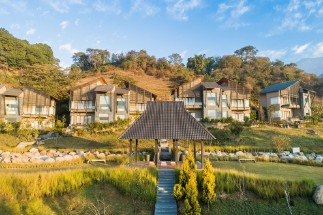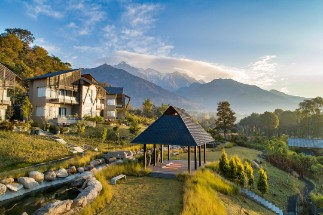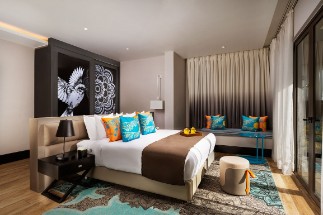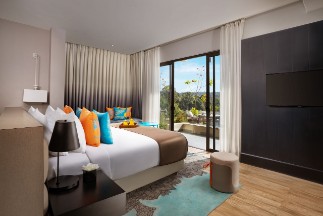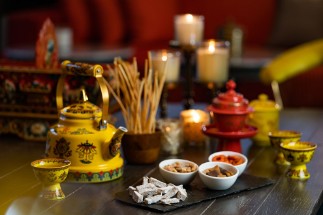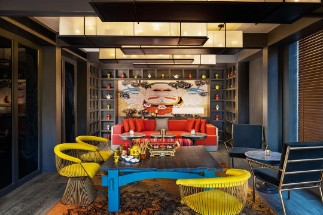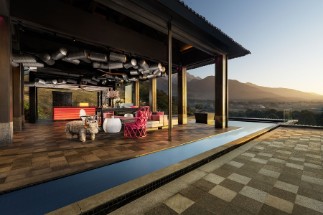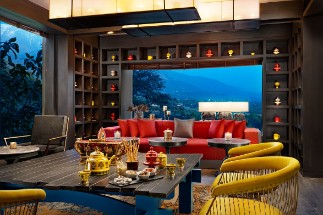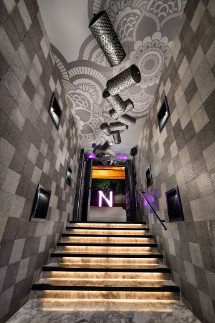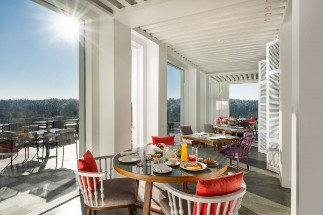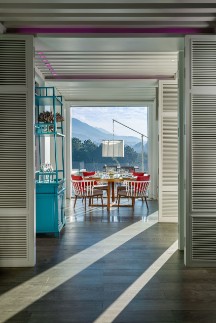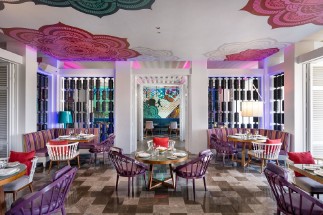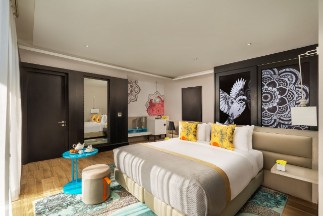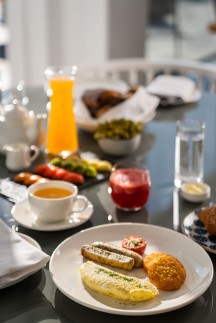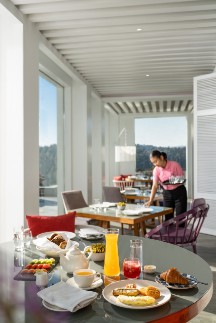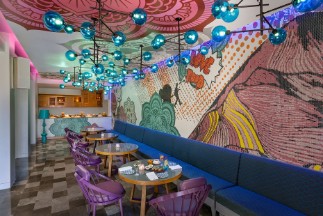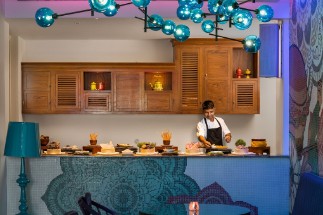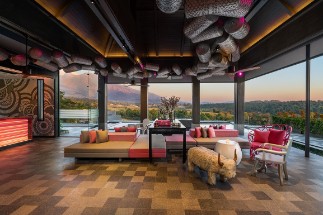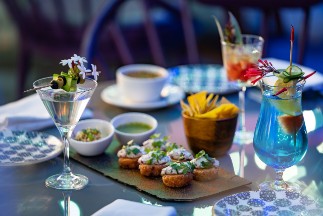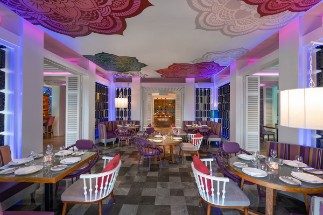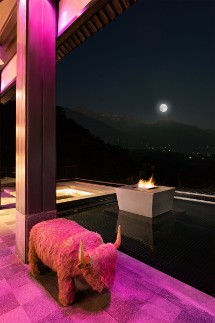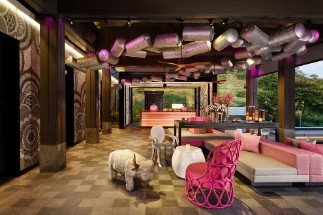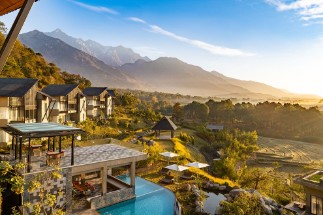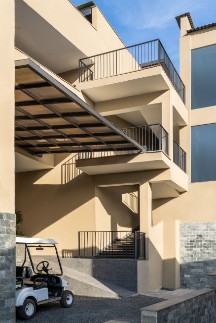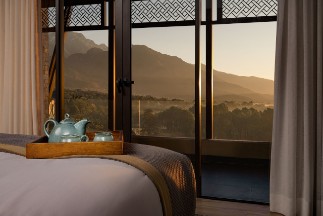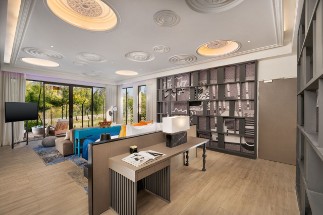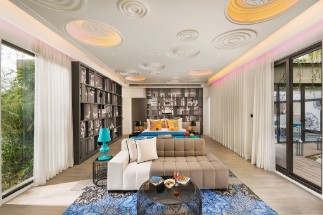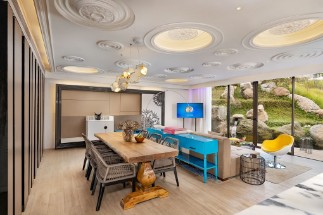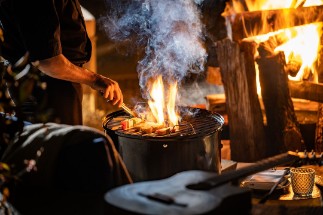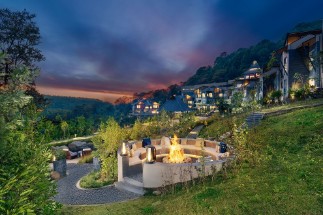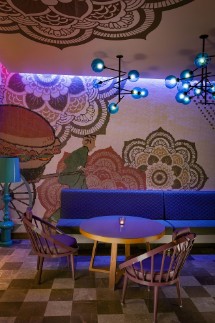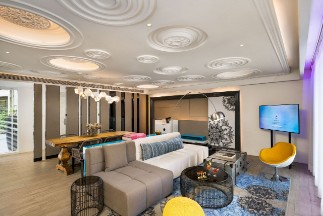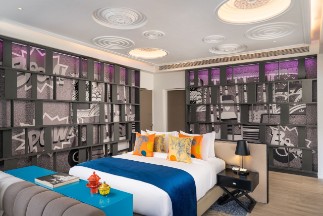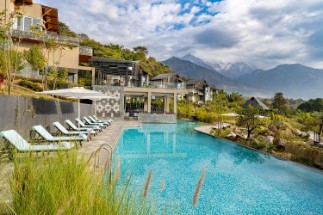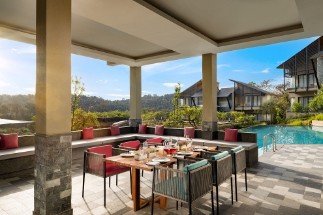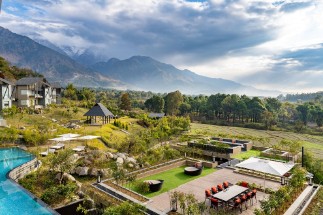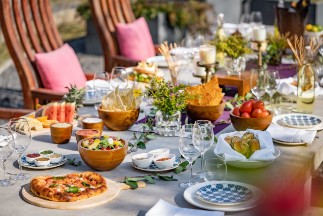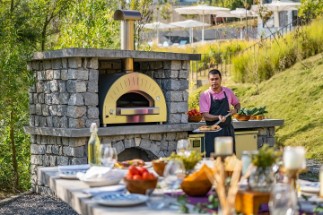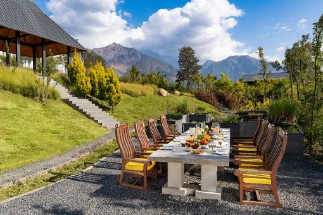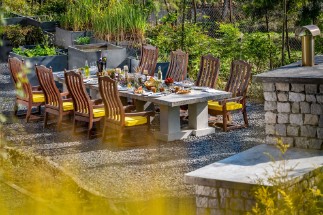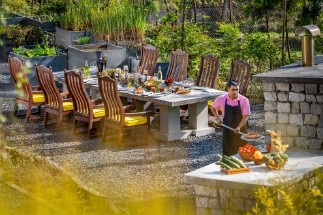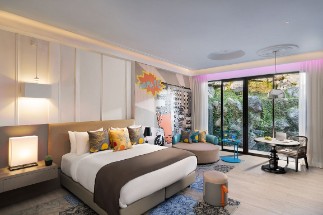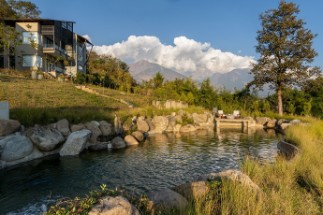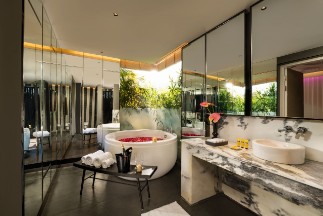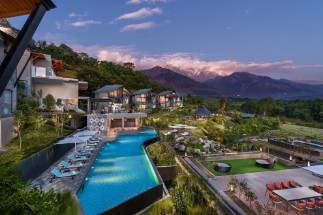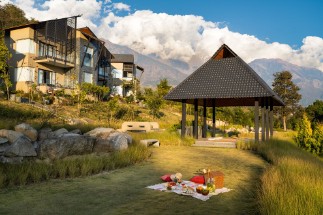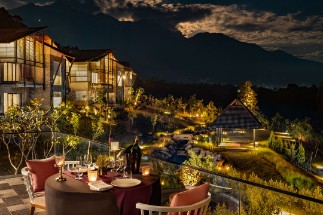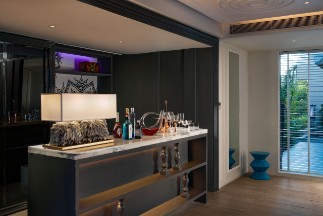 Laptop computers and printers on hire

Translation/interpretation services with advance arrangements

Golf course facility (on request, charges apply)
*Some of the amenities mentioned above may be chargeable in nature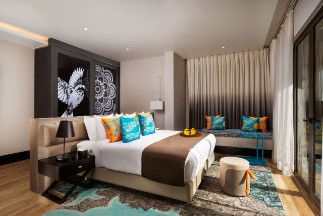 Deluxe Villa Tea Garden View
Breathe in the crisp mountain air and take in gorgeous views at our in-house tea garden that overlooks the legendary Himalayan mountains. With your own private balcony, experience mountain luxury like never before. Our carefully-curated room with ethnic themes, magnificent mandala designs, and plush furnishing, ensure that your stay is unforgettable.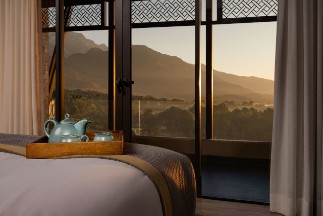 Deluxe Villa Mountain View
A spectacular sight awaits you at our Mountain View Room. Revel in unrestricted views of the majestic Dhauladhar mountain range from a private balcony amidst tastefully-decorated rooms with Tibetan-inspired motifs, and a spacious bathroom that includes a free-standing bathtub. Welcome to your tranquil Himalayan escape and experience the reviving energy and soothing peace of the mountains.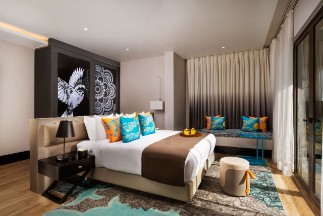 Premium Villa Tea Garden View
Wake up to breathtaking views of the magical Himalayan mountains at our exquisite suite and be one with nature. With a private double balcony at your disposal, spend your morning and evenings admiring one of the most stunning sights in the world. Unwind and indulge in our curated suite that brings alive local culture and art and complements the revitalising beauty of the surrounding.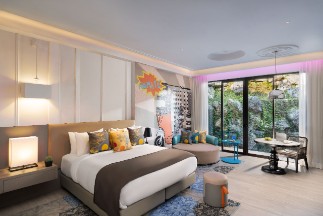 Premium Grand Villa
Take a walk among the clouds and experience panoramic views of the Himalayan mountain and a shimmering pristine lake. Be amazed by the spectacular beauty at our suite, the perfect mountain retreat for the entire family. Bask in serenity from the comfort of your own spacious and cosy accommodation decked with Tibetan decor and brings alive local traditions complemented by impeccable hospitality.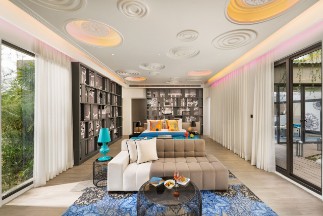 SeleQtions Suite
Tucked away in the lower Himalayan valley is your indulgent vacation in the hills. Take in the crisp mountain air as you gaze at the untouched landscape from our luxurious suite that boasts of a spacious living area with a private bedroom, a private bar, and glass-walled shower cubicle. Marvel at the glittering stars in the night skies or admire the snow-capped mountains from your private terrace as you unwind in a suite that provides a sublime melange of comfort and privacy.
*Rates Exclusive of taxes