Tea Mixology
Add this to your list of must-dos in Savoy!
Tea Mixology
For tea connoisseur and enthusiasts, the Savoy presents an opportunity to experience the region's prized produce. The most underrated of India's three tea growing regions, our mysterious Blue Mountains / Nilgiris are in a class of their own. The twisted and dark chestnut brown tea leaves grown here are intensely aromatic and flavourful, promising a full-bodied brew. Our resident tea expert conducts a tea appreciation where you can discover different Nilgiri teas, paired with innovative snacks like Nilgiri Spiced Tea Tarts and Fresh Tea Leaf Fritters. The Mixology session highlights the natural affinity and compatibility between premium spirits and tea. Guests learn how the two can be blended in cocktails and mocktails that will most likely be the talking point of the next party you host.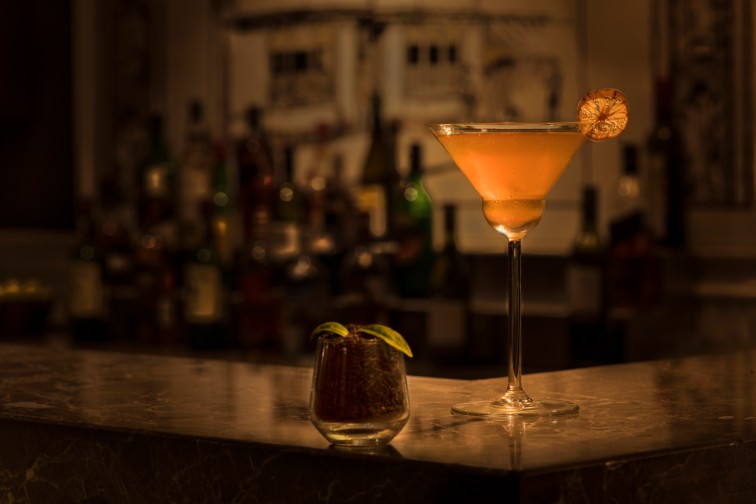 Vintage Letter Writing
Add this to your list of must-dos in Savoy!
Vintage Letter Writing
If you're the sentimental sort who often harks back to your childhood and wonders where those days of innocence and simplicity have gone, we have just the solution for your wistfulness. Amongst the Savoy's vintage treasures is a real, functional letterbox – as old as the hotel - perched right at the welcome porch alongside the reception desk. One look at the familiar bright red box and our older guests are thrilled to explain the concept of writing and posting letters to younger generations. Everyone – young and old – is encouraged to partake in the charming art of penning a postcard and slipping it into the post box. You can write to a friend, a secret crush or family members who will be equally excited to receive your a heartfelt message. Guests often write to themselves, only to discover that it is a surprisingly emotional, cathartic exercise.

The Savoy High Tea
Add this to your list of must-dos in Savoy!
The Savoy High Tea
Colonial nostalgia runs high at the hotel, forming the perfect canvas to celebrate a mid-day meal invented by a hungry duchess in 1840. Offered at the scenic Tea Lounge facing the hotel lawns, this 'propah' British custom is adored by Savoy guests. The spread is a foodie's dream with freshly-baked little cakes on tiered trays, buttery scones with lashings of Chantilly cream and delicate cucumber /salmon sandwiches served on fine china. The teas on offers are handpicked from the finest local pedigree, like the moonshine tea, jasmine twirl and everyone's favourite – masala chai - from Glendale Estate. Tea-infused snacks like Nilgiri Spiced Tea Tarts and Tea leaf Fritters take the immersive tea experience to another level. Accompanied by gentle chatter and a chummy game of croquet on the lawns with fellow guests, this is the stuff that Downton-Abbey- fuelled dream afternoons are made of.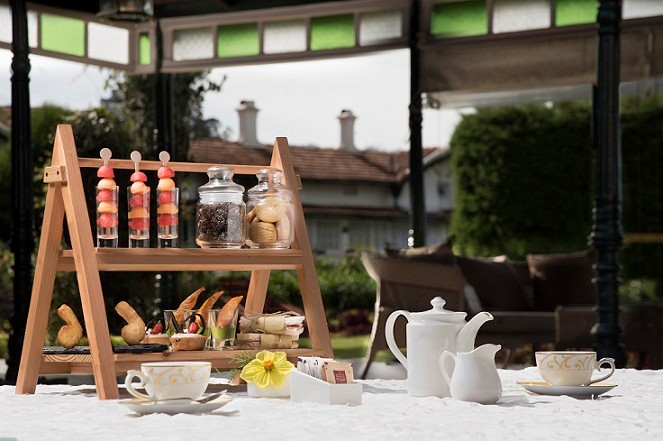 Little Big Adventures
Add this to your list of must-dos in Savoy!
Little Big Adventures
Little guests at the Savoy check into a vacation full of sunshine, games, laughter, socializing and good-old fashioned fun. Smart phones and laptops are cast aside when kids step into the lush garden and vast grounds of the hotel where trees invite them climb and the cool, manicured grass is a blanket to tumble about on. Our staff arranges cricket, volleyball, basketball matches as well as indoors board games that the entire family can play – carrom, ludo, snakes & ladders, chess and spin top (lattu). Children love rides on the resident ponies and running behind the hotel's pet rabbits. A professional photographer is available to capture these precious moments of utter abandon and joy. In the evening, all guests gather before a bonfire on the front lawns to share their adventures through the day.

A Taste of the Blue Mountains
Add this to your list of must-dos in Savoy!
A Taste of the Blue Mountains
The Savoy's old-school Dining Room is the ideal venue to feast on Badaga cuisine, indigenous to the Nilgiri Mountains. The extraordinary agrarian Badagas of the Nilgiris have been shrouded in mystery for decades. To celebrate their unique culture and cuisine, our chefs have curated a home-style Badaga koo (meal) using hand-pounded badagaru maasu hudi (curry powder) skilfully blended in rustic chicken curries, fried fish, smoky condiments and farm-fresh green vegetables. For gourmands and cultural aficionados, the meal is a marvellous window into a unique, rich culture. Another treat for the senses, with a generous seasoning of nostalgia, is Anglo Indian cuisine. A blend of old British recipes tweaked by Indian khaansaamas (cooks) during the colonial era, it is a fascinating marriage of two great cultures. From local potato cutlets which transformed into Steak Rizzoli (curried potato and rice patty) and simple Mac and Cheese which became Pasta Stone House (Baked Spaghetti, Broccoli in British Cheddar), these comfort foods will bring back memories of your boarding school days.