Valid Till
Round the year
Indulge in Experience More  for your next weekend staycation at our hotels .Offer includes buffet breakfast and WiFi , meal credit per room night and  15% off on Spa services .
Inclusions
Conveniences
-
15% off on Spa Services.
Complimentary WiFi for up to 4 devices
Dining
-
Breakfast included
Flexible cancellation policy.
Applicable taxes extra.
Inclusions vary by hotel.
Showing results
Sorry, No results found
Cidade de Goa-IHCL SeleQtions
Vainguinim Beach,Goa,403004
Vainguinim Beach,Goa,403004
27 km from Goa International Airport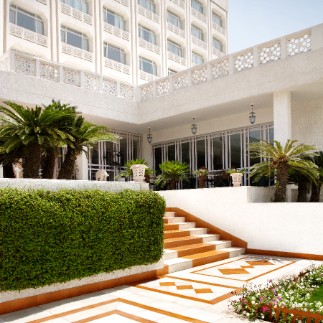 Tajview, Agra-IHCL SeleQtions
Taj Ganj, Fatehabad Road,Agra,282001
Taj Ganj, Fatehabad Road,Agra,282001
11.8km from Pandit Deen Dayal Upadhyay Airport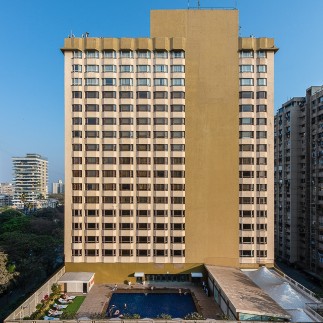 President, Mumbai - IHCL SeleQtions
90 Cuffe Parade,Mumbai,400 005
90 Cuffe Parade,Mumbai,400 005
26.7km from Chhatrapati Shivaji International Airport

The Connaught, New Delhi - IHCL SeleQtions
37, Shaheed Bhagat Singh Marg, Shivaji Stadium, Connaught Place,New Delhi,110001
37, Shaheed Bhagat Singh Marg, Shivaji Stadium, Connaught Place,New Delhi,110001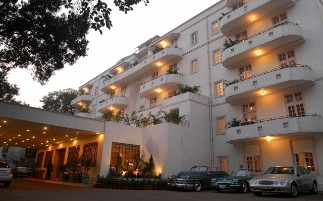 Ambassador, New Delhi-IHCL SeleQtions
Sujan Singh Park, Subramania Bharti Marg,New Delhi,110003
Sujan Singh Park, Subramania Bharti Marg,New Delhi,110003
19.8km from Indira Gandhi International Airport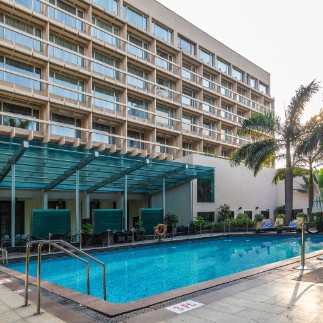 Blue Diamond, Pune-IHCL SeleQtions
11, Koregaon Road,Pune,411001
11, Koregaon Road,Pune,411001
6.2km from Pune International Airport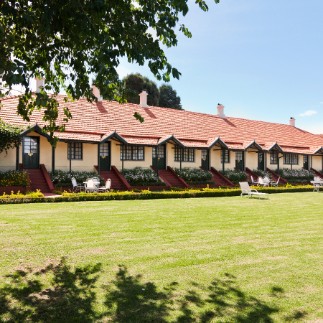 Savoy - IHCL SeleQtions, Ooty
77, Sylks Road ,Ooty,643001
77, Sylks Road ,Ooty,643001
94.1km from Coimbatore Airport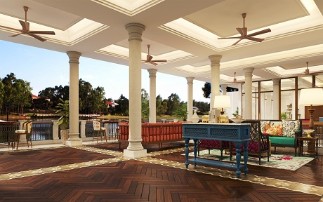 Pilibhit House, Haridwar – IHCL SeleQtions
38/1, Sharvan Nath Nagar, Niranjani Akhara Road, Haridwar,Uttarakhand,249401
38/1, Sharvan Nath Nagar, Niranjani Akhara Road, Haridwar,Uttarakhand,249401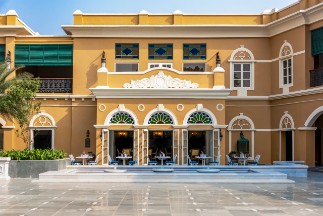 Raajkutir, Kolkata - IHCL SeleQtions
89C, Maulana Abul Kalam Azad Sarani, Phool Bagan, Kankurgachi,Kolkata,700054
89C, Maulana Abul Kalam Azad Sarani, Phool Bagan, Kankurgachi,Kolkata,700054
Anand Kashi By The Ganges, Rishikesh - IHCL SeleQtions
Near 23rd Milestone, Badrinath Rd, Gular Dogi, Rishikesh, Uttarakhand 249303,Rishikesh,249303
Near 23rd Milestone, Badrinath Rd, Gular Dogi, Rishikesh, Uttarakhand 249303,Rishikesh,249303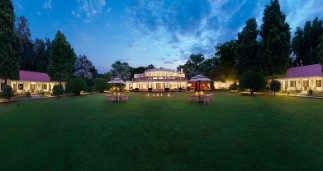 Sawai Madhopur Lodge - IHCL SeleQtions
Ranthambore National Park Road,Ranthambore,322001
Ranthambore National Park Road,Ranthambore,322001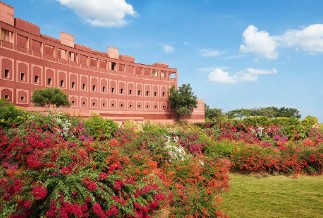 Devi Ratn – IHCL SeleQtions
Ballupura Farms, Village Jamdoli, Agra Road,Jaipur, Rajasthan,302031
Ballupura Farms, Village Jamdoli, Agra Road,Jaipur, Rajasthan,302031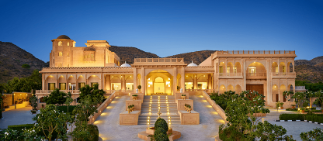 Pratap Mahal,Ajmer-IHCL SeleQtions
Pushkar Bypass Road,Ajmer,305 022
Pushkar Bypass Road,Ajmer,305 022
33.6km from Kishangarh Airport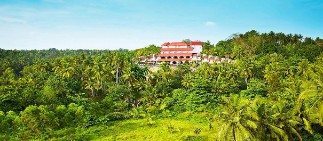 Gateway Varkala-IHCL SeleQtions
Janardhanapuram,Varkala,695141
Janardhanapuram,Varkala,695141
41.9km from Trivandrum International Airport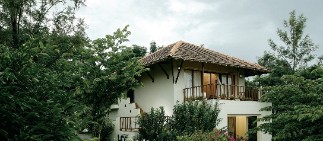 Gateway Chikmagalur-IHCL SeleQtions
Jyoti Nagar Post,Chikmagalur,577102
Jyoti Nagar Post,Chikmagalur,577102
164.0km from Mangaluru International Airport
Gateway Coonoor - IHCL SeleQtions
Upper Coonoor,Coonoor,643101
Upper Coonoor,Coonoor,643101
80.6km from Coimbatore International Airport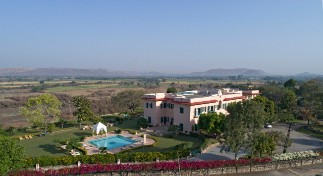 Ramgarh Lodge, Jaipur - IHCL SeleQtions
Jamwa Ramgarh , Jaipur,303109
Jamwa Ramgarh , Jaipur,303109
42.4km from Jaipur International Airport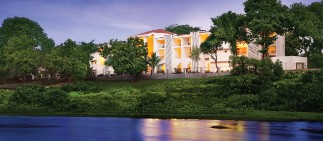 Gir Serai - IHCL SeleQtions
Near Sinh Sadan,Sasan Gir (District - Junagadh),362135
Near Sinh Sadan,Sasan Gir (District - Junagadh),362135
50.9km from Keshod Airport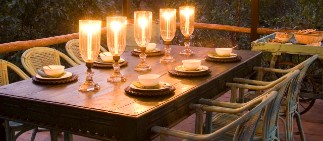 Baghvan, A Taj Safari
Baghvan,Pench National Park, Village Awargani,Pench National Park,480881
Baghvan,Pench National Park, Village Awargani,Pench National Park,480881
117.0km from Nagpur Airport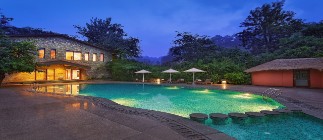 Taj Corbett Resort & Spa, Uttarakhand
Zero Garjia, Dhikuli Ram Nagar,Jim Corbett,244715
Zero Garjia, Dhikuli Ram Nagar,Jim Corbett,244715
82.2km from Pantnagar Airport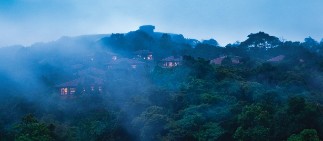 Taj Madikeri Resort & Spa, Coorg
1st Monnangeri, Galibeedu Post,Madikeri, Coorg,571201
1st Monnangeri, Galibeedu Post,Madikeri, Coorg,571201
150.0km from Mysore Airport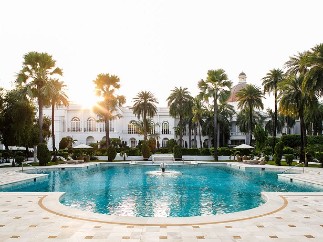 Taj Mahal, Lucknow
Vipin Khand,Lucknow,Uttar Pradesh - 226 010 INDIA
Vipin Khand,Lucknow,Uttar Pradesh - 226 010 INDIA
18.2km from Chaudhary Charan Singh Airport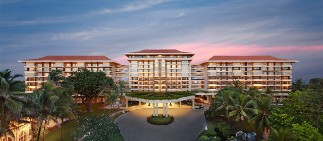 Taj Samudra
No 25, Galle Face Center Road,Colombo, SRI LANKA
No 25, Galle Face Center Road,Colombo, SRI LANKA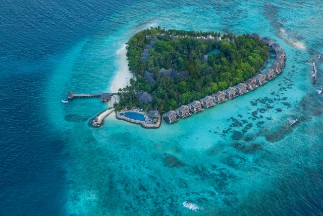 Taj Coral Reef Resort & Spa
PO Box 2117,North Male Atoll,20012
PO Box 2117,North Male Atoll,20012
Velana International Airport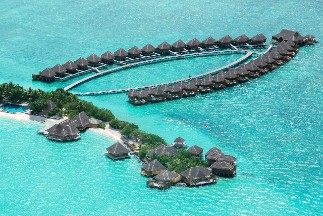 Taj Exotica Resort & Spa, Maldives
Emboodhu Finolhu,Maldives,PO Box 2117
Emboodhu Finolhu,Maldives,PO Box 2117
Velana International Airport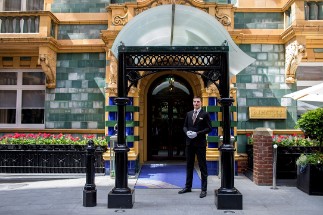 Taj 51 Buckingham Gate Suites and Residences
51 Buckingham Gate Suites and Residences,London,SW1E 6AF
51 Buckingham Gate Suites and Residences,London,SW1E 6AF
15.4km from London City Airport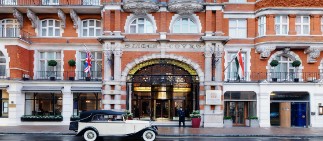 St. James' Court, A Taj Hotel
54 Buckingham Gate,London,SW1E 6AF
54 Buckingham Gate,London,SW1E 6AF
15.4km from London City Airport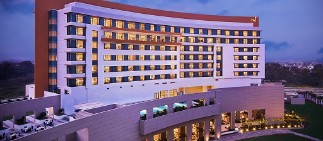 Taj Swarna
Plot No. C-3, Outer Circular Road, Opp. Basant Avenue,Amritsar,143001
Plot No. C-3, Outer Circular Road, Opp. Basant Avenue,Amritsar,143001
11.7km from Sri Guru Ram Dass Jee International Airport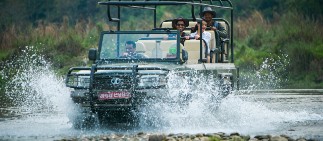 Meghauli Serai, A Taj Safari
Meghauli Serai , Meghauli Ward no 1,Narayani Nager Palika,44207
Meghauli Serai , Meghauli Ward no 1,Narayani Nager Palika,44207
29.6km from Bharatpur Airport, Kathmandu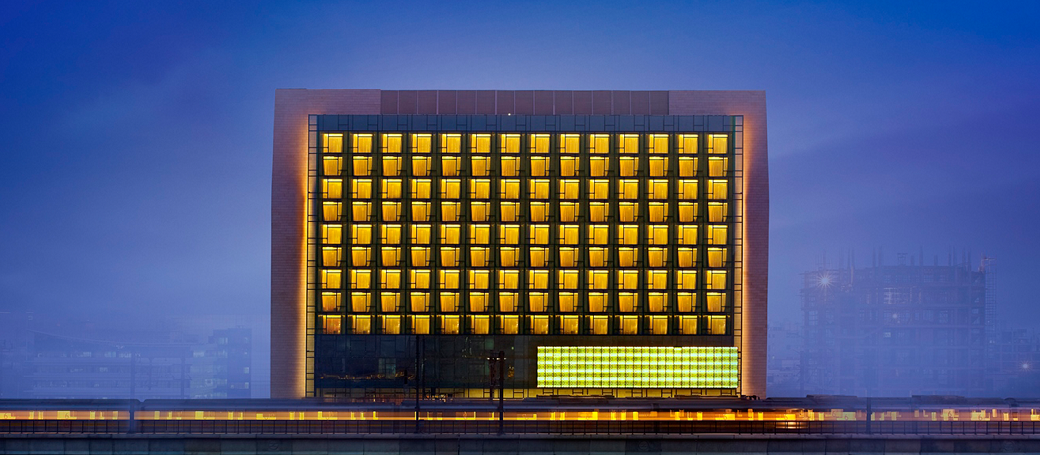 Taj City Centre Gurugram
Plot No.1, Sector 44,Gurgaon,122004
Plot No.1, Sector 44,Gurgaon,122004
19.0km from Indira Gandhi International Airport

Taj Exotica Resort & Spa, Andamans
Taj Exotica Resort & Spa, Andamans, Radhanagar Beach Number 7,Andamans,744211
Taj Exotica Resort & Spa, Andamans, Radhanagar Beach Number 7,Andamans,744211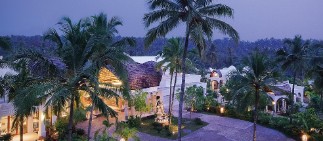 Taj Bekal Resort & Spa, Kerala
Kappil Beach,Bekal,671319
Kappil Beach,Bekal,671319
195.0km from Calicut International Airport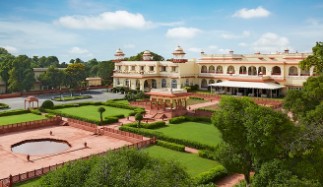 Jai Mahal Palace
Jacob Road, Civil Lines, Jaipur,302006
Jacob Road, Civil Lines, Jaipur,302006
12.1km from Jaipur International Airport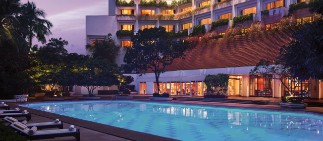 Taj Bengal
34-B, Belvedere Road, Alipore,Kolkata,700027
34-B, Belvedere Road, Alipore,Kolkata,700027
22.9km from Netaji Subhash Chandra Bose International Airport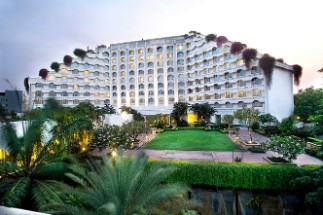 Taj Krishna
Road No 1, Banjara Hills,Hyderabad,500034
Road No 1, Banjara Hills,Hyderabad,500034
30.1km from Rajiv Gandhi International Airport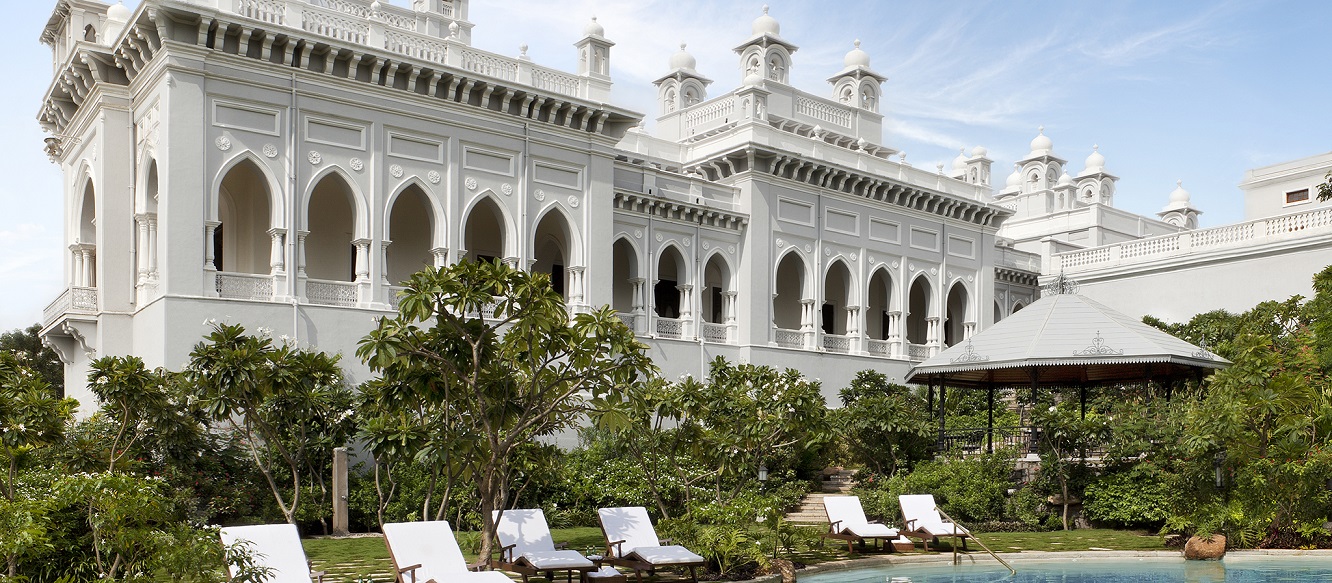 Taj Falaknuma Palace Hyderabad
TAJ FALAKNUMA PALACE, Engine Bowli, Falaknuma,Hyderabad,500053
TAJ FALAKNUMA PALACE, Engine Bowli, Falaknuma,Hyderabad,500053
17.0kms from Rajiv Gandhi International Airport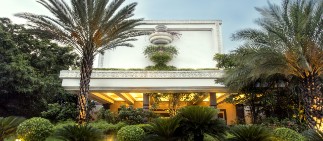 Taj Deccan
Road No. 1, Banjara Hills,Hyderabad,500034
Road No. 1, Banjara Hills,Hyderabad,500034
30.4km from Rajiv Gandhi International Airport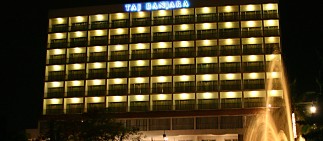 Taj Banjara
Road No.1 ,Banjara Hills,500034
Road No.1 ,Banjara Hills,500034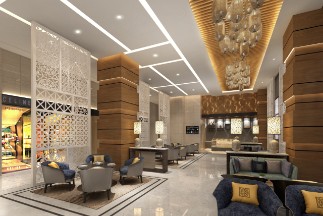 Taj Skyline Ahmedabad
Sankalp Square III, Sindhu Bhavan, Bodakdev.,Ahmedabad,380 059
Sankalp Square III, Sindhu Bhavan, Bodakdev.,Ahmedabad,380 059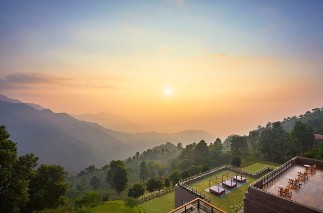 Taj Chia Kutir Resort & Spa, Darjeeling
Pankhabari Road, Makaibari tea estate P.O. P.S- Kurseong district , Darjeeling, India,Darjeeling,734203
Pankhabari Road, Makaibari tea estate P.O. P.S- Kurseong district , Darjeeling, India,Darjeeling,734203

Taj Cape Town
1 Wale street, corner St Georges Mall,Cape Town,
1 Wale street, corner St Georges Mall,Cape Town,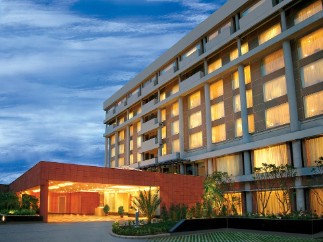 Taj Chandigarh
Block No. 9, Sector-17 A,Chandigarh,160017
Block No. 9, Sector-17 A,Chandigarh,160017
22.4km from Chandigarh International Airport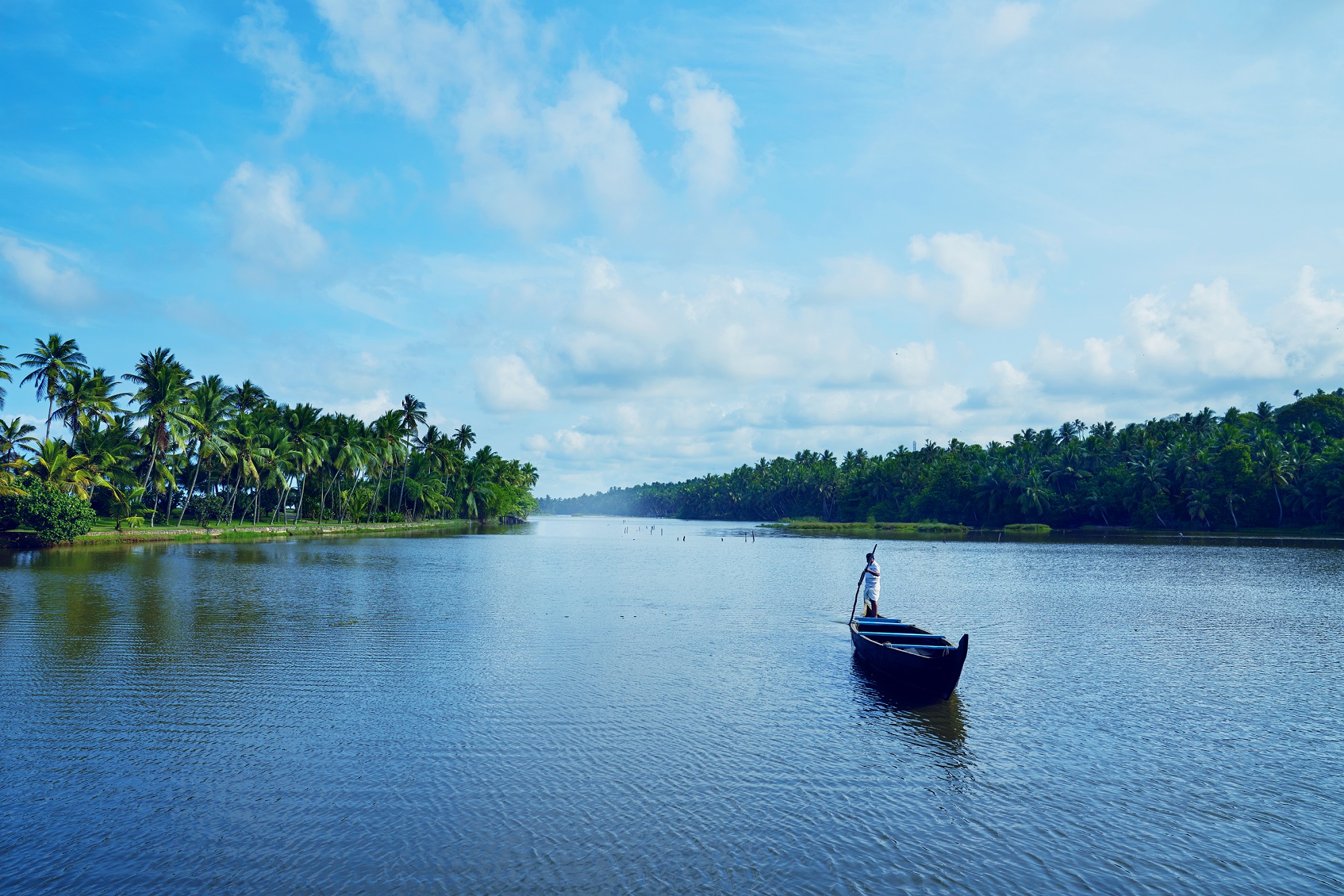 Taj Green Cove Resort and Spa Kovalam
G.V. Raja Vattapara Road,Kovalam,695527
G.V. Raja Vattapara Road,Kovalam,695527
13.9km from Trivandrum International Airport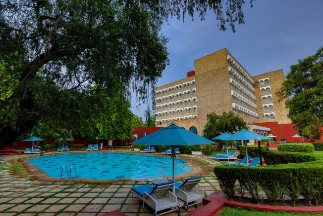 Taj Ganges
Nadesar Palace Ground,Varanasi,221002
Nadesar Palace Ground,Varanasi,221002
20.6km from Lal Bahadur Shastri International Airport

Taj Nadesar Palace
Nadesar Palace grounds,Varanasi,221002
Nadesar Palace grounds,Varanasi,221002
20.6km from Lal Bahadur Shastri International Airport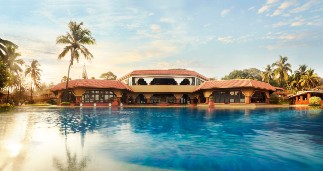 Taj Fort Aguada Resort and Spa, Goa
Sinquerim,Candolim, Bardez,403515
Sinquerim,Candolim, Bardez,403515
37.1km from Goa International Airport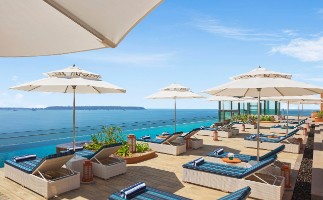 Taj Resort & Convention Centre, Goa
Vainguinim Beach, Dona Paula, Panaji,Goa,403004
Vainguinim Beach, Dona Paula, Panaji,Goa,403004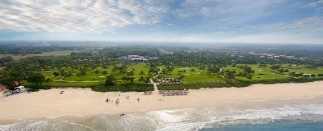 Taj Exotica Resort and Spa, Goa
Calwaddo,Goa,403716
Calwaddo,Goa,403716
27.9km from Goa International Airport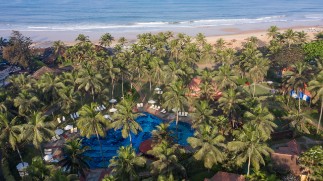 Taj Holiday Village Resort & Spa, Goa
Sinquerim,Candolim,403 515
Sinquerim,Candolim,403 515
36.6km from Goa International Airport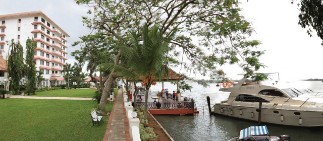 Taj Malabar Resort & Spa
Willingdon Island,Cochin,682009
Willingdon Island,Cochin,682009
14.1km from Cochin International Airport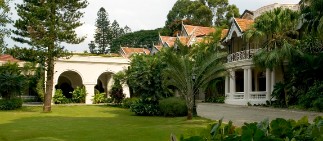 Taj West End
Racecourse Road,Bengaluru,560001
Racecourse Road,Bengaluru,560001
33.8km from Kempegowda International Airport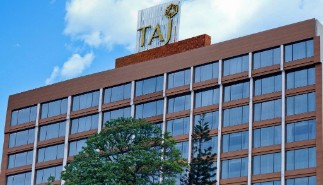 Taj MG Road
41/3 MG Road,Bengaluru,560001
41/3 MG Road,Bengaluru,560001
38.0km from Kempegowda International Airport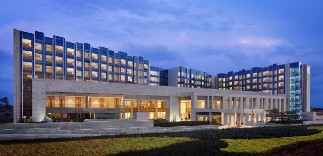 Taj Bangalore
Opposite Kempegowda International Airport, Devanahalli,Bengaluru,560300
Opposite Kempegowda International Airport, Devanahalli,Bengaluru,560300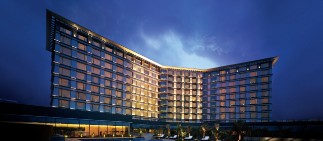 Taj Yeshwantpur
2275, Tumkur Road, Yeshwantpur,Bengaluru,560022
2275, Tumkur Road, Yeshwantpur,Bengaluru,560022
35.0km from Kempegowda International Airport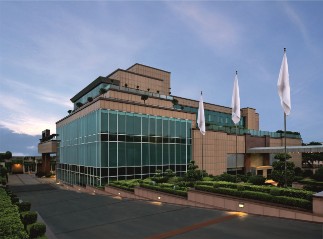 Taj Hotel & Convention Centre, Agra
Taj East Gate Road, Agra,Uttar Pradesh, India,282001
Taj East Gate Road, Agra,Uttar Pradesh, India,282001

Taj Jumeirah Lakes Towers
DMCC Plot No. 2-27, Al Thanyah, Jumeirah Lakes Towers,Dubai,United Arab Emirates
DMCC Plot No. 2-27, Al Thanyah, Jumeirah Lakes Towers,Dubai,United Arab Emirates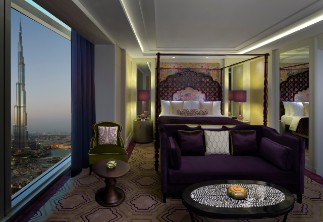 Taj Dubai
Burj Khalifa Street, Business Bay, PO Box 8489,Dubai,UAE
Burj Khalifa Street, Business Bay, PO Box 8489,Dubai,UAE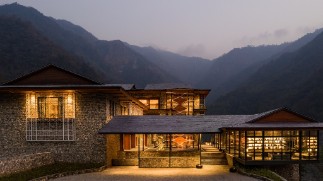 Taj Rishikesh Resort & Spa, Uttarakhand
Taj Rishikesh Resort and Spa Uttarakhand, Singthali,Rishikesh,249192
Taj Rishikesh Resort and Spa Uttarakhand, Singthali,Rishikesh,249192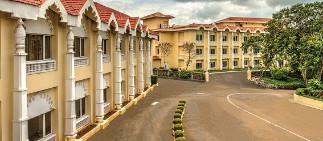 The Gateway Hotel Ambad
P 17, MIDC Ambad, Agra Road,Nashik,422010
P 17, MIDC Ambad, Agra Road,Nashik,422010
Chhatrapati Shivaji International Airport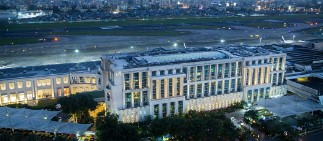 Taj Santacruz
Chhatrapati Shivaji International Airport ( Domestic Terminal), Off Western Express Highway, Santacruz (East),Mumbai,Maharashtra - 400099 INDIA
Chhatrapati Shivaji International Airport ( Domestic Terminal), Off Western Express Highway, Santacruz (East),Mumbai,Maharashtra - 400099 INDIA
700m from Chhatrapati Shivaji International Airport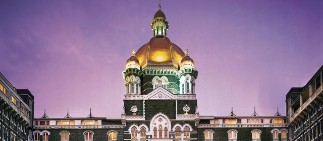 The Taj Mahal Palace
Apollo Bunder,Mumbai,400 001
Apollo Bunder,Mumbai,400 001
25.0km from Chhatrapati Shivaji International Airport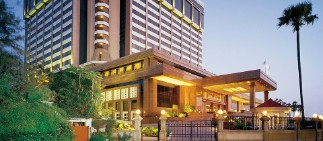 Taj Lands End
Byramji Jeejeebhoy Road,Bandstand, Bandra (West),Mumbai,400050
Byramji Jeejeebhoy Road,Bandstand, Bandra (West),Mumbai,400050
10.2km from Chhatrapati Shivaji International Airport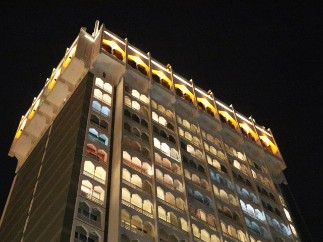 Taj Mahal Tower
Apollo Bunder, Colaba,Mumbai,400001
Apollo Bunder, Colaba,Mumbai,400001
25.0km from Chhatrapati Shivaji International Airport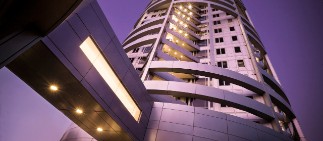 Taj Wellington Mews, Mumbai
33 Nathalal Parekh Marg, Colaba,Mumbai,400001
33 Nathalal Parekh Marg, Colaba,Mumbai,400001
24.6km from Chhatrapati Shivaji International Airport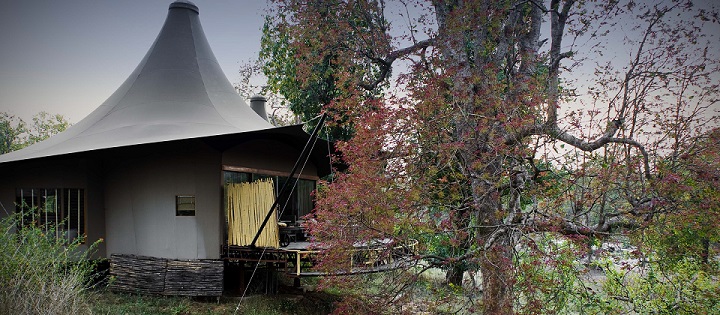 Banjaar Tola, A Taj Safari - Kanha National Park
Kanha National Park, Manjitola Mukki Tehsil Baihar,Balaghat,484661
Kanha National Park, Manjitola Mukki Tehsil Baihar,Balaghat,484661
157.8km from Jabalpur Airport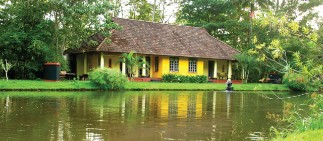 Taj Kumarakom Resort & Spa, Kerala
1/404,Kumarakom,Kottayam,686566
1/404,Kumarakom,Kottayam,686566
72.2km from Cochin International Airport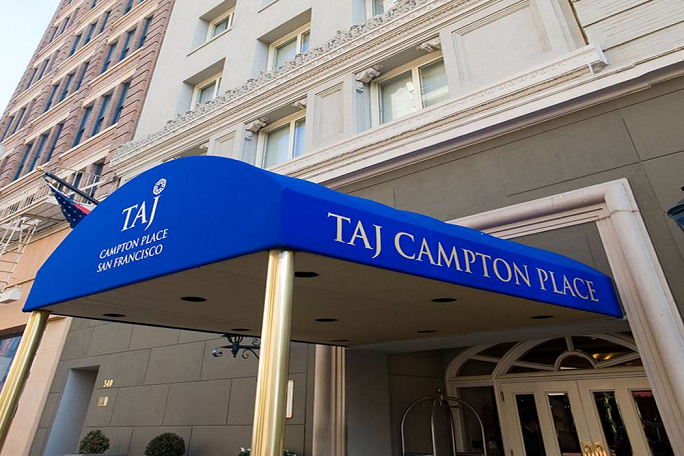 Taj Campton Place San Francisco
340 Stockton Street,San Francisco,CA 94108
340 Stockton Street,San Francisco,CA 94108
21km from San Francisco International airport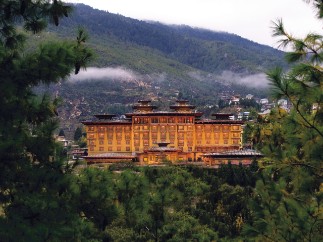 Taj Tashi
Samten Lam, Chubachu,Thimphu,Thimphu
Samten Lam, Chubachu,Thimphu,Thimphu
47.4km from Paro International Airport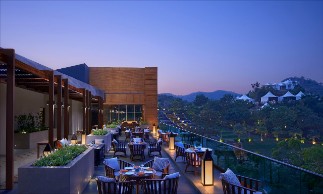 Taj Aravali Resort and Spa
1, Kheemach Kheda, Near Kodiyat Forest Chowki, Bujra,Udaipur,313031 RAJASTHAN, INDIA
1, Kheemach Kheda, Near Kodiyat Forest Chowki, Bujra,Udaipur,313031 RAJASTHAN, INDIA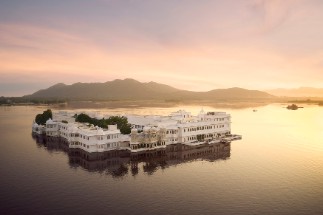 Taj Lake Palace
P.O Box No. 5, Lake Pichola,Udaipur,313001, Rajasthan, India
P.O Box No. 5, Lake Pichola,Udaipur,313001, Rajasthan, India
23.7km from Maharana Pratap Airport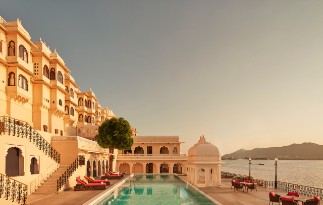 Taj Fateh Prakash Palace
Taj Fateh Prakash Palace, Lake Pichola, The City Palace Complex, City Palace Road,Udaipur,313001, Rajasthan, India
Taj Fateh Prakash Palace, Lake Pichola, The City Palace Complex, City Palace Road,Udaipur,313001, Rajasthan, India
Taj Usha Kiran Palace
Jayendraganj, Lashkar,Gwalior,474009
Jayendraganj, Lashkar,Gwalior,474009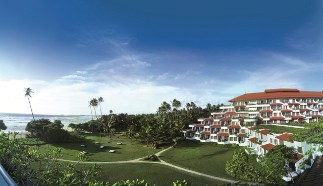 Taj Bentota Resort & Spa
National Holiday Resort ,Bentota,80500
National Holiday Resort ,Bentota,80500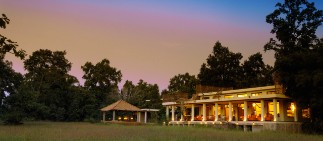 Mahua Kothi, A Taj Safari - Bandhavgarh National Park
Mahua Kothi,Bandhavgadh National Park,Tala,484661
Mahua Kothi,Bandhavgadh National Park,Tala,484661
190km from Jabalpur Airport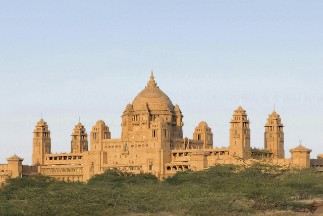 Umaid Bhawan Palace
Umaid Bhawan Palace,Jodhpur,342006
Umaid Bhawan Palace,Jodhpur,342006
270.0km from Maharana Pratap International Airport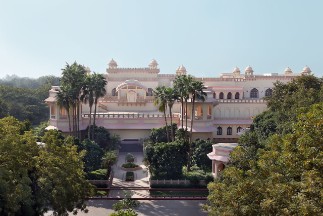 Taj Hari Mahal
Taj Hari Mahal, 5th Residency Road,Jodhpur,342001
Taj Hari Mahal, 5th Residency Road,Jodhpur,342001
266.0km from Maharana Pratap Airport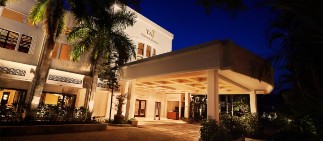 Taj Connemara
Binny Road,Chennai,Tamil Nadu - 600002 INDIA
Binny Road,Chennai,Tamil Nadu - 600002 INDIA

Taj Club House
No. 2, Club House Road,Chennai,600002
No. 2, Club House Road,Chennai,600002
16.5km from Chennai International Airport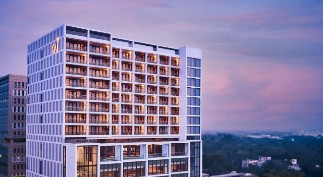 Taj Wellington Mews
TRIL Infopark Limited, Rajiv Gandhi Salai, Taramani,Chennai,600 113
TRIL Infopark Limited, Rajiv Gandhi Salai, Taramani,Chennai,600 113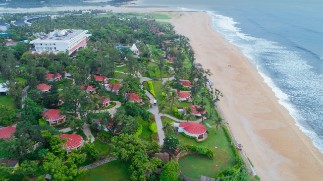 Taj Fisherman's Cove Resort & Spa, Chennai
Covelong Beach, Kancheepuram District,Chennai,603 112
Covelong Beach, Kancheepuram District,Chennai,603 112
35.5km from Chennai International Airport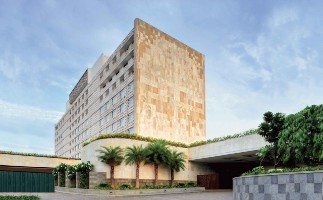 Taj Coromandel Chennai
Mahatma Gandhi Salai,CHENNAI,600034
Mahatma Gandhi Salai,CHENNAI,600034
15.5km from Chennai International Airport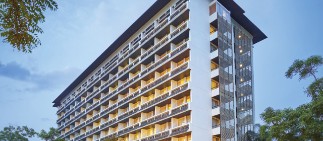 Taj Pamodzi Lusaka
Church Road,Lusaka,P.O Box-35450
Church Road,Lusaka,P.O Box-35450
23.7km from Kenneth Kaunda International Airport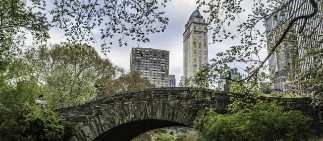 The Pierre, A Taj Hotel
2 E 61st Street,New York,10065
2 E 61st Street,New York,10065
25.9km from John F Kennedy Airport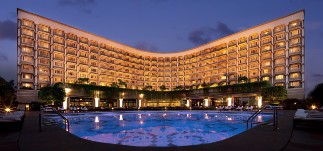 Taj Palace
2 Sardar Patel Marg Diplomatic Enclave,New Delhi,110021
2 Sardar Patel Marg Diplomatic Enclave,New Delhi,110021
17.5km from Indira Gandhi International Airport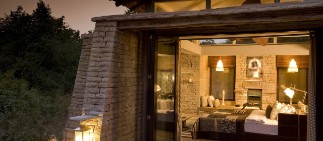 Pashan Garh, A Taj Safari - Panna National Park
Pashan Garh, Panna National Park,Amanganj Road, Panna,488001
Pashan Garh, Panna National Park,Amanganj Road, Panna,488001
49.0km from Khajuraho Airport
Taj Theog Resort & Spa
Taj Theog Resort & Spa Shimla , Tehsil - Theog,Shimla,Himachal Pradesh 171201 - INDIA
Taj Theog Resort & Spa Shimla , Tehsil - Theog,Shimla,Himachal Pradesh 171201 - INDIA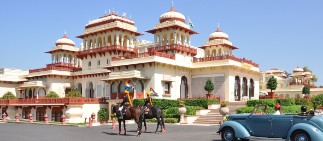 Rambagh Palace
Bhawani Singh Road,Jaipur,Rajasthan - 302005
Bhawani Singh Road,Jaipur,Rajasthan - 302005
9.5km from Jaipur International Airport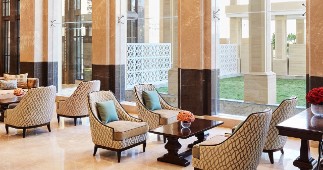 Taj Tirupati
260 1B Tanapalli Rd,Tirupati,Andhra Pradesh 517501
260 1B Tanapalli Rd,Tirupati,Andhra Pradesh 517501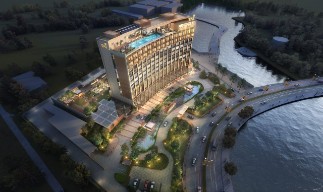 Taj Lakefront Bhopal
Link Road No. 3, Prempura, Bhadbhada Chouraha,Bhopal,462003
Link Road No. 3, Prempura, Bhadbhada Chouraha,Bhopal,462003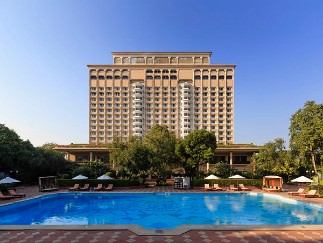 Taj Mahal
Number One Mansingh Road,New Delhi,110011
Number One Mansingh Road,New Delhi,110011
19.3km from Indira Gandhi International Airport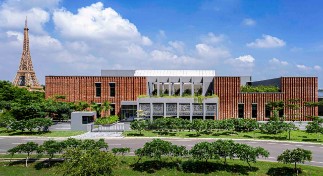 Taal Kutir Convention Centre
Eco-Tourism Park Eco Park Rd Jatragachhi Deshbandhu Nagar Newtown,Kolkata,700156
Eco-Tourism Park Eco Park Rd Jatragachhi Deshbandhu Nagar Newtown,Kolkata,700156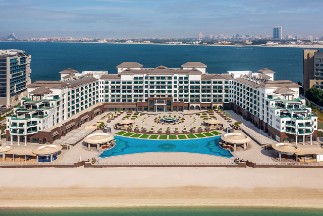 Taj Exotica Resort & Spa, The Palm, Dubai
East Crescent Road, Palm Jumeirah,Dubai,United Arab Emirates
East Crescent Road, Palm Jumeirah,Dubai,United Arab Emirates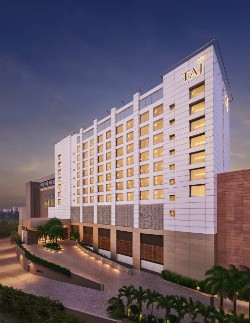 Taj City Centre New Town, Kolkata
City Centre Newtown, Action Area II D, Plot no. 11/5, Newtown, Rajarhat,Kolkata,700157
City Centre Newtown, Action Area II D, Plot no. 11/5, Newtown, Rajarhat,Kolkata,700157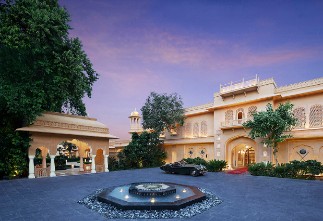 Sawai Man Mahal 
Bhawani Singh Road,Jaipur,302005
Bhawani Singh Road,Jaipur,302005
20 minutes from Jaipur Airport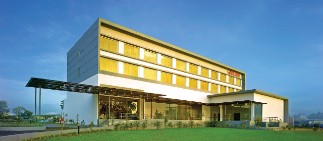 The Gateway Hotel Balaghat Road
Balaghat Road ,Near Birsi Airport ,Katangi Kala,Gondia,441614
Balaghat Road ,Near Birsi Airport ,Katangi Kala,Gondia,441614
13.6km from Birsi Airport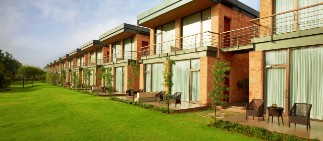 The Gateway Resort Damdama Lake
PO Damdama, Off Sohna-Gurgaon Rd,Gurgaon,122102
PO Damdama, Off Sohna-Gurgaon Rd,Gurgaon,122102
36.0km from Indira Gandhi International Airport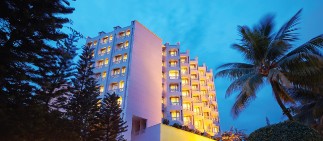 The Gateway Hotel Marine Drive
Marine Drive,Ernakulam,682011
Marine Drive,Ernakulam,682011
34.6km from Cochin International Airport
The Gateway Hotel Beach Road Visakhapatnam
Beach Road,Visakhapatnam,530002
Beach Road,Visakhapatnam,530002
13.2km from Visakhapatnam International Airport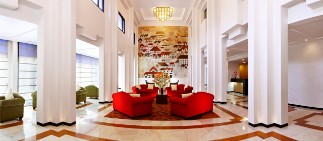 The Gateway Hotel Old Port Road
Old Port Road,Mangalore,575001
Old Port Road,Mangalore,575001
14.3km from Mangluru International airport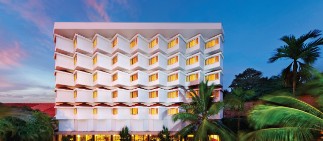 The Gateway Hotel Beach Road Calicut
The Gateway Hotel Beach Road Calicut,Calicut,673 002
The Gateway Hotel Beach Road Calicut,Calicut,673 002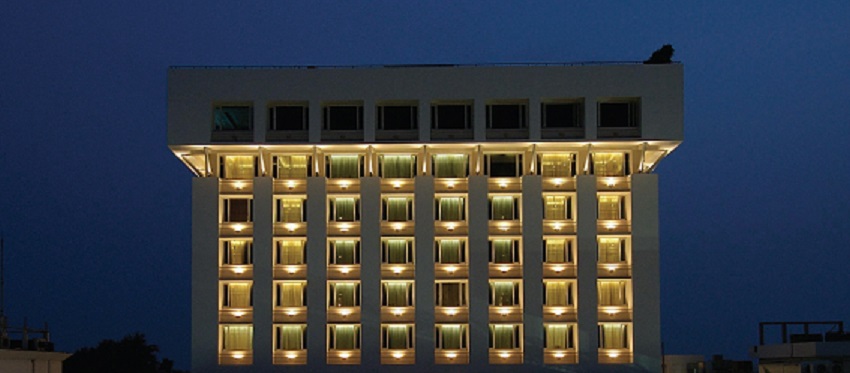 The Gateway Hotel MG Road Vijayawada
M G Road,Vijayawada,520010
M G Road,Vijayawada,520010
20.6 km from Vijayawada International Airport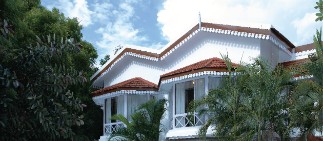 The Gateway Hotel Pasumalai
No. 40 TPK ROAD,MADURAI,625004
No. 40 TPK ROAD,MADURAI,625004
13.7km from Madurai International airport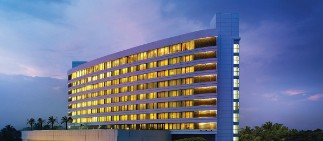 Vivanta Coimbatore
105, Race Course Road,Coimbatore,641018
105, Race Course Road,Coimbatore,641018
9.6km from Coimbatore International Airport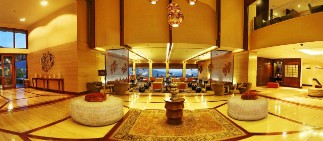 Vivanta Dal View
Kralsangri, Brein,Srinagar,191121
Kralsangri, Brein,Srinagar,191121
20.1km from Sheikh ul-Alam International Airport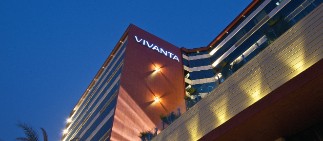 Vivanta Hyderabad, Begumpet
1-10-147 & 148, Begumpet,Hyderabad,500016
1-10-147 & 148, Begumpet,Hyderabad,500016
34.0km from Rajiv Gandhi International Airport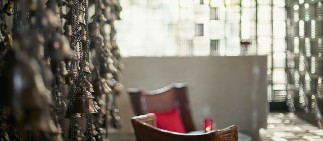 Vivanta Guwahati
613, Mahapurush Srimanta Sankardeva Road, Khanapara,Guwahati,781022, Assam
613, Mahapurush Srimanta Sankardeva Road, Khanapara,Guwahati,781022, Assam
33.9Km from Lokpriya Gopinath Bordoloi International Airport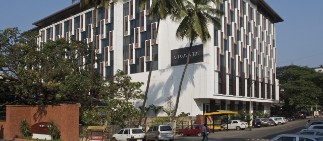 Vivanta Goa
OFF DB Bandodkar Road,Panaji,403001
OFF DB Bandodkar Road,Panaji,403001
28.6km from Goa International Airport
Vivanta Bengaluru, Whitefield
ITPB, Whitefield,Bengaluru,560 066
ITPB, Whitefield,Bengaluru,560 066
40.0km from Kempegowda International Airport

Vivanta Aurangabad, Maharashtra
8 N 12, CIDCO, Dr. Rafiq Zakaria Marg, Rauza Bagh,Aurangabad,431003
8 N 12, CIDCO, Dr. Rafiq Zakaria Marg, Rauza Bagh,Aurangabad,431003
8.6km from Aurangabad Airport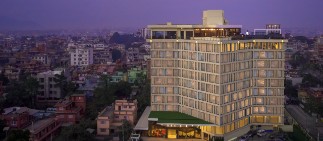 Vivanta Kathmandu
Jhamsikhel ward 3, Lalitpur,Kathmandu valley,
Jhamsikhel ward 3, Lalitpur,Kathmandu valley,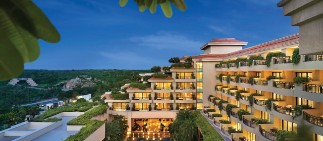 Vivanta Surajkund, NCR
Shooting Range Road,Delhi NCR,121 009
Shooting Range Road,Delhi NCR,121 009
25.4km Indira Gandhi International Airport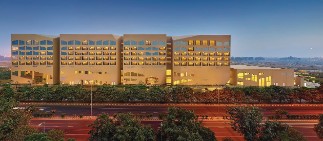 Vivanta New Delhi, Dwarka
Sector 21 Metro Station Complex,New Delhi,110075
Sector 21 Metro Station Complex,New Delhi,110075
11 kms from Indira Gandhi International Airport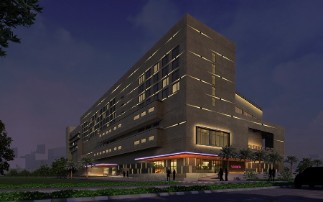 Vivanta Bhubaneswar, DN Square
NH16, Patrapada,Bhubaneswar,751019
NH16, Patrapada,Bhubaneswar,751019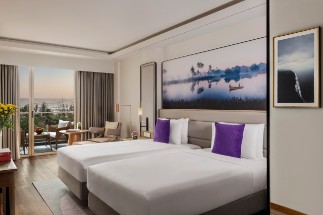 Vivanta Goa, Miramar
Near Audi showroom, Dr. Jack de Sequeira road, Caranzalem,Panaji,403002
Near Audi showroom, Dr. Jack de Sequeira road, Caranzalem,Panaji,403002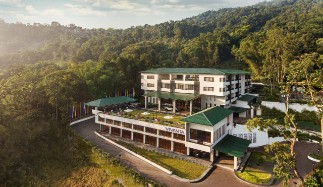 Vivanta Sikkim Pakyong
Bassnett Gaon, Namcheybong Pakyong,Sikkim ,737106
Bassnett Gaon, Namcheybong Pakyong,Sikkim ,737106

Vivanta Katra, Vaishno Devi
Jammu-Katra Highway, Katra, Vaishnodevi, Reasi,Katra,182301
Jammu-Katra Highway, Katra, Vaishnodevi, Reasi,Katra,182301

Vivanta Ahmedabad SG Highway
147/53 Sarkhej-Gandhinagar Highway, Opposite Bhagwat Vidhya Peeth, Sola,Ahmedabad,380061
147/53 Sarkhej-Gandhinagar Highway, Opposite Bhagwat Vidhya Peeth, Sola,Ahmedabad,380061
13.6km from Sardar Vallabhbhai Patel International Airport (AMD)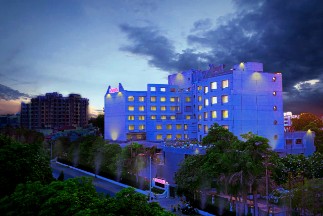 Vivanta Vadodara
Akota Gardens,Vadodara,390020
Akota Gardens,Vadodara,390020
9.9km from Vadodara Airport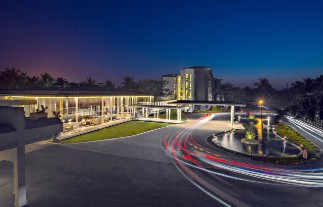 Vivanta Colombo, Airport Garden
No 234- 238 Colombo - Negombo Road,Seeduwa,11450
No 234- 238 Colombo - Negombo Road,Seeduwa,11450
5.9km from Bandaranaike International Airport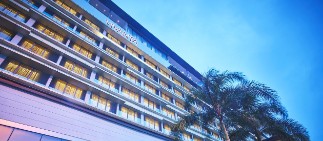 Vivanta Kolkata EM Bypass
1930 Rajdanga Main Road,Kolkata,700107
1930 Rajdanga Main Road,Kolkata,700107
18.6km from Netaji Subhash Chandra Bose International Airport

Vivanta Pune, Hinjawadi
Xion Complex, Hinjawadi Road, Hinjawadi,Pune,411057
Xion Complex, Hinjawadi Road, Hinjawadi,Pune,411057
21.9km from Pune International Airport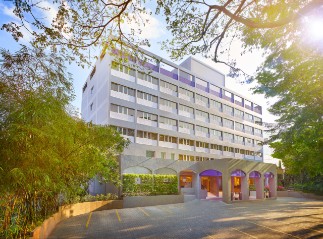 Vivanta Bengaluru, Residency Road
66, Residency Road,Bengaluru,560025
66, Residency Road,Bengaluru,560025
36.5km from Kempegowda International Airport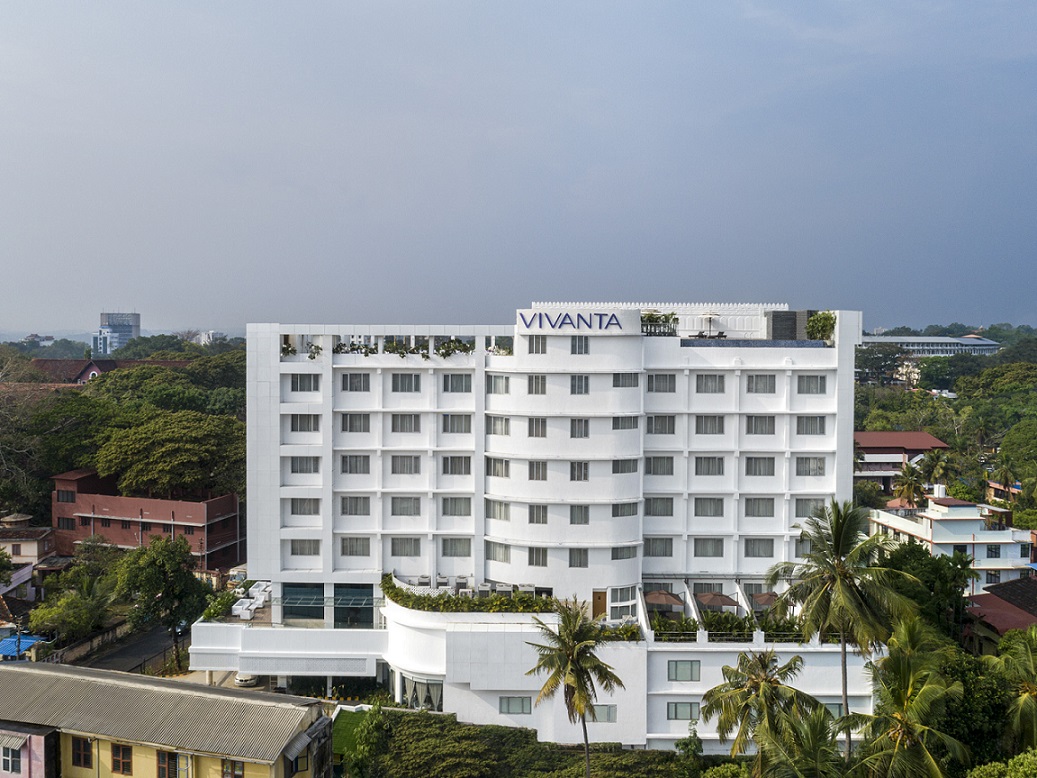 Vivanta Thiruvananthapuram
Vivanta Thiruvananthapuram, Extra Police Road, Nandavanam, Palayam,Thiruvananthapuram,695033
Vivanta Thiruvananthapuram, Extra Police Road, Nandavanam, Palayam,Thiruvananthapuram,695033
6 km from Trivandrum International Airport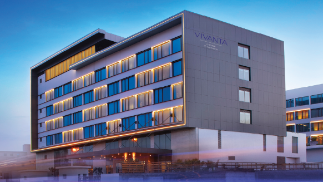 Vivanta Chennai, IT Expressway
NO 309 Old Mahabalipuram road, Shollinganur,Chennai,600119
NO 309 Old Mahabalipuram road, Shollinganur,Chennai,600119
19.0km from Chennai International Airport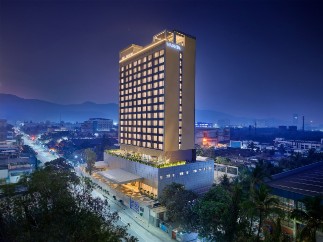 Vivanta Navi Mumbai, Turbhe
D/40-1, Turbhe MIDC Road, MIDC Industrial Area,Navi Mumbai,400705
D/40-1, Turbhe MIDC Road, MIDC Industrial Area,Navi Mumbai,400705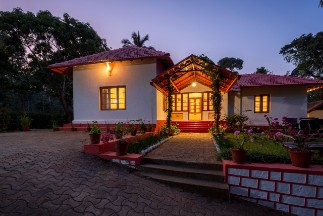 Surgi Bungalow, Coorg
Surgi Bungalow, Tata Coffee Ltd, Pollibetta coorg karnataka,Coorg,571215
Surgi Bungalow, Tata Coffee Ltd, Pollibetta coorg karnataka,Coorg,571215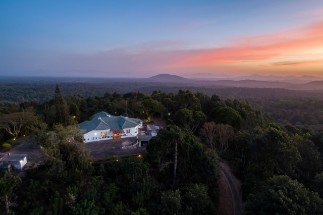 Pollibetta Bungalow, Coorg
Tata Coffee Ltd, Pollibetta 571 251,Coorg,571215
Tata Coffee Ltd, Pollibetta 571 251,Coorg,571215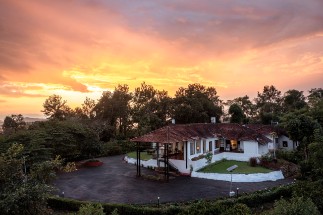 Cottabetta Bungalow, Coorg
Tata Coffee Ltd, Cottabetta Estate,Coorg,571215
Tata Coffee Ltd, Cottabetta Estate,Coorg,571215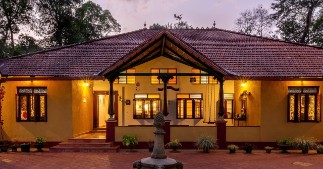 Rare Earth Estate, Coorg
Madikeri, Kaggodlu, Biligeri, Madikeri Taluk, Coorg, Karnataka, India, Karnataka 571201,Coorg,571215
Madikeri, Kaggodlu, Biligeri, Madikeri Taluk, Coorg, Karnataka, India, Karnataka 571201,Coorg,571215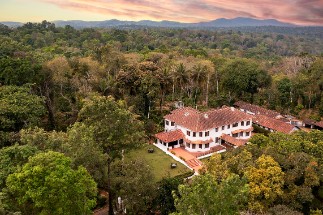 Taneerhulla Bungalow, Coorg
Tata Coffee Ltd, Taneerhulla Estate,Coorg,571215
Tata Coffee Ltd, Taneerhulla Estate,Coorg,571215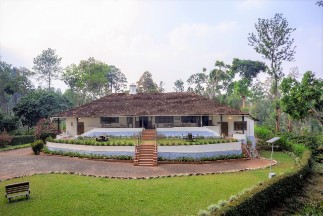 Woshully Bungalow, Coorg
Tata Coffee Ltd, Woshully Estate,Coorg,571215
Tata Coffee Ltd, Woshully Estate,Coorg,571215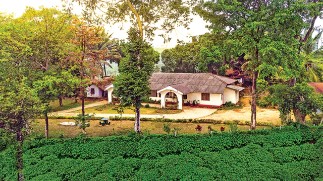 Glenlorna Bungalow, Coorg
Tata Coffee Ltd, Hudikeri Post, Hudikeri Coorg, Karnataka,Coorg,571215
Tata Coffee Ltd, Hudikeri Post, Hudikeri Coorg, Karnataka,Coorg,571215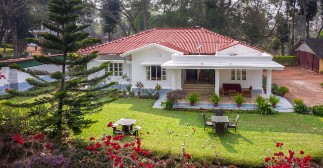 Taneerhulla Cottage, Coorg
Taneerhulla Division, woshully estate Tata coffee Ltd,Coorg,571215
Taneerhulla Division, woshully estate Tata coffee Ltd,Coorg,571215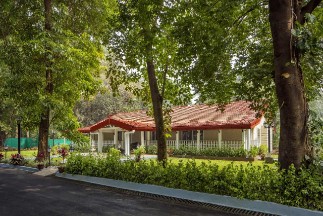 Sluice House, Lonavala
Tata Power Sluice House, Ryewoods, Lonavala,Mumbai,571201
Tata Power Sluice House, Ryewoods, Lonavala,Mumbai,571201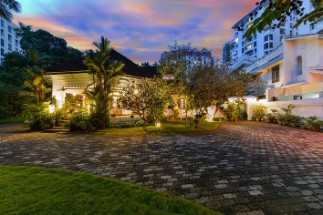 Ambika Vilas, Thiruvananthapuram
Ambika Vilas, House No -15/1489 – 90, Kanirudhan road, Jagaty Thiruvananthapuram - 695014,Thiruvananthapuram,571201
Ambika Vilas, House No -15/1489 – 90, Kanirudhan road, Jagaty Thiruvananthapuram - 695014,Thiruvananthapuram,571201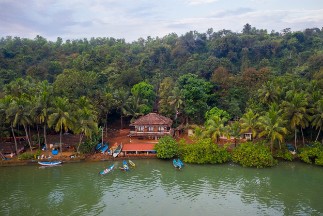 Kharvi Abode Betul ,Goa
House Nos. 7 & 8 Postawado, Near Betul Fort, Betul, Quepem, Goa- 403 705,Goa,571201
House Nos. 7 & 8 Postawado, Near Betul Fort, Betul, Quepem, Goa- 403 705,Goa,571201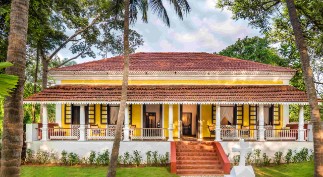 Cardozo House, Goa
House number 312, 28/4 bammon vaddo, candolim bardez destrict, North goa, 403515,Goa,571201
House number 312, 28/4 bammon vaddo, candolim bardez destrict, North goa, 403515,Goa,571201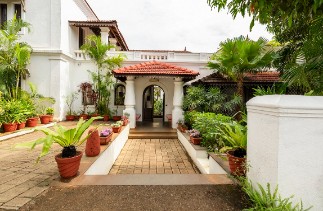 Villa No 1, Goa
House number 312, 28/4 bammon vaddo, candolim bardez destrict, North goa, 403515,Goa,571201
House number 312, 28/4 bammon vaddo, candolim bardez destrict, North goa, 403515,Goa,571201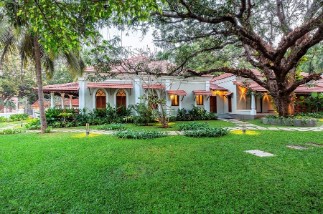 Villa Siolim, Goa
Villa Siolim, Porta Vaddo, Off the Siolim-Chopdam, Bridge Road Siolim Bardez, Goa-403507,Goa,571201
Villa Siolim, Porta Vaddo, Off the Siolim-Chopdam, Bridge Road Siolim Bardez, Goa-403507,Goa,571201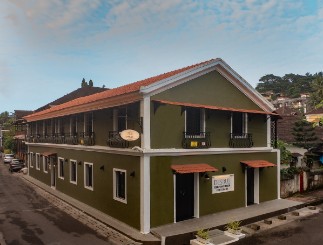 La Maison Fontainhas, Goa
H.NO.5/158, NEAR ST.SEBASTIAN CHAPEL, FONTAINHAS , MALA, PANAJI 403001,Goa,571201
H.NO.5/158, NEAR ST.SEBASTIAN CHAPEL, FONTAINHAS , MALA, PANAJI 403001,Goa,571201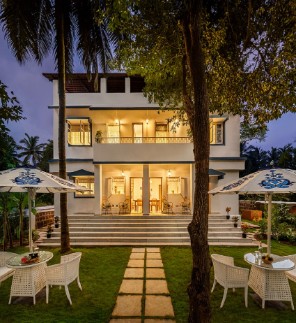 Braganza House, Goa
BRAGANZA House, H.no-519 (50A/5), Vaddy, Candolim, Bardez Goa 403515,Goa,571201
BRAGANZA House, H.no-519 (50A/5), Vaddy, Candolim, Bardez Goa 403515,Goa,571201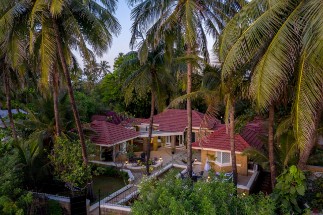 Beach House Madh Island, Mumbai
Madh Island, Malad ,Mumbai,571201
Madh Island, Malad ,Mumbai,571201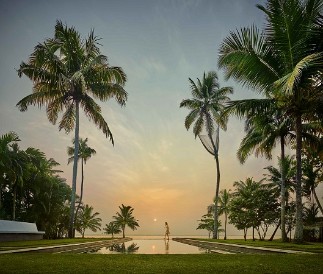 Pathiramanal Villa
East Thuruttan Kavala Kaipuram, Allepey,Alappuzha,571201
East Thuruttan Kavala Kaipuram, Allepey,Alappuzha,571201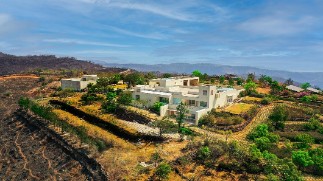 Cliffs Edge Sangrun, Khadakvasla
SAI Bungalow, Gat No. 515, Jarseshwar Mahadeo Temple Road, Village- Sangrun, Taluka – Haveli, District – Pune 411023,Pune,571201
SAI Bungalow, Gat No. 515, Jarseshwar Mahadeo Temple Road, Village- Sangrun, Taluka – Haveli, District – Pune 411023,Pune,571201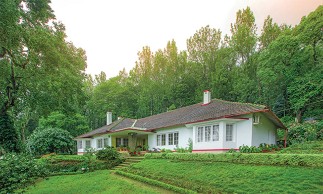 Arabidacool Bungalow, Chikmagalur
Mylemoney Estate, chikkamagaluru Karnataka,Chikmagalur,571201
Mylemoney Estate, chikkamagaluru Karnataka,Chikmagalur,571201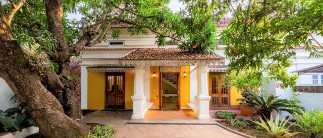 Chikoo Villa, Goa
Casa Brance, Plot no.97/9, near Anjuna Post office/Tembi football ground, Anjuna, Bardez, Goa 403509,Goa,571201
Casa Brance, Plot no.97/9, near Anjuna Post office/Tembi football ground, Anjuna, Bardez, Goa 403509,Goa,571201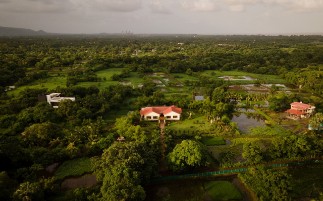 Nine Palms, Alibag
Nine Palms, Awad Jirad road, Alibag, Maharashtra 402201,Alibag,571201
Nine Palms, Awad Jirad road, Alibag, Maharashtra 402201,Alibag,571201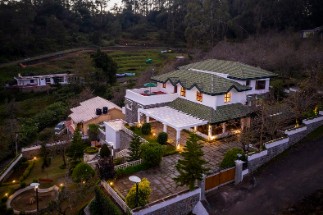 Kumara Villa, Kodaikanal
Kumara Villa, 10 SGJ Layout, Golf Links Road, Pambarpuram, Kodaikanal,Kodaikanal,571201
Kumara Villa, 10 SGJ Layout, Golf Links Road, Pambarpuram, Kodaikanal,Kodaikanal,571201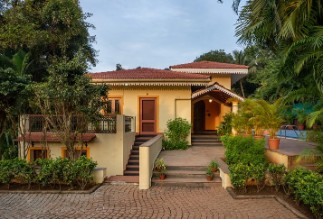 La Quinta, Goa
4 Saipem Hills, Candolim, Bardez, Goa 403114,Goa,403114
4 Saipem Hills, Candolim, Bardez, Goa 403114,Goa,403114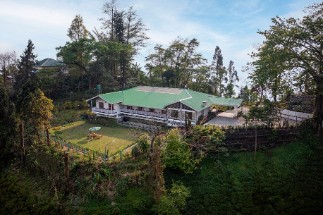 Makaibari Bungalow, Darjeeling
Makaibari Tea Estate. P.O Kurseon Dist.Darjeeling-  734203,Darjeeling, 734203
Makaibari Tea Estate. P.O Kurseon Dist.Darjeeling-  734203,Darjeeling, 734203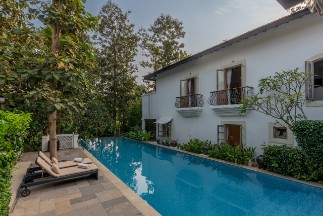 70 Vale, Goa
70 Vale, Near El Shaddai Bus Stop, Asagao, Goa -403507 ,Goa,403114
70 Vale, Near El Shaddai Bus Stop, Asagao, Goa -403507 ,Goa,403114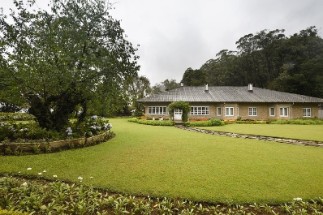 Madupatty Bungalow, Munnar
Kanan Devan Hills Plantations Company Private Limited (KDHP House), Munnar, Kerala – 685612, India.,Munnar,571201
Kanan Devan Hills Plantations Company Private Limited (KDHP House), Munnar, Kerala – 685612, India.,Munnar,571201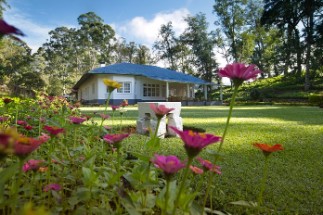 Kanniamallay Bungalow, Munnar
Kanan Devan Hills Plantations Company Private Limited (KDHP House), Munnar, Kerala – 685612, India.,Munnar,571201
Kanan Devan Hills Plantations Company Private Limited (KDHP House), Munnar, Kerala – 685612, India.,Munnar,571201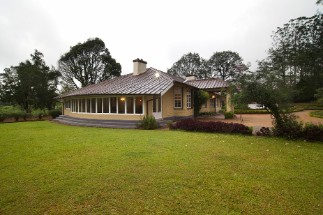 Sevenmallay Bungalow, Munnar
Kanan Devan Hills Plantations Company Private Limited (KDHP House), Munnar, Kerala – 685612, India.,Munnar,571201
Kanan Devan Hills Plantations Company Private Limited (KDHP House), Munnar, Kerala – 685612, India.,Munnar,571201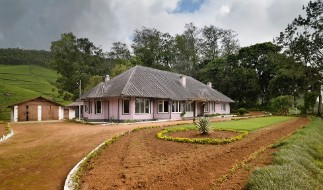 Nettigudi Bungalow, Munnar
Kanan Devan Hills Plantations Company Private Limited (KDHP House), Munnar, Kerala – 685612, India.,Munnar,571201
Kanan Devan Hills Plantations Company Private Limited (KDHP House), Munnar, Kerala – 685612, India.,Munnar,571201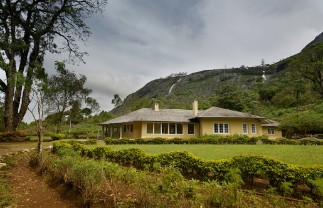 Kadalaar Bungalow, Munnar
Kanan Devan Hills Plantations Company Private Limited (KDHP House), Munnar, Kerala – 685612, India.,Munnar,571201
Kanan Devan Hills Plantations Company Private Limited (KDHP House), Munnar, Kerala – 685612, India.,Munnar,571201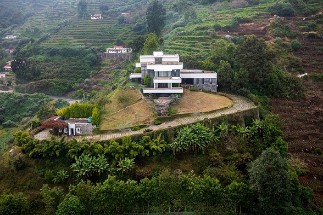 Kailash House, Kodaikanal
2/50, Vilpatti Road, Kodaikanal - 624101,Kodaikanal,571201
2/50, Vilpatti Road, Kodaikanal - 624101,Kodaikanal,571201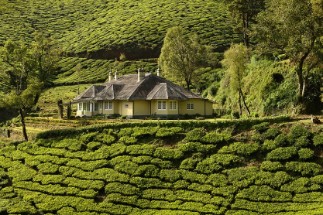 Sholamallay Bungalow, Munnar
Kanan Devan Hills Plantations Company Private Limited (KDHP House), Munnar, Kerala – 685612, India.,Munnar,571201
Kanan Devan Hills Plantations Company Private Limited (KDHP House), Munnar, Kerala – 685612, India.,Munnar,571201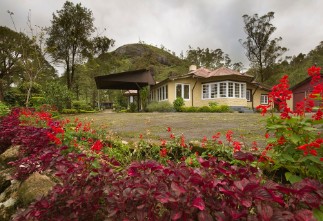 Parvathy Bungalow, Munnar
Kanan Devan Hills Plantations Company Private Limited (KDHP House), Munnar, Kerala – 685612, India.,Munnar,571201
Kanan Devan Hills Plantations Company Private Limited (KDHP House), Munnar, Kerala – 685612, India.,Munnar,571201

Kothi Umednagar, Jodhpur
Devi Bhawan, Defence Lab Road, Ratanada Area, Jodhpur, India-342001,Jodhpur,410405
Devi Bhawan, Defence Lab Road, Ratanada Area, Jodhpur, India-342001,Jodhpur,410405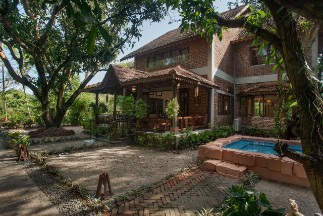 Asanji Wadi, Alibag
1055, Ranjanpada, Near Awas Phata, Alibag Rewas Road, Raigadh 402 208,Alibag,402208
1055, Ranjanpada, Near Awas Phata, Alibag Rewas Road, Raigadh 402 208,Alibag,402208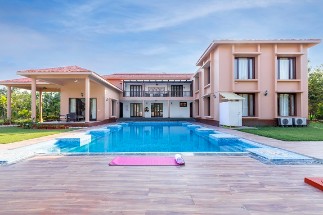 25 Farm House, Vedic Village
Vedic Village Plot no. 25 & 25A,Vedic Village Scheme, Mouza-Chandpur Chapagachi, Chandpur Gram Panchayat, Dist- 24 Parganas (North), Police Station Rajarhat, West Bengal 700135,Kolkata,700135
Vedic Village Plot no. 25 & 25A,Vedic Village Scheme, Mouza-Chandpur Chapagachi, Chandpur Gram Panchayat, Dist- 24 Parganas (North), Police Station Rajarhat, West Bengal 700135,Kolkata,700135

The Mango House, Alibag
The Mango House, Behind Babasaheb Nagre High School, Off Alibaug Revas Road, Awas, Mumbai – 402201,Alibag,402208
The Mango House, Behind Babasaheb Nagre High School, Off Alibaug Revas Road, Awas, Mumbai – 402201,Alibag,402208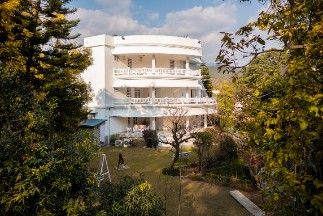 W567, Dehradun
W 567, Supply Road, Sinola, Dehradun, Uttarakhand, India - 248003 ,Dehradun, 734203
W 567, Supply Road, Sinola, Dehradun, Uttarakhand, India - 248003 ,Dehradun, 734203
Sherly's Ente Kumbalanghi, Kochi
Sherlys Ente Kumbalanghi, 14/42B, Mahatma Gandhi Road, Kumbalanghi P.O., Cochin-682007 ,Kochi,682007
Sherlys Ente Kumbalanghi, 14/42B, Mahatma Gandhi Road, Kumbalanghi P.O., Cochin-682007 ,Kochi,682007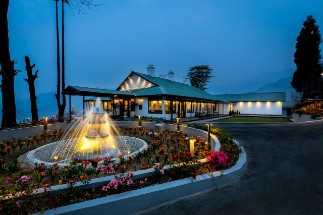 Puttabong Cottage, Darjeeling
Puttabong Tea Estate, P.O. North Point, Dist. Darjeeling - 734104, West Bengal, Darjeeling,Darjeeling, 734203
Puttabong Tea Estate, P.O. North Point, Dist. Darjeeling - 734104, West Bengal, Darjeeling,Darjeeling, 734203

White House, Lonavala
Tata Power Walvan White House, Varsoli Village, Lonavala, Maharashtra 410405,Lonavala,410405
Tata Power Walvan White House, Varsoli Village, Lonavala, Maharashtra 410405,Lonavala,410405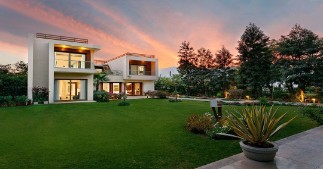 49 Golf Villa
NH 8, Sector 80 Manesar, Gurugram 110051,Gurugram,110051
NH 8, Sector 80 Manesar, Gurugram 110051,Gurugram,110051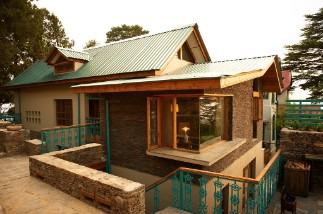 Ballyhack Cottage, Shimla
Ballyhack Cottage, Sidhowal Lodge Estate, beside Christ Church, the Ridge, Shimla 171001,Shimla,171001
Ballyhack Cottage, Sidhowal Lodge Estate, beside Christ Church, the Ridge, Shimla 171001,Shimla,171001

Casa Kenzo, Kashid
204, Kashid Shop, Murad, Raigad, Kashid - 402401,Kashid,402401
204, Kashid Shop, Murad, Raigad, Kashid - 402401,Kashid,402401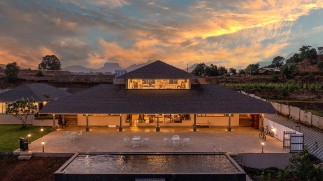 Neeralaya, Nashik
Neeralaya, Gat No. 84, Mauje Dapure, Trimbakeshwar Ghoti road, Trimbakeshwar, Nashik-422402 ,Nashik,422402
Neeralaya, Gat No. 84, Mauje Dapure, Trimbakeshwar Ghoti road, Trimbakeshwar, Nashik-422402 ,Nashik,422402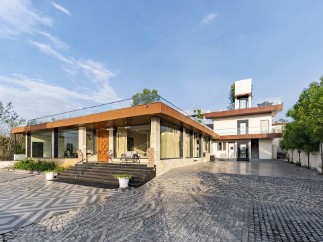 Talia Costa, Udaipur
Talia Costa, Rani Road, Near Fateh Sagar Lake, Udaipur, Rajasthan , 313001,Udaipur,313001
Talia Costa, Rani Road, Near Fateh Sagar Lake, Udaipur, Rajasthan , 313001,Udaipur,313001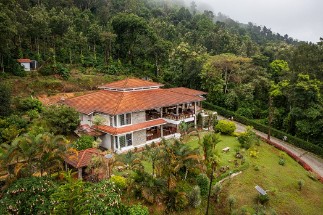 Arcadia, Coorg
Coffee Trails Adjacent to Coorg Dental College Maggula Village Virajpet- 571 218 Coorg, Karnataka,Coorg,571 218
Coffee Trails Adjacent to Coorg Dental College Maggula Village Virajpet- 571 218 Coorg, Karnataka,Coorg,571 218
Acqua Villa, Chandigarh
Village Karoran, Tehsil Kharar, District SAS Nagar-160103,Chandigarh,160103
Village Karoran, Tehsil Kharar, District SAS Nagar-160103,Chandigarh,160103
Acacia Villa, Chandigarh
Village Karoran, Tehsil Kharar, District SAS Nagar-160103 ,Chandigarh,160103
Village Karoran, Tehsil Kharar, District SAS Nagar-160103 ,Chandigarh,160103
 Dulwich Park View, Panchgani
Dulwich Parkview, Plot no: 545/3, opposite Pramaount Society, Panchgani-Mahabaleshwar Road, Panchgani - 412805,Panchgani,402208
Dulwich Parkview, Plot no: 545/3, opposite Pramaount Society, Panchgani-Mahabaleshwar Road, Panchgani - 412805,Panchgani,402208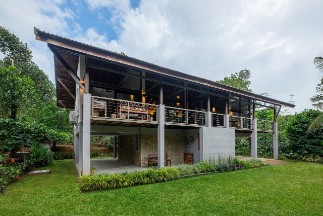 The Old Cattle Shed, Wayanad
Mandakamoola Estate, Kalpetta – Mananthavady Road, Near Kaniyambetta Village Office, Kaniyambetta, Wayanad, Kerala 673121,Wayanad,571201
Mandakamoola Estate, Kalpetta – Mananthavady Road, Near Kaniyambetta Village Office, Kaniyambetta, Wayanad, Kerala 673121,Wayanad,571201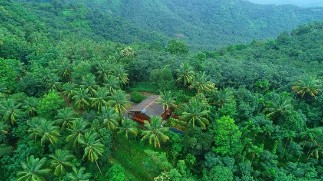 Heliconia Villa, Wayanad
OEC Green Developers LLP, 26th Mile Periamala Churathod Road, Thalayad, Kerala - 676574,Wayanad,676574
OEC Green Developers LLP, 26th Mile Periamala Churathod Road, Thalayad, Kerala - 676574,Wayanad,676574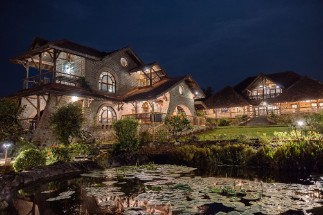 L'Attitude by the Lake, Kamshet
Pan, Gut 123, Falne, Maval, VadgaonMaharashtra- 412106,Kamshet,410405
Pan, Gut 123, Falne, Maval, VadgaonMaharashtra- 412106,Kamshet,410405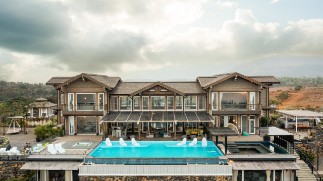 Chalet 1228 - Kusur, Kamshet
Chalet 1228 S no 152/2 Kusur Village, Kanhe Phata Khandi road off Lonavala Pune Highway, Pune - 412106,Kamshet,412106
Chalet 1228 S no 152/2 Kusur Village, Kanhe Phata Khandi road off Lonavala Pune Highway, Pune - 412106,Kamshet,412106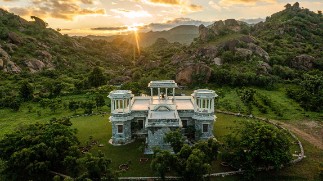 Abhay Manor – Ghanerao, Udaipur
Kaali Toonk, Muchaliya Mahavir Road, Ghanerao - 306704,Udaipur,306704
Kaali Toonk, Muchaliya Mahavir Road, Ghanerao - 306704,Udaipur,306704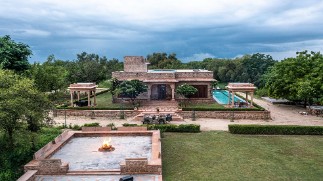 Abhay Villa – Bisalpur, Jodhpur
Abhay Villa, Paanch Bera Farm, Bisalpur, Jodhpur - 342027,Jodhpur,342027
Abhay Villa, Paanch Bera Farm, Bisalpur, Jodhpur - 342027,Jodhpur,342027
SHOW MORE