List
Map
SeleQtions Hotels in New Delhi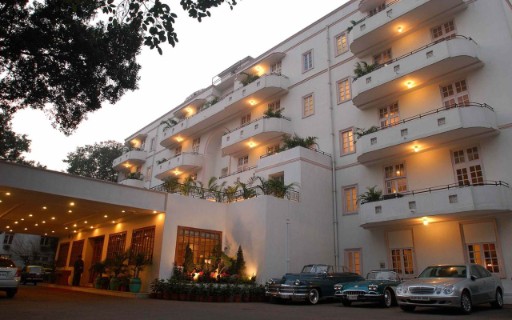 Ambassador, New Delhi-IHCL SeleQtions
Heritage Hotel Built in 1947
Located in Delhi's Shopping District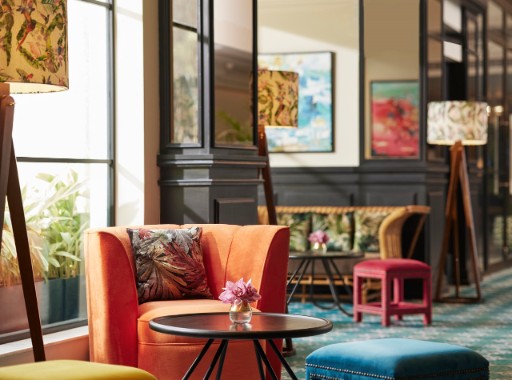 The Connaught, New Delhi - IHCL SeleQtions
37, Shaheed Bhagat Singh Marg, Shivaji Stadium, Connaught Place, New Delhi
37, Shaheed Bhagat Singh Marg, Shivaji Stadium, Connaught Place, New Delhi
Nestled in the heart of Lutyens' Delhi, The Connaught presents contemporary luxe blended with the art deco charm of Connaught Place. Experience the Capital's finest in hospitality, dining & living.
Situated in the heart of the city
Adjoining the Shivaji Hockey Stadium
LEED v4.1 BD+C GOLD certified
LEED v4.1 BD+C GOLD certified
All-day diner & Art Deco bar
Taj Hotels in New Delhi
Vivanta Hotels in New Delhi
Ginger Hotels in New Delhi
About New Delhi
India's seat of power saw many rulers, like the Lodis, Mughals and the British, all of whom left their legacies in the form of art and architecture throughout the capital. Colourful bazaars and historic landmarks sit side by side with quiet green spaces and charming neighbourhoods in New Delhi.
If SeleQtions stories were compiled into one book, it would be bestselling page turner. Hand-picked for its uniqueness, our hotels in Delhi have a compelling character, with a distinctive historical, geographical, cultural and artistic stamp. Our luxury hotel in Delhi - Ambassador, New Delhi - IHCL SeleQtions is a 20 minute drive from Indira Gandhi International Airport & our contemporary hotel in Delhi - The Connaught, New Delhi - IHCL SeleQtions is located in the prominent region of Connaught Place. The SeleQtions way of life highlights hyper-local travel, focusing on your passions. Plan a business trip, family vacation or honeymoon; our hotels in Delhi cater to your quirks and interests. Explore the unusual home-style Indian & International food or spend your day delved into local culture, when a SeleQtions story meets your own, great memories are crafted.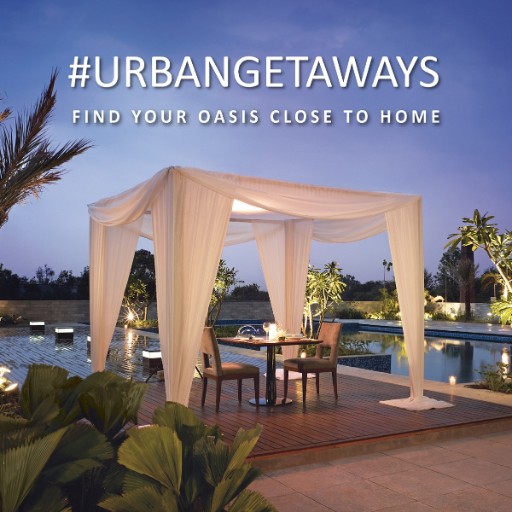 Urban Getaways
Breakfast, One Meal, Upgrade and more for a perfect staycation.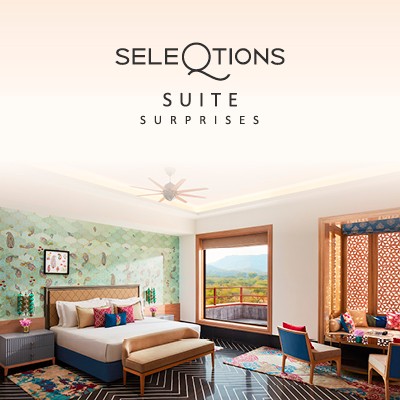 Suite Surprises
Exclusive benefits on Suites ranging from airport transfers, daily breakfast, Wi-Fi, and more.

Moments Of Joy
Valid for bookings made from 4th Dec 2023 to 7th Jan 2024 for stays till 31st Mar 2024.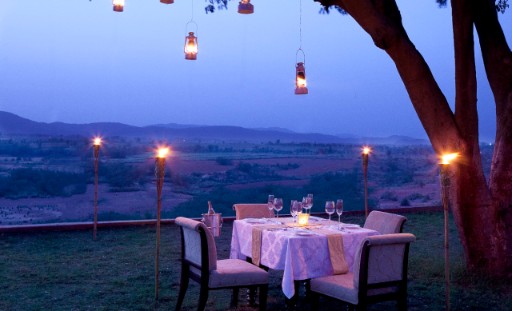 SeleQtions All Inclusive Offer
All Inclusive special for an unforgettable stay.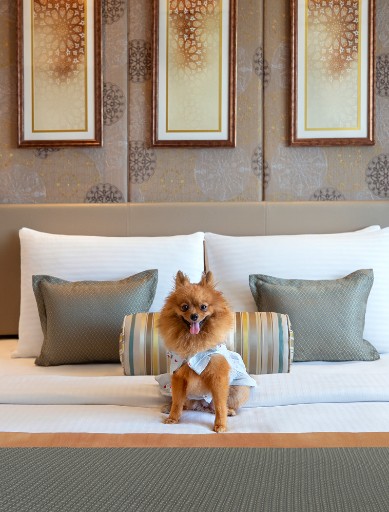 Pawcations
Bring your pet along for a pawfect vacation with in-room amenities for you and your furry baby. (Pet Policy*)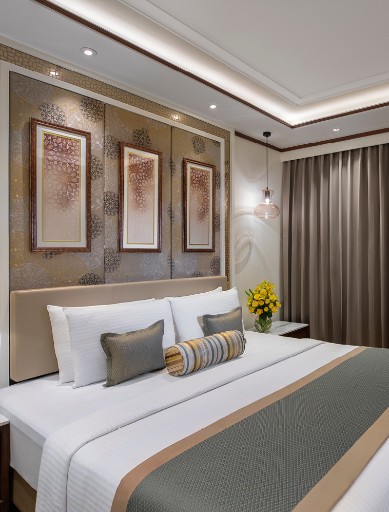 Member Exclusive Offer
Exclusive savings for our members.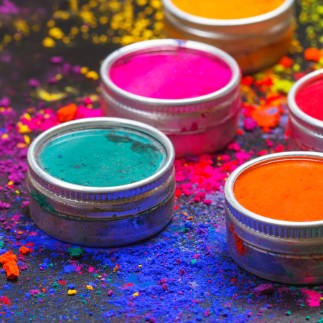 Spirituality Tour
Traverse the path to spirituality through key monuments of faiths that define the spirit of Delhi. 
Spirituality Tour
If there's a melting pot of spiritual paths and faiths, it's Delhi.  
 
Imposing temples, pristine churches, grand gurudwaras, and majestic mosques, all have made Delhi their home. 
 
The most revered Sri Bangla Sahib Gurudwara, Sacred Heart Cathedral, Hanuman Mandir, and Jama Masjid are all to entrance your mind, heart, and soul.  
INR 3500++ (Guide Charges)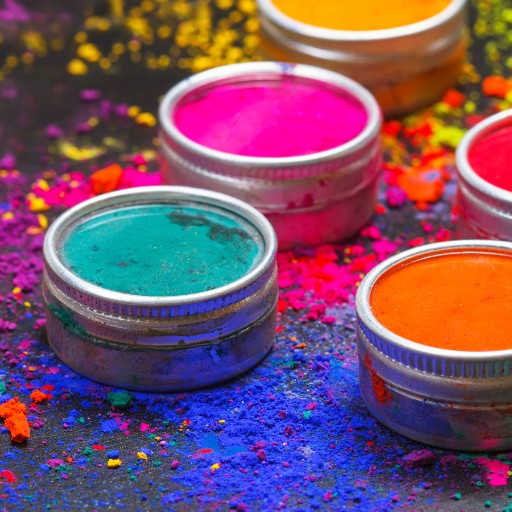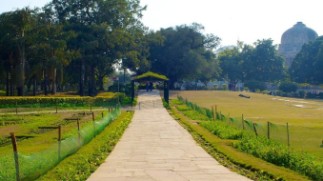 Outdoor Seasonal Experiences
What a joy it is to go outdoors and live!
Outdoor Seasonal Experiences
Delhi's outdoor experiences are simply surreal.  
 
Based on the seasons, there are quite a few experiences which you can cherish, such as – warm afternoon picnics during winters at India Gate or Sunder Nursery and visits to Mughal Garden in February to March.  
 
Take the heritage tour or explore the Golden Triangle of Delhi, Jaipur, and Agra.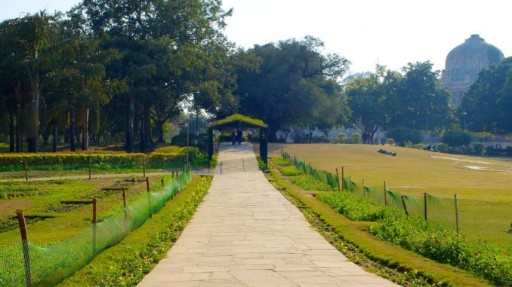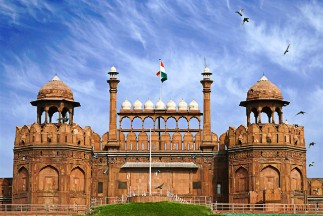 The Central Delhi Cycle Tour
A relaxing ride across Delhi's glorious monuments.
The Central Delhi Cycle Tour
A stay at The Connaught comes with its own privileges, like easy access to landmarks like Chandni Chowk Market, Old Delhi Railway Station, along with bustling back alleys.  
 
Hop onto your bicycle & join your guide for an early morning tour to these monuments and experience the city's glory on a relaxing ride.
INR 4000++ per person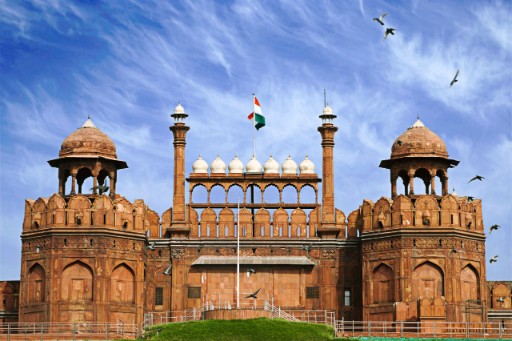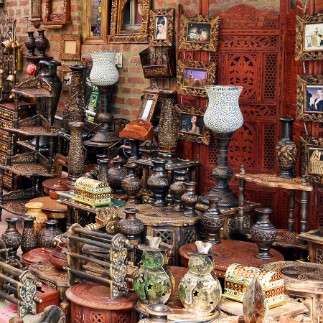 Add To Cart
Shopping is a therapy in itself, and there's no better place for it than Delhi. 
Add To Cart
Some of the best markets in India, selling a large and diverse array of items including handicrafts from all over the country create a vivid atmosphere of Delhi Markets. 
 
Quench your shopping pangs at Janpath Market, Shankar Market, Paharganj, Chandni Chowk, Sundar Nagar, Sarojini Nagar, Meena Bazaar, and Dilli Haat for as long as you like. 
#BARGAINISAMUST
INR 3500++ (Guide Charges)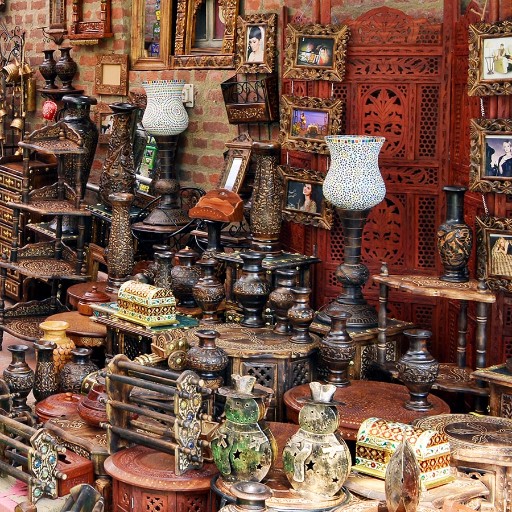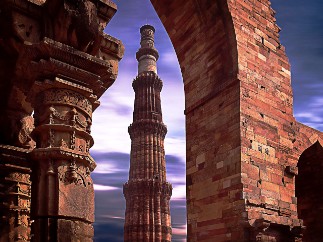 Lights, Camera, Action!!
Memories are the time that stays alive. 

 
Make yours in Delhi.   
Lights, Camera, Action!!
Memories are the treasure that stays with us forever.  
 
Let us take you to the most picturesque parts of Delhi on a Tuk Tuk for a photoshoot.  
 
Capture your time in the city, create all your special "Instagrammable" moments around Connaught Place, Rashtrapati Bhavan, Parliament House, India Gate and share them with those you love.
INR 6000++ (2Pax)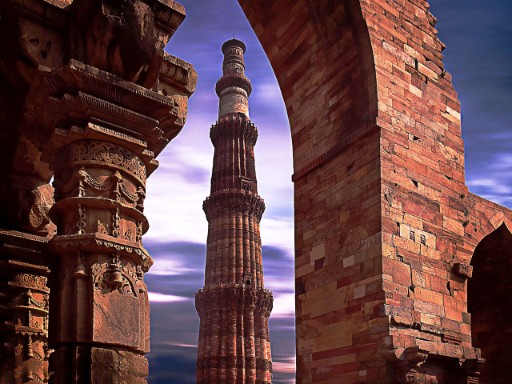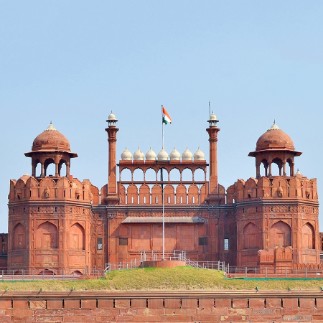 Discovering Delhi From Dawn to Dusk
Especially curated for the guests who would love to explore all of what Delhi has to offer and yet have little time on their hands. A day from dawn to dusk, to cherish for a lifetime. 
Discovering Delhi From Dawn to Dusk
Explore, and discover the experiences that are unique to Delhi – be it the Matha Teko at Gurudwara, street shopping in the lanes of Janpath, or a picnic at the sprawling gardens of India gate.  
 
This tour ensures an action-packed adventure, so you don't miss out on the nuances of Delhi's culture.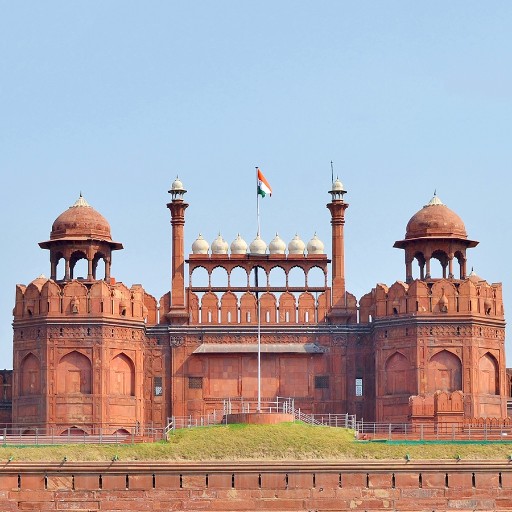 Bustling Connaught Place
Explore the world that is Connaught Place. 
Bustling Connaught Place
Connaught Place is where all of Delhi comes to relish.  
 
It houses shiny store fronts with stationery stores and street shops. 
 
Connaught Place fuses Delhi's old -world charm with modern vibes like nowhere else. 
 
This is the place where you would not mind losing yourself for an entire day.
INR 3500++ (Guide Charges)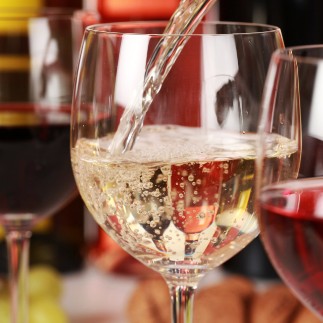 Raise A Toast To Romance
Romance is the expression of love. It becomes even more beautiful when there's a perfect dinner to bring companions together.      

Raise A Toast To Romance
Treat the special someone in your life with an unforgettably romantic dinner under the starry night sky at the poolside of The Connaught.  
 
Experience a specially curated menu prepared just the way you like by our in-house chefs along with a personal butler service, for an evening of the privilege called love.  
INR 15000++ onwards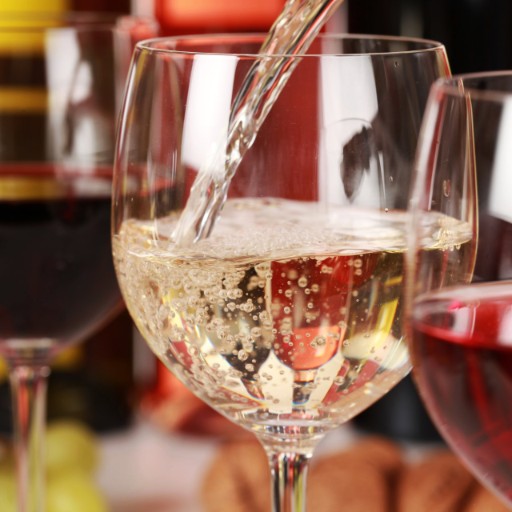 Indoor Seasonal Experiences
Food & Festivals, our celebrations never stop. 
Indoor Seasonal Experiences
From the local cuisines of Delhi, come the tantalizing flavours that trigger not only the taste buds but feelings of happiness as well. Dig in to Tikkis, Aloo Chaat, Tandoori delicacies, or cater to your sweet tooth with hot Gulab Jamuns, Gajar Halwa, and Jalebis.
To us, festivals are an expression of Indian soul. We at The Connaught celebrate some of India's most popular festivals with love and fervour in an absolute SeleQtions way - Holi, Diwali, Christmas, Eid, Navroz, and the list goes on.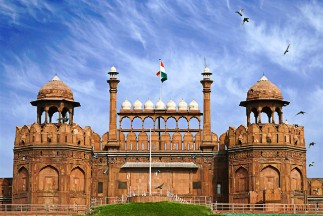 Heritage Walk
Walk down the memory lane of Delhi and immerse yourself in the beauty of eras gone by.   
Heritage Walk
Over thousands of years, Delhi has seen dynasties come and go.
Emperors built structures that have stood the tests of time.  
 
Discover these timeless monuments and we promise that you'll be amazed by the sheer beauty of their grandeur. 
INR 3500++ (Guide Charges)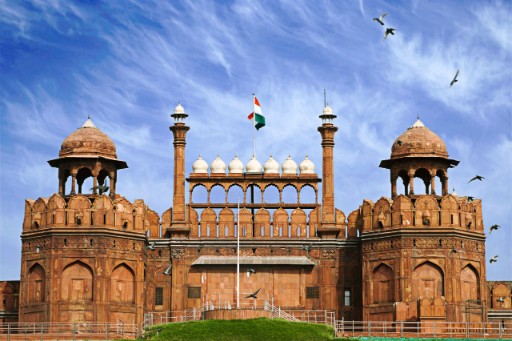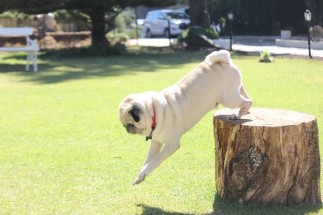 Pet Parties
Unconventional activities for your unconditional friendships. 
Pet Parties
At The Connaught, we take pleasure in creating the perfect extravaganza for you and your pet companion.  
 
Tonnes of fun and games for an unconditional bond. 
INR 1000++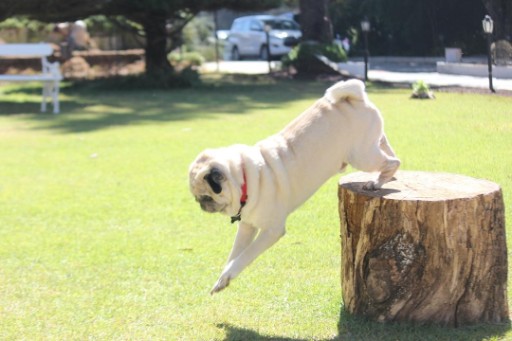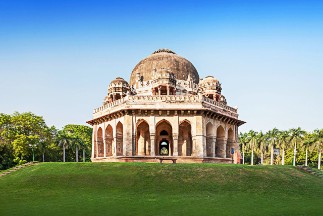 Delhi Lush Greens
Nurture yourself in the lap of Delhi's nature hotspots.  
Delhi Lush Greens
It's a misconception that cities are concrete jungles. We know Delhi isn't one. 
 
Celebrate and enjoy Delhi's lush greens by being out in the open.  
 
For years, the locals as well as the travellers have been going for afternoon picnics at India Gate & Sunder Nursery. 
 
A much sought-after relaxation in the lap of nature awaits you.  
INR 2000++ onwards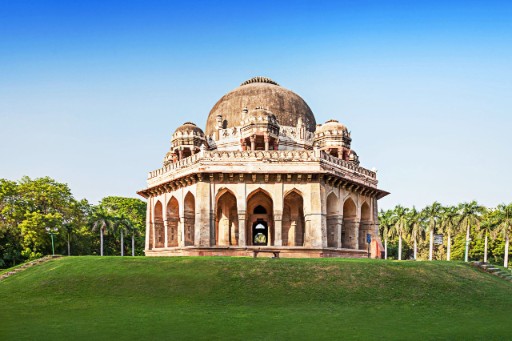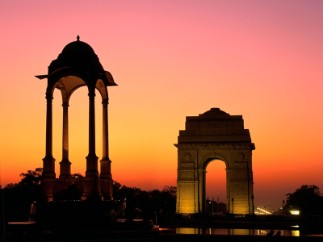 Delhi @ Dawn
Start your mornings exactly how they must – with calm and relaxation. 
Delhi @ Dawn
At The Connaught, we believe that every morning should be as relaxing as a Sunday morning.  
 
Which is why, we help you reach a deep sense of mental and physical calm and relaxation using Yoga Postures, Breathing Techniques, and Chanting at hotel's magnificent terrace followed by a wisely curated "Delhi Style" breakfast at the coffee shop.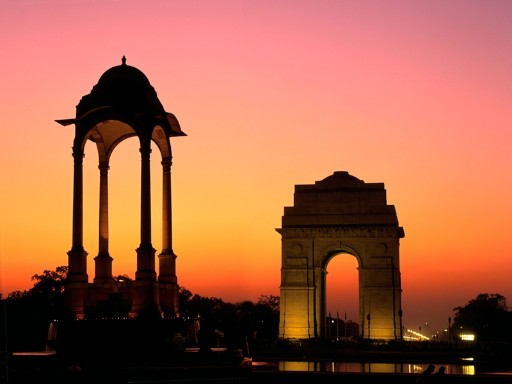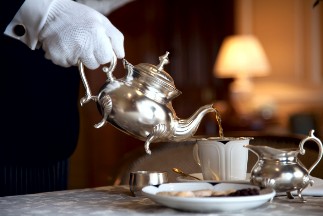 The Connaught High Street Tea
The perfect companions for a relaxed afternoon or balmy evening – a warm cup of tea or coffee.  
The Connaught High Street Tea
The sublime beauty of afternoons and evenings is accentuated with Tea and coffee.  
 
Indulge yourself with some Delhi style snacks and a soothing cup of tea or coffee to bring the pleasures that we all long for. 
 
INR 650++ (Non-Resident)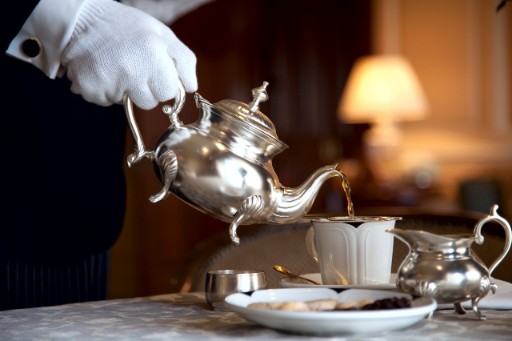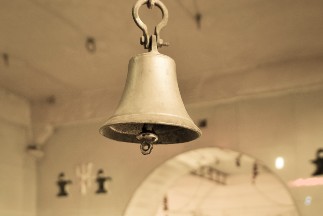 The Temple Run
A home to people from all cultures and ethnicities, Delhi is also known for some of its places of faith that attract seekers from around the world. This tour is bound to bring you closer to yourself. 
The Temple Run
From Gurudwara Bangla Sahib to Hanuman Temple, and from Jama Masjid to Sacred Heart Cathedral Church, this tour covers various shrines and places of faiths to show you the beauty in the diverse cultures that Delhi is home to.  
 
A perfect retreat that that brings the seeker in you closer to yourself.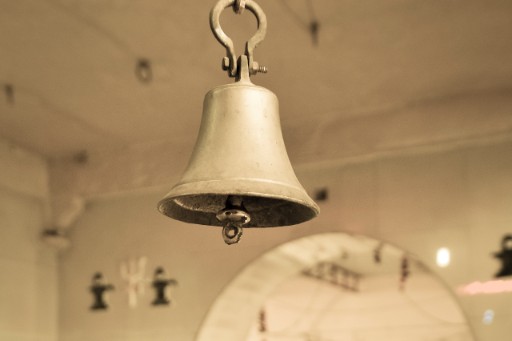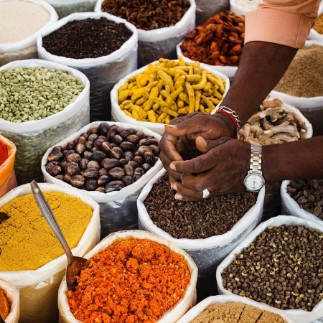 Spice Talk
Spicy conversations about native Indian spices and herbs. 
Spice Talk
Spice up your day with secrets of herbs and spices that are original to Indian subcontinent.  
 
Enjoy a connoisseur's guide to our native spices and learn about their medicinal properties, right here at The Connaught. 
 
INR 450++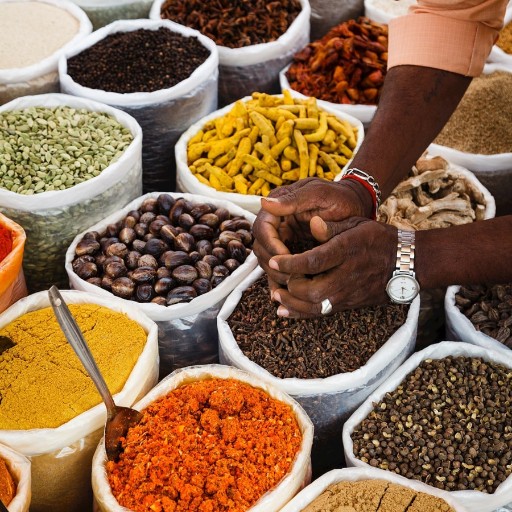 Sundowners @ The Connaught
Indulge yourself in evenings that are made magical with exotic cocktails and scrumptious meals. 
Sundowners @ The Connaught
There's a certain charm to the evenings at The Hub at The Connaught. 
 
Enjoy the perfect conclusion to your day with our handpicked selection of cocktails with scrumptious food served fresh from the BBQ grills, pre-marinated seafood, meats, vegetables, and cheeses that are available seasonally, at the poolside.  
 
Serving Delhi's hot favourite items, Kebabs and Tikkas along with some lively music is a perfect serving to accompany the tales of the day.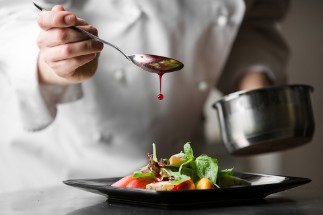 Master Chef/Jr. Chef
Art engages the soul and at The Connaught, we engage your senses as well. 
Master Chef/Jr. Chef
Embark on a personalized journey around Indian cuisine and unravel the complex blends of ingredients and spices, while learning how to create authentic flavours, aromas, and tastes. Under the masterful guidance of our friendly chefs, a fun, and hands-on cookie making session awaits our young guests as well. 
INR 1100++/INR 950++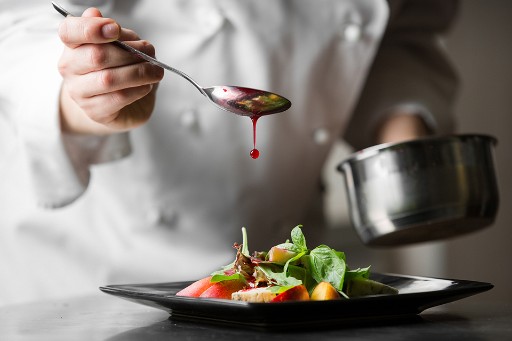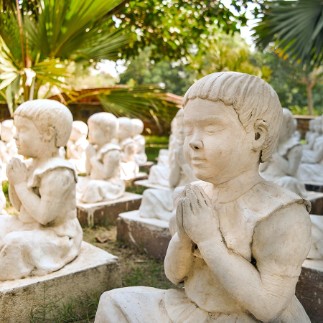 All Season Experience
When in Delhi, cherish like a Delhiite - all seasonal delights. 
All Season Experience
Indian subcontinent has 5 distinct seasons - Spring, Summer, Rains, Autumn, and Winter. 
 
Fortunately, Delhi sees them all.  
 
We at The Connaught offer you bespoke experiences to feel exactly like Delhiites do.  
 
Cherish them while we take you through this extraordinarily assortment of experiences.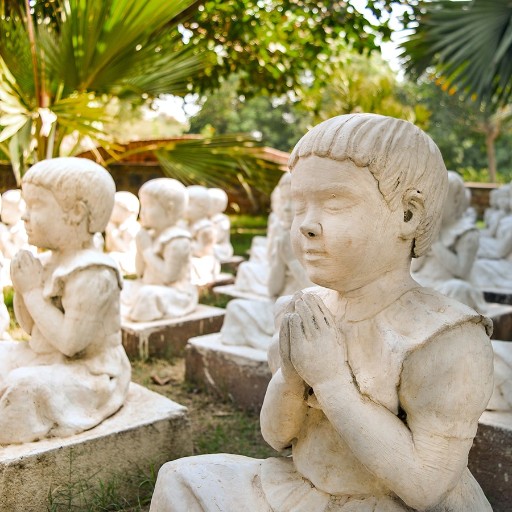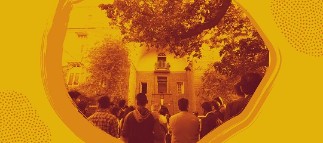 Heritage Walks
Choice of a curated and personalized Heritage Walks for an Hour . This would be organized through Sahapedia . A walk through Lutyens Delhi, Exploring India Early Mogul history, trailing through Lodhi Gardens etc.
Heritage Walks
The hotel arranges for guided tours of Lutyens, its magnificent neighbourhood with iconic broad roads, gardens and museums. There are also tours to explore the Delhi Metro Rail system which is adjacent to the hotel. Our 'Metro Concierge' provides personalized services to guests, including purchase of passes, shopping assistance, sightseeing stops and more. The themed walks are a wonderful window to the culture, history and heritage of Delhi.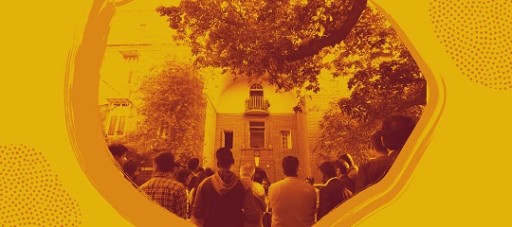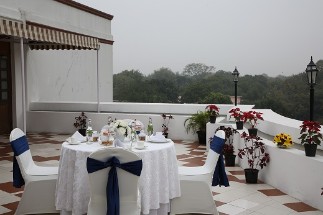 High Tea on the Terrace
Enjoy a scrumptious high tea overlooking Lutyens' Delhi from our very own scenic terraces. Bruschetta's, vol-e-vonts, finger sandwiches and tea cakes aplenty along with tea and coffee.
High Tea on the Terrace
Life the charmed Delhi life with this refined custom offered at the Ambassador. Daily afternoon tea is a celebration of all that's sophisticated, relaxed and reminiscent of another era. The hotel terrace offers a panoramic view of the architecturally-rich neighbourhood Lutyens, creating an atmosphere that preps you for great conversations on balmy afternoons. The tea menu is extensive, paired with an equally enticing spread of bruschetta, vol-au-vents, finger sandwiches and traditional British tea cake.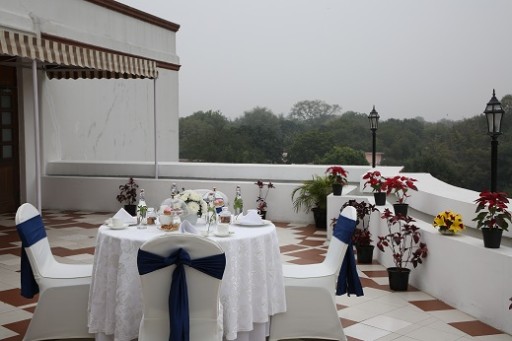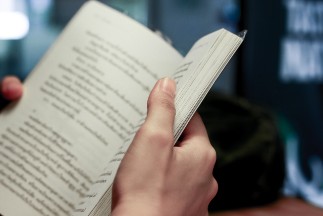 Ambassador Book Club
The multifaceted legacy of Lutyens has a strong literary bent. Renowned authors and artists have lived and worked in close proximity to the Ambassador, including the late journalist, historian, and raconteur Khushwant Singh. Our Book Club celebrates this literary inheritance with weekly meet-ups in the hotel, where guests discuss authors, new/classic books, art, and culture. A vintage gem in the digital ear, the club is scripted to delight bookworms of all ages.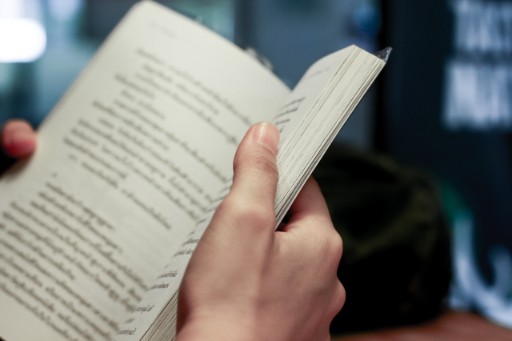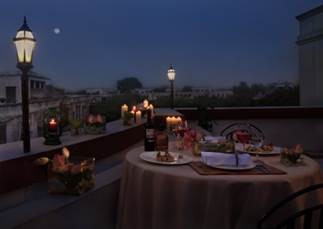 Dining under the Stars
Candle Light dinner serving four types of menu options along with soft instrumental music
Dining under the Stars
A stay at Ambassador is incomplete without immersing yourself in the sprawling, stately neighbourhood with its generous green cover. Our chefs at Yellow Brick Road offer a customized four-course champagne meal, served on the terrace. This location allows for privacy as well as expansive feel of being in Lutyens. Choose options from the multi-cuisine restaurant's Taster's menu, spanning Indian, Continental and Mediterranean dishes. Paired with the finest wines, this romantic experience is a must on your New Delhi checklist.