List
Map
SeleQtions Hotels in Goa

Cidade de Goa-IHCL SeleQtions
Vainguinim Beach, Goa
Vainguinim Beach, Goa
27 km from Goa International Airport
A few minutes from Panjim, past verdant paths, and on Vainguinim beach, await intimate alcoves, overhanging balcaos, historic murals, a backyard beach, and the friendliest staff. Simply, Goa in a resort.
10 minutes from the capital city of Panjim
Designed by world-renowned architect Charles Correa
2 adult swimming pools and 1 kids pool
Located on Vainguinim beach

The Yellow House, Anjuna – IHCL SeleQtions
Vibrant, Modern & Lively Rooms
1 All Day Dining & Bakery and 1 Cocktail Bar
Views of The Anjuna Forest & Paddy Fields
Taj Hotels in Goa
Vivanta Hotels in Goa
amã Stays & Trails in Goa
Ginger Hotels in Goa
About Goa
Soft sands, shimmering waters and swaying palms: that is Goa for most people. But there's more to discover in this tiny yet shining slice of India. Its Colonial past has left it with glorious architecture, and has given its food and culture a distinctive flavour. The spirit of susegaad is all its own and IHCL made the first luxury foray into the Sunshine state in the 1970s.
If SeleQtions stories were compiled into one book, it would be bestselling page turner. Hand-picked for its uniqueness, our resort in Goa has a compelling character, with a distinctive historical, geographical, cultural and artistic stamp. Our luxury beach resort in Goa, Cidade de Goa- IHCL SeleQtions is a 10 minute drive from the capital city of Panaji close to the shore of Vainguinim beach. The SeleQtions way of life highlights hyper-local travel, focusing on your passions. Plan a business trip, family vacation or honeymoon; our resort in North Goa caters to your quirks and interests. Explore the unusual home-style Goan food or spend your day delved into local culture, when a SeleQtions story meets your own, great memories are crafted.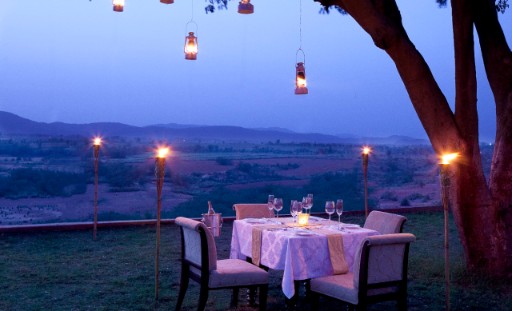 SeleQtions All Inclusive Offer
All Inclusive special for an unforgettable stay.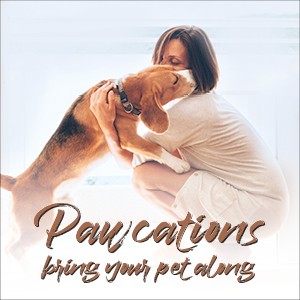 Pawcations
Bring your pet along for a pawfect vacation with in-room amenities for you and your furry baby.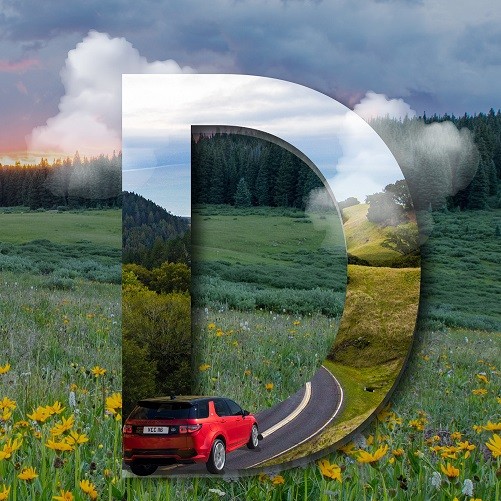 4D Offer
All meals included for a 4D travel experience.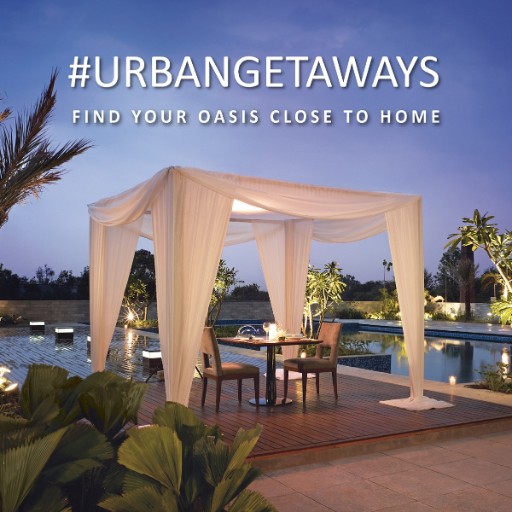 Urban Getaways
Breakfast, One Meal, Upgrade and more for a perfect staycation.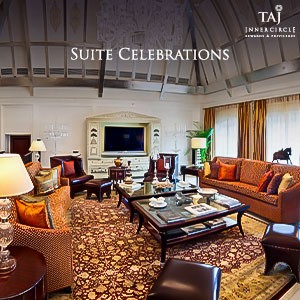 Suite Celebrations
Enjoy luxurious stays at spectacular suites, at our authentic palaces, idyllic resorts and urban retreats, with exclusive savings & benefits on Suite bookings.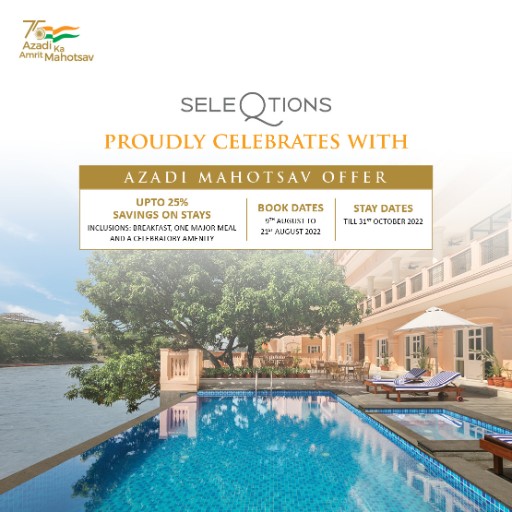 Azadi Mahotsav Offer
Join us celebrating India@75 and enjoy up to 25% savings on your stay and indulge in precious moments with your family & friends with our Living Palaces, Idyllic Resorts and City Landmarks.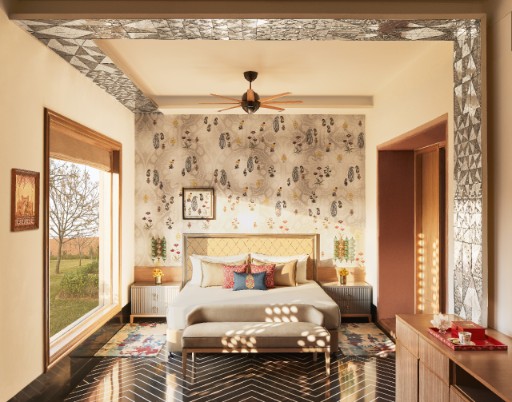 Member Exclusive Offer
Exclusive savings for our members.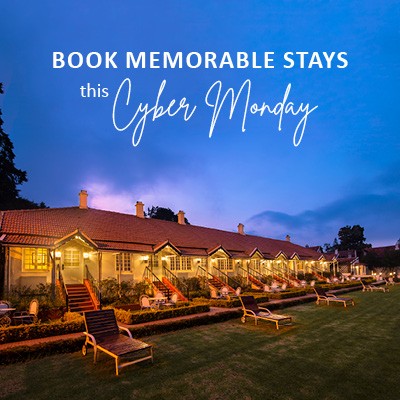 Cyber Monday Offer
Book your next stay at our treasured destinations at unbelievable savings.
Validity 24 Nov 2022-29 Nov 2022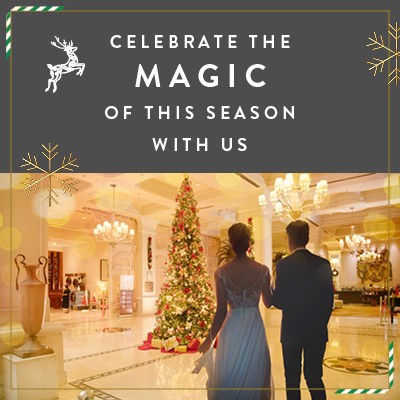 Season's Offer
Enjoy the holidays in the signature splendour and warmth of our hotels.
Validity 03 Dec 2022-08 Jan 2023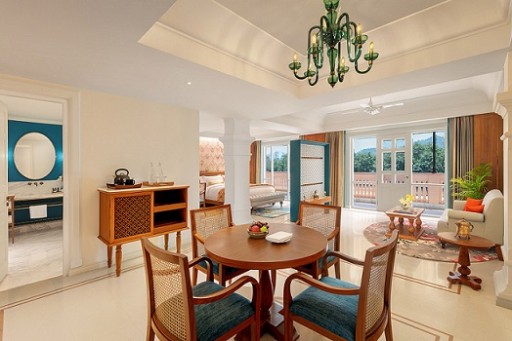 Suite Surprises
Exclusive benefits on Suites ranging from airport transfers, daily breakfast, Wi-Fi, and more.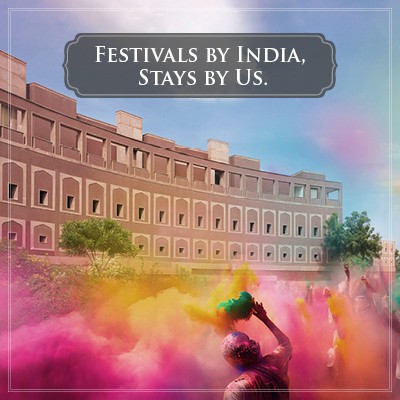 Festive Offer
Rate includes breakfast, one meal, celebratory in-room amenity, and a 20% discount on Food & Soft Beverages.
Validity 03 Mar 2023-17 Mar 2023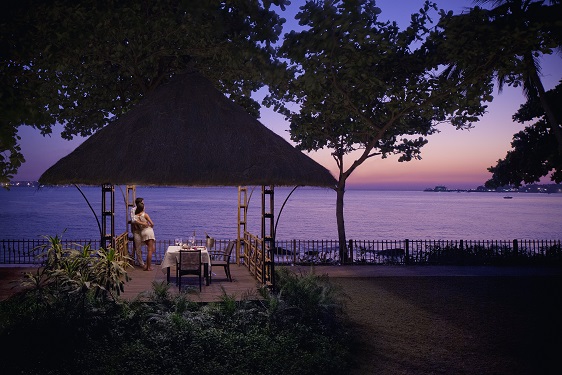 Private Dining
Make your stay extra-special with a private dining experience at the beach, a garden, or the terrace. Available only on request.
Private Dining
We have Café Azul, Laranja, Barbeque, and the unparalleled Alfama, but if you want to make your stay extra-special, consider indulging in a private dining experience, catered to your taste, at your chosen location – the beach, our garden, or the terrace. After all, every moment deserves its own unique ambience, every memory - a unique moment. Available only on request.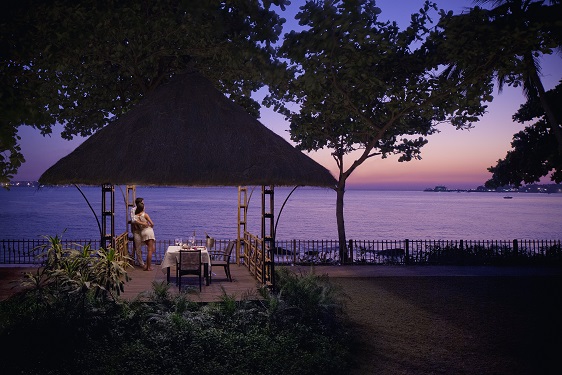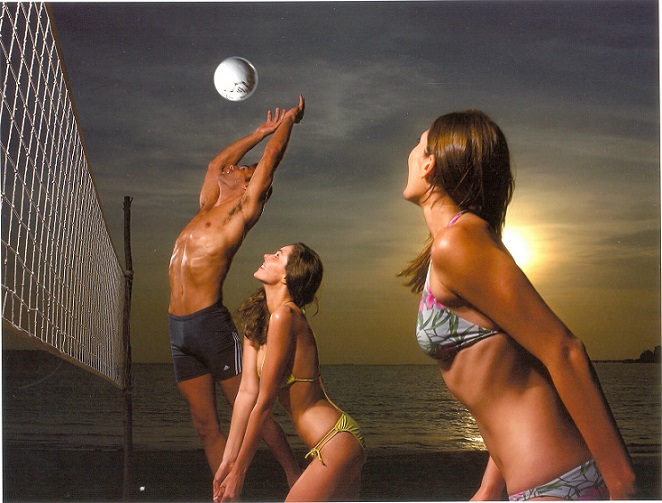 Outdoor Games
Volleyball, beach cricket, football, lawn tennis and giant chess – let your hair down with spirited matches on the beach or on the lawns.
Outdoor Games
Make the most of our vast backyard beach with spirited games of volleyball, beach cricket, and football, all great for team-building, making friends, and having fun. If you prefer manicured greens, head to our outdoor lawn tennis court. For the slightly more beach-happy, laidback individuals and children, we also have a game of giant chess right next to the beach!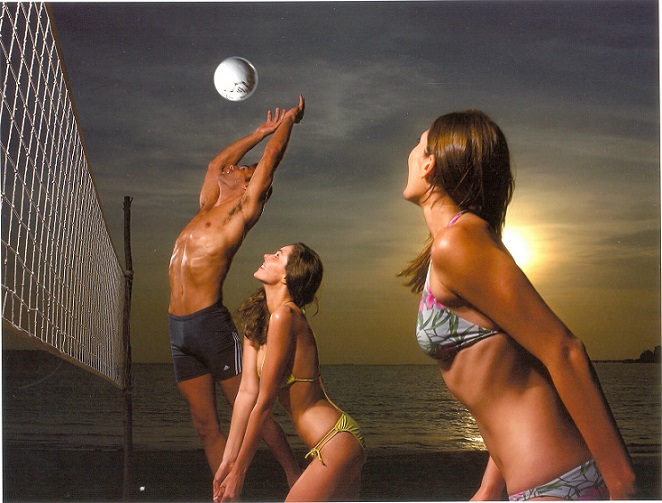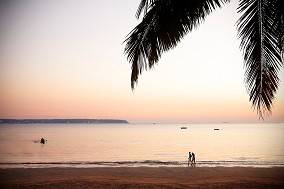 Palmistry
Curious about the present and the future? Make your way to our on-call palmist. By appointment only.
Palmistry
Palmistry is one of the older traditions of India and East Asia. Learn about the ever-changing lines that grace your palms and let our on-call palmist interpret them. Don't really put much stock in Palmistry? Try it for fun! By appointment only.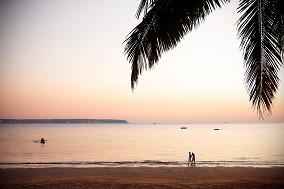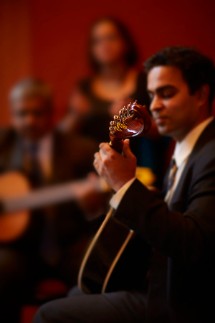 Noite de Fado
Fado, a Portuguese song, is a mellifluous haunting melody, evoking love, sorrow, jealousy, guilt, and satire which had its origins in the 19th century in the Alfama district
Noite de Fado
Revisit the stories of the past – tales that hold true even today. The Fado, a Portuguese song, is a mellifluous haunting melody, evoking love, sorrow, jealousy, guilt, and satire which had its origins in the 19th century in the Alfama district. At Alfama restaurant, The Fado Evening provides an unforgettable dining experience, playing host to Goa's famed soul-stirring, enthralling fadistas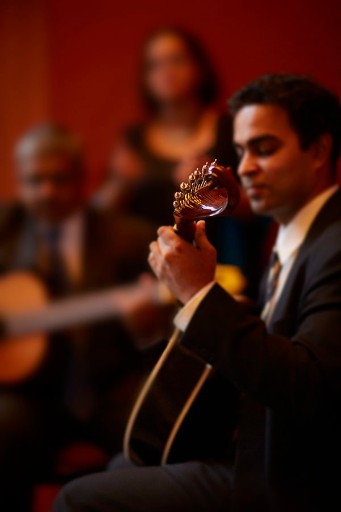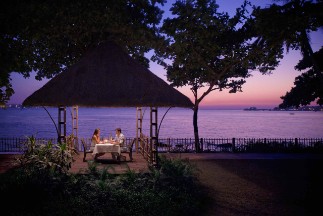 Sunset Point
Experience the vibrant colours of sunset from a green lawn and against a blue sea. All from the comfort of our resort. No hills to climb, no mountains to scale.
Sunset Point
Through verdurous lanes, over a rustic wooden bridge, and at the spot where Sunset Lawn is separated from the Arabian sea by a red fence lies Sunset Point. Experience the vibrant colours of a sunset as the sky changes from yellow to orange to red to purple, the colours being reflected in the darkening, glistening sea, interrupted by white waves.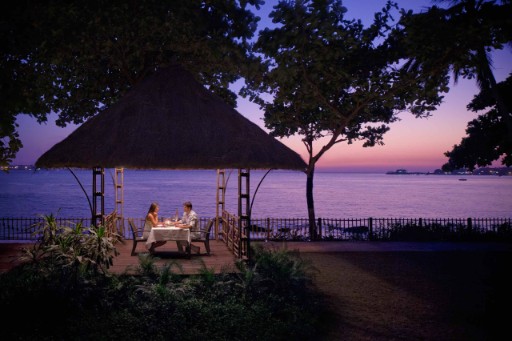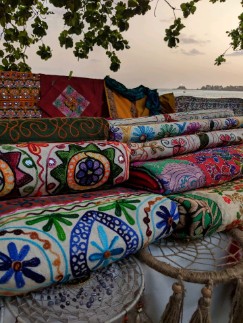 Mercado de Pulgas
Experience a local market where local traders lay out is stalls ranging from bohemian dresses and skirts, shoes, and bags to handicrafts, trinkets, leather accessories, among other things. 
Mercado de Pulgas
Experience a local market where local traders lay out is stalls ranging from bohemian dresses and skirts, shoes, and bags to handicrafts, trinkets, leather accessories, among other things. You can also shop for spices and accessories, all with a glass of beer or wine in your hand!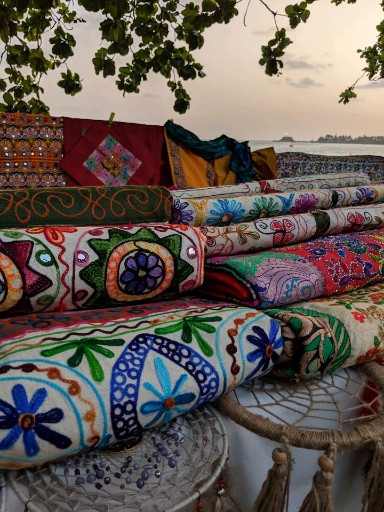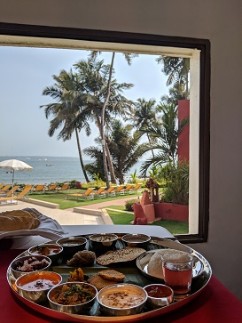 Saraswat Cooking
Experience the authentic cuisine of the Saraswat Brahmins who arrived in Goa at the turn of last millennium and settled along the rivers in Goa
Saraswat Cooking
Paddy, coconut and abundant fish in the rivers and groves of local fruit bearing trees and vegetable entered the diet which was evolved into Saraswat Cuisine, assimilating other influences as the interaction with Portuguese increased in mid nineteen century. Our chefs will take you through the fine nuances of the authentic Saraswat thali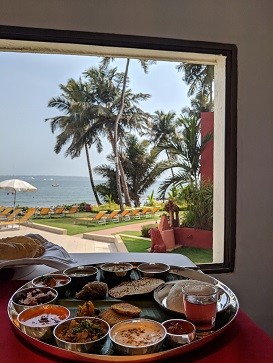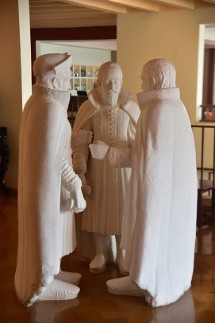 Heritage Walk
Enjoy a journey through Cidade, like a stroll through an old beautiful city. You move through the various layers, meet figures of history at the lobby like Vasco de Gama
Heritage Walk
Designed by Charles Correa, Cidade de Goa's award winning architecture is pleasantly provocative, evoking an old-world pageantry.  Its meandering hallways, interplaying elevated terraco, overhanging balcaos and cosy green nooks, transports you to an era where life was much slower, gentler and more indulgent. Cidade de Goa's murals by prized Bollywood film poster painters, depicting varied historical, mythical, and cinematographic images.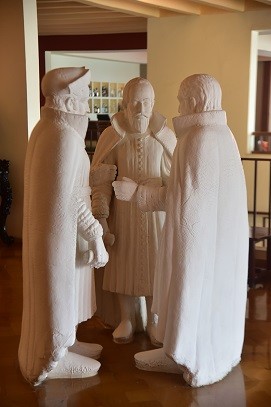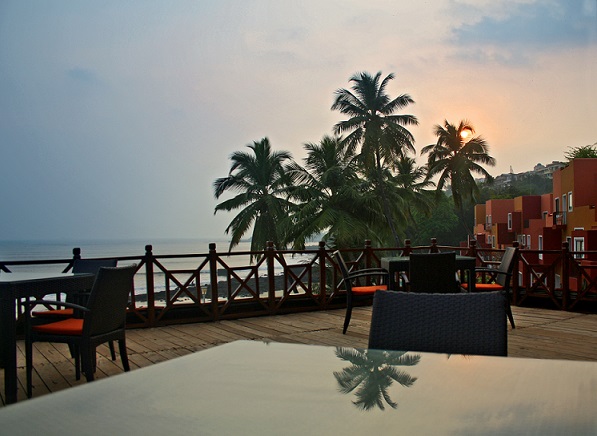 Taverna Deck Sunset
Experience the glory of the setting sun as it bathes Taverna's deck in orangish-yellow hues, the sky a blend of warm colours, the sea softly blanketed by a darkening orange.
Taverna Deck Sunset
Five minutes before sunset, make your way to the lobby bar, Taverna. As evening nears, the setting sun bathes the bar's wooden floor and chairs in orangish-yellow hues as you, nursing your sun-kissed drink, stare out into the glistening sea, now a dynamic dance of yellows and orange tones, interrupted only by the rhythmic whites of the waves.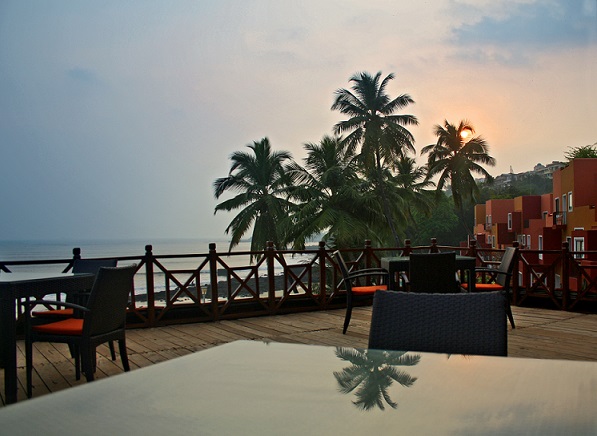 Water Sports
What is a beach without water sports? Choose from a jet-ski adventure, a fun aqua-zorbing experience, parasailing and more!
Water Sports
Make the most of the Arabian sea with a range of water sports. Embrace the speed of the jet ski or raft lazily on the mildly turbulent waters. Fly high with parasailing or tread closer to the earth with aqua-zorbing. If you're just looking to swim, you have two pools on one side and a vast sea on the other.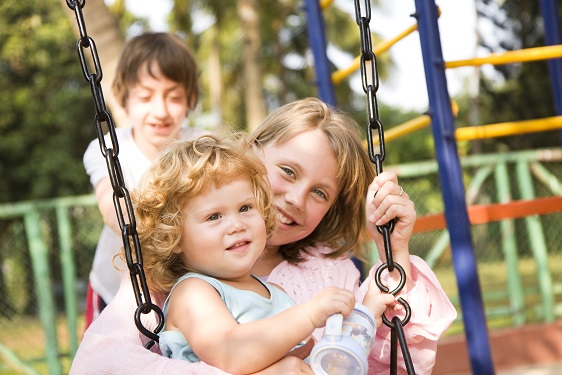 Kidade
Keep children engaged and happy at the Kidade Park, right next to the Poolside lawn, and the Kidade room, equipped with fun games, a crib, and books!
Kidade
Young ones can get active on the swings and slides of Kidade Park or relax in Kidade Room, next to the Spa and Fitness Centre. Equipped with a crib and a caretaker, it is full of toys and books. For the curious ones, we have a range of activities – from crafts to Lego bricks, to live entertainment, to archery.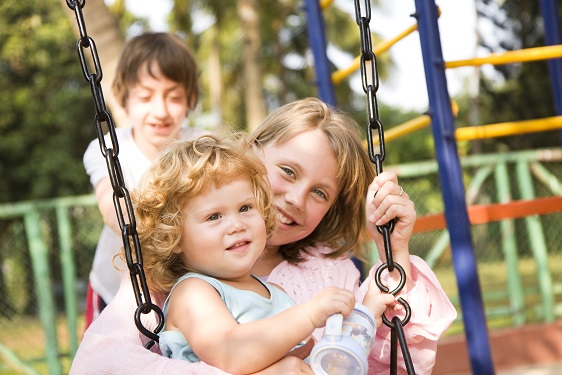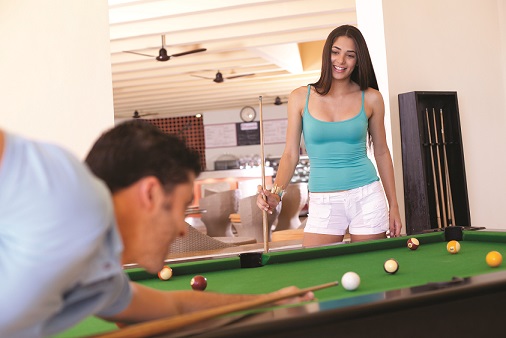 Indoor Activities
Table-tennis, pool, carrom PlayStation, WII, badminton, chess, Scrabble - choose from a range of indoor games and activities to exercise the body and challenge the mind.
Indoor Activities
If you're avoiding the sun, but craving activity, make your way to our indoor game room for a round of table-tennis, pool, or carrom. For gaming enthusiasts, we have PlayStation and WII, while those looking to exercise their minds can turn to chess, Scrabble and other boardgames. Badminton courts, while not entirely indoors, are sheltered, with minimal wind interference.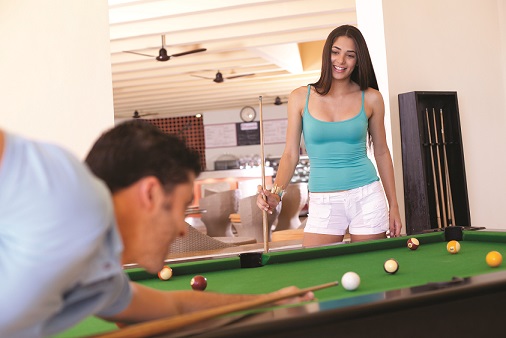 Private Dining
Indulging in moments of love and togetherness is a cherished part of any getaway, we take great pride in offering our guests a truly unforgettable experience. Rediscover the magic of love at the Yellow House with a candlelight, specially decorated private table set against the tranquil backdrop of the pool or in the serene al fresco area with warm, attentive service.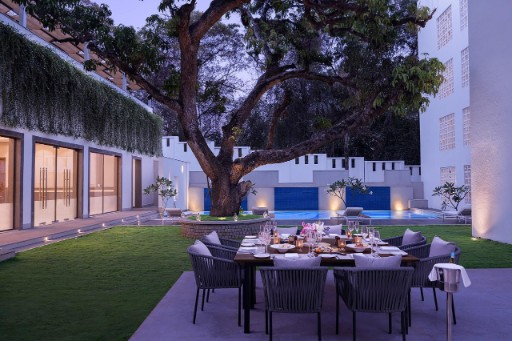 Say Cheers
Indulge in the art of mixology and embark on a journey of discovering flavours unique to Goa. Sip on handcrafted cocktails, meticulously crafted with locally sourced ingredients, and let the expert bartenders at The Yellow House take you on a tasteful adventure. Unwind and raise a toast to the good times at the classic chevron tiled bar with our unique cocktail tasting sessions.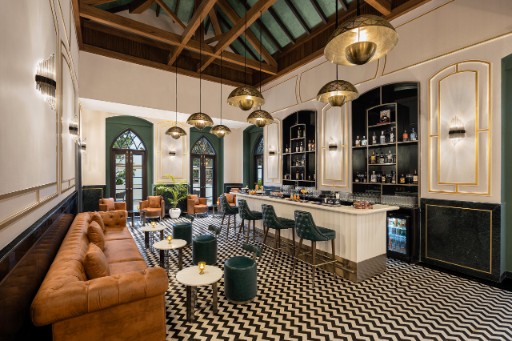 High Tea
The Signature High Tea at The Yellow House.
High Tea
Indulge in a refined and exquisite high tea experience at The Yellow House, where every bite and sip is a journey in itself. From delectable international delicacies to local sweets and savouries, high tea here is a charming journey best enjoyed with family and friends. Accompanied by a selection of the finest teas, this experience is an ode to the art of hospitality and the joy of savouring every moment.