List
Map
Taj Hotels in Jodhpur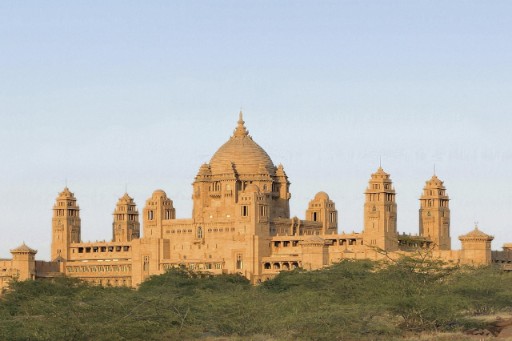 Umaid Bhawan Palace
Umaid Bhawan Palace
Umaid Bhawan Palace, Jodhpur
Umaid Bhawan Palace, Jodhpur
270.0km from Maharana Pratap International Airport
Perched on Chittar Hill, the highest point in Jodhpur the palace offers a panoramic view of the city beneath. Set amidst 26 acres of lush green gardens, this is one of the largest residencies in the world.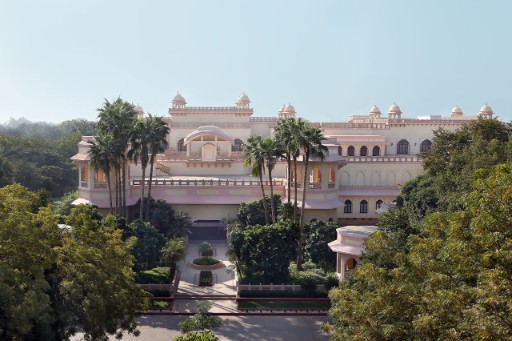 Taj Hari Mahal
Taj Hari Mahal
Taj Hari Mahal, 5th Residency Road, Jodhpur
Taj Hari Mahal, 5th Residency Road, Jodhpur
266.0km from Maharana Pratap Airport
A resort with top of the line luxurious amenities, Taj Hari Mahal pulls out all stops for an enchanting vacation in Jodhpur, India's exotic 'Blue City', the second largest in Rajasthan. Spread over six acres of landscaped lawns and manicured gardens, Taj Hari Mahal celebrates the grandeur of Rajput and Mughal architecture, from its arch-shaped swimming pool, beguiling frescoes, latticed windows and flower-strewn water fountains to miniature artwork and jewel-toned furnishings inside the plush suites. Gourmands are spoilt for choice at our restaurants which serve the most spectacular Chinese meals in the city, haute global cuisine and iconic local delicacies like dal baati and Jodhpuri maas, paired with world-class wines. Fitness enthusiasts can balance these indulges with workouts at our state-of-the-art fitness center, followed by a wellness treatment at the the Spa. Our concierge desk designs experiences that raise the curtain on the best of Jodhpur's illustrious sights and traditions; whether it's shopping trips to Sarafa and Kapraa bazaars, thrilling drives in the undulating sand dunes of the Great Indian (Thar) Desert, baajot-style bonfire dinners with live folk music or unique village safaris. The palace's contemporary meeting venues are ideal for business conferences as well as glamorous soirees, making us your premier choice for a rendezvous with Jodhpur.
24-Hour Multicuisine Restaurant
amã Stays & Trails in Jodhpur


Kothi Umednagar, Jodhpur
Kothi Umednagar, Jodhpur
Devi Bhawan, Defence Lab Road, Ratanada Area, Jodhpur, India-342001, Jodhpur
Devi Bhawan, Defence Lab Road, Ratanada Area, Jodhpur, India-342001, Jodhpur
Situated in the middle of the arid landscape of Rajasthan, Kothi Umednagar is a spacious four-bedroom bungalow built on a property that spans 40 acres. While the red sandstone façade and interiors give the bungalow a touch of heritage, the tastefully curated art deco chandeliers and furniture bring in the beauty of the victorian-era lifestyle. Beyond the carefully manicured lawns lies the vast expanse of uninhabited land that is home to the flora and fauna unique to the region. The quaint charm of the bungalow's rustic architecture combined with the heart-warming Rajasthani hospitality offered by our service team, makes for a memorable stay.
Situated in the middle of the arid landscape of Rajasthan
Red sandstone façade and interiors
About Jodhpur
The historic blue city of Jodhpur is a gateway to the seemingly endless Thar Desert. The impressive Mehrangarh Fort looms large over the bright blue homes, and is the crown jewel of the city's many architectural gems. Jodhpur also has terrific shopping options and delicious local foods.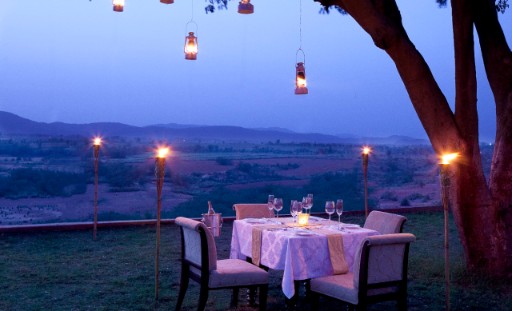 SeleQtions All Inclusive
All Inclusive special for an unforgettable stay.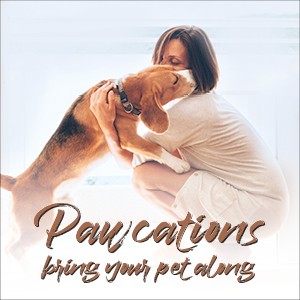 Pawcations – Bring Your Pet Along
Bring your pet along for a pawfect vacation with in-room amenities for you and your furry baby.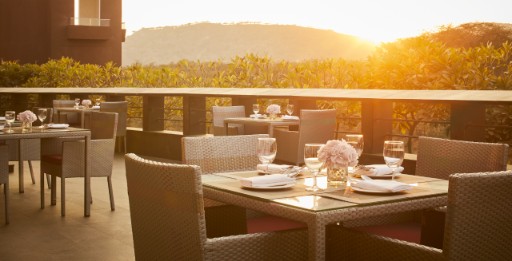 Discover SeleQtions
Discover SeleQtions, a hand-picked portfolio of hotels and resorts offering authentic and unforgettable stays. Book now with this special rate which includes breakfast & a meal and get a special SeleQtions experience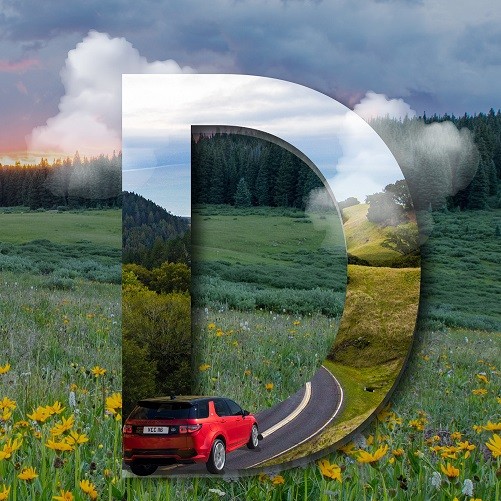 4D Offer
All meals included for a 4D travel experience.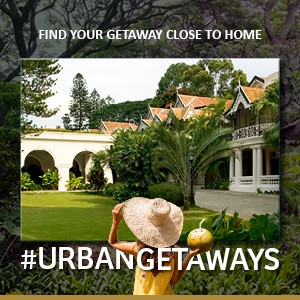 Urban Getaways
Breakfast, One Meal, Upgrade and more for a perfect staycation.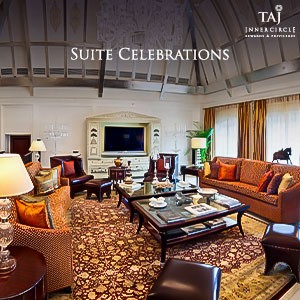 Suite Celebrations
Enjoy luxurious stays at spectacular suites, at our authentic palaces, idyllic resorts and urban retreats, with exclusive savings & benefits on Suite bookings.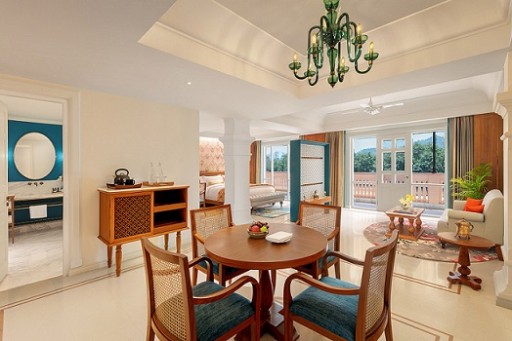 Suite Surprises
Exclusive benefits on Suites ranging from airport transfers, daily breakfast, Wi-Fi, and more.