Unique Dining Experiences
Savour royal Maratha & Nepalese cuisine with grandeur.
Unique Dining Experiences
"Whether it's the signature royal dishes at the restaurant, a favourite dish you suddenly crave for, or a personalised intimate private dining experience, you'll find everything your heart desires served with heartfelt warmth. "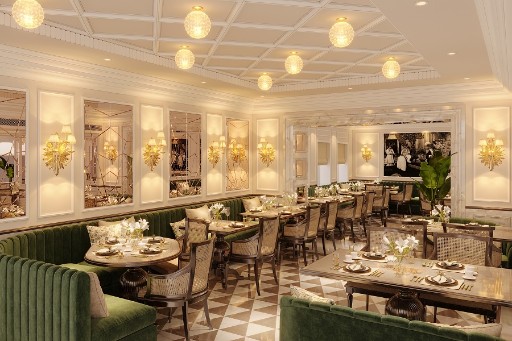 An Architectural Delight
Explore Usha Kiran Palace's artistic stone carvings and filigree work.
An Architectural Delight
"Renowned for its magnificent craftsmanship and aesthetics of the highest order, artistic stone carvings and delicate filigree work are the hallmark of the palace design. Still untouched by time, they never fail to touch your heart. "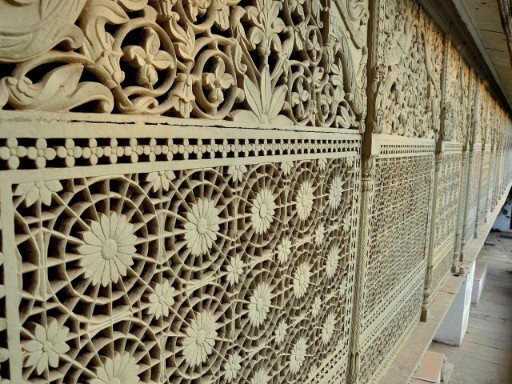 Heritage Walk
Surround yourself with tales of splendour as you walk down a 138 year old historic memory lane.
Heritage Walk
Surround yourself with tales of splendour as you walk down a 138 year old historic memory lane.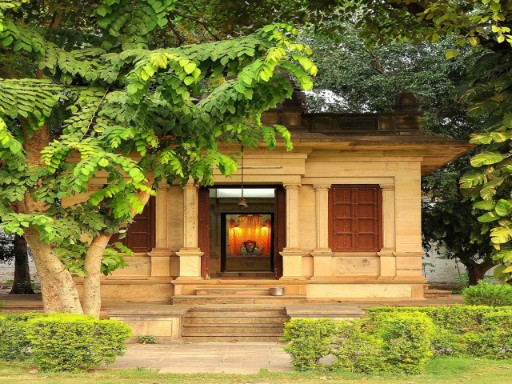 Concierge Service
When life's little things demand sudden attention, help is at hand with our 24 x 7 concierge service who will be at your beck & call.
Concierge Service
Your Concierge takes care of all the little everyday things you want a vacation from. Think of him as your local expert who can skillfully guide you through the ways of the city with attarctive sight-seeing packages, to maximize your experience.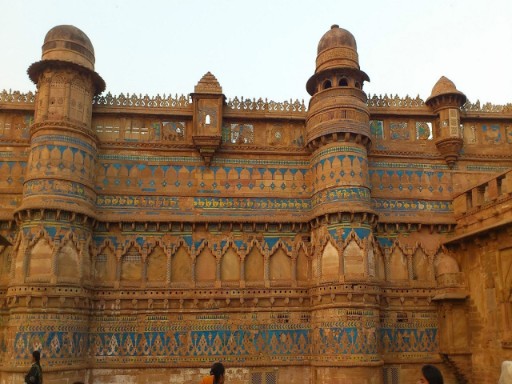 Royal Welcome
A traditional welcome awaits you with a ritual that is befitting royalty.
Royal Welcome
Feel like royalty the moment you arrive, where you're welcomed in true tradition with the aarti, tikka ceremony. The registration formalities will be completed by the time you've sipped your welcome drink to ensure nothing less than a soothing start.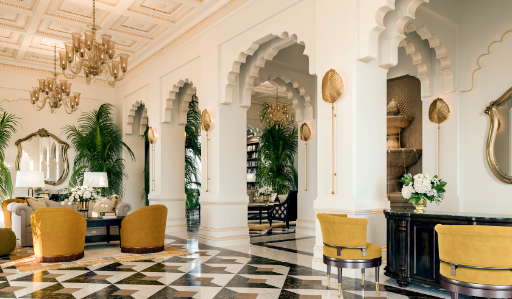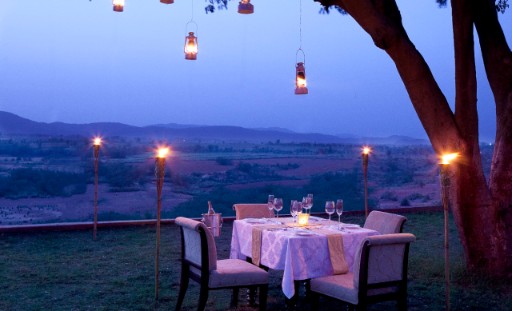 SeleQtions All Inclusive Offer
All Inclusive special for an unforgettable stay.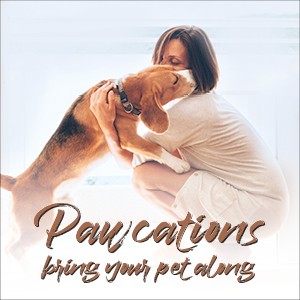 Pawcations
Bring your pet along for a pawfect vacation with in-room amenities for you and your furry baby.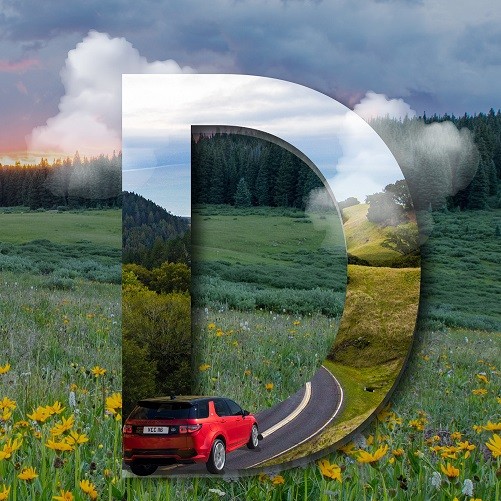 4D Offer
All meals included for a 4D travel experience.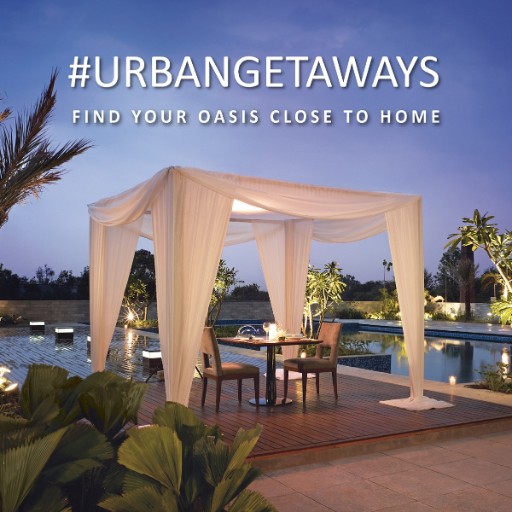 Urban Getaways
Breakfast, One Meal, Upgrade and more for a perfect staycation.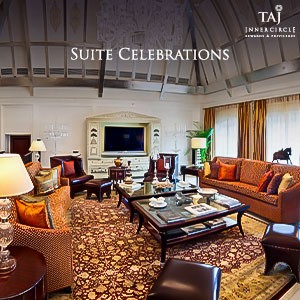 Suite Celebrations
Enjoy luxurious stays at spectacular suites, at our authentic palaces, idyllic resorts and urban retreats, with exclusive savings & benefits on Suite bookings.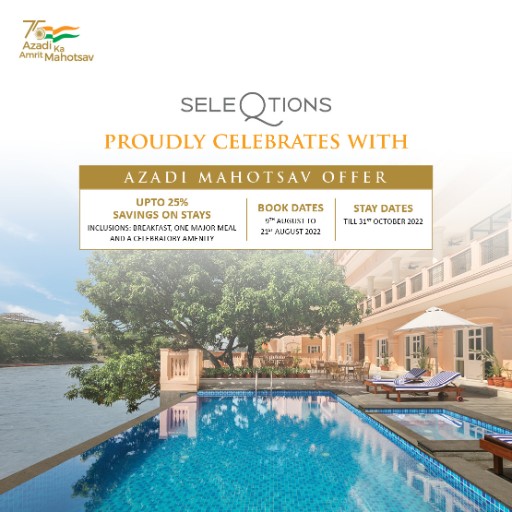 Azadi Mahotsav Offer
Join us celebrating India@75 and enjoy up to 25% savings on your stay and indulge in precious moments with your family & friends with our Living Palaces, Idyllic Resorts and City Landmarks.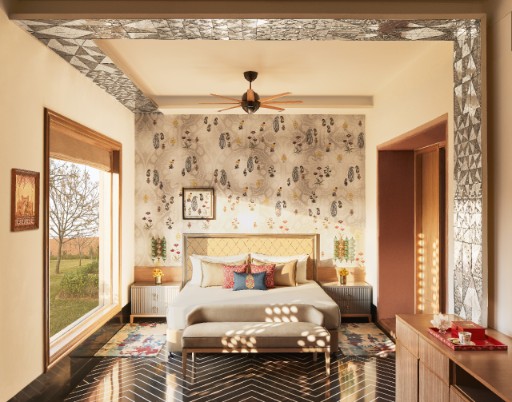 Member Exclusive Offer
Exclusive savings for our members.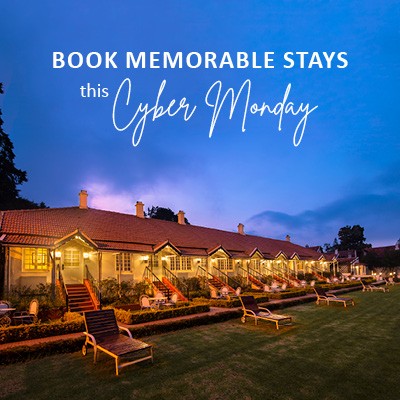 Cyber Monday Offer
Book your next stay at our treasured destinations at unbelievable savings.
Validity 24 Nov 2022-29 Nov 2022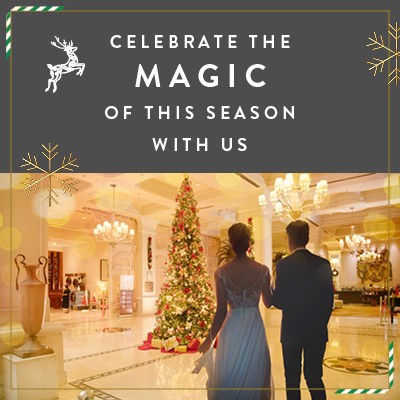 Season's Offer
Enjoy the holidays in the signature splendour and warmth of our hotels.
Validity 03 Dec 2022-08 Jan 2023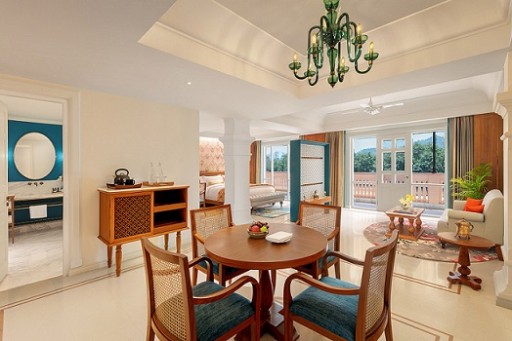 Suite Surprises
Exclusive benefits on Suites ranging from airport transfers, daily breakfast, Wi-Fi, and more.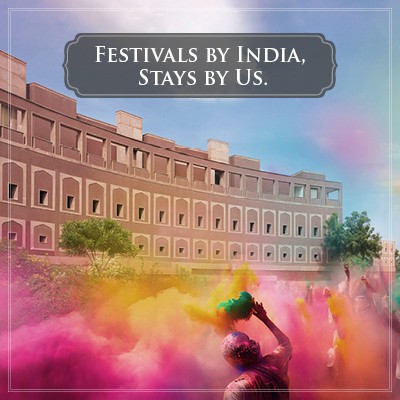 Festive Offer
Rate includes breakfast, one meal, celebratory in-room amenity, and a 20% discount on Food & Soft Beverages.
Validity 03 Mar 2023-17 Mar 2023