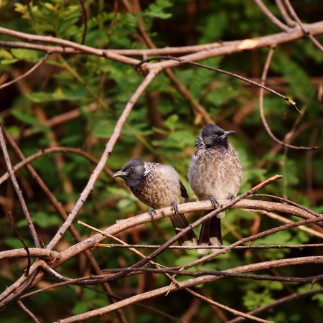 Gir Serai Nature Trail
Discover nature with this outdoor experience at Gir Serai – IHCL SeleQtions
Gir Serai Nature Trail
This easygoing outdoors experience at Gir Serai is a great way to discover the splendid biodiversity in our own backyard. The hotel grounds have plenty of little (and big) wonders to marvel at, thanks to Hiran River flowing right opposite and India's oldest wildlife sanctuaries at close proximity. Our knowledgeable in-house horticulturist accompanies guests to share stories about the unique plants and trees. There are several plants with medicinal properties – from curing cancer to reducing insulin – as well as some spectacular Sagwan, Banyan and young Sandalwood trees. The Saptaparni/Indian Devil Tree blooms in winter, infusing the air with a heady, citrus fragrance. While walking, enthusiastic birders have over 300 species to potentially sight and identify, including Coppersmith Barbet and Flycatcher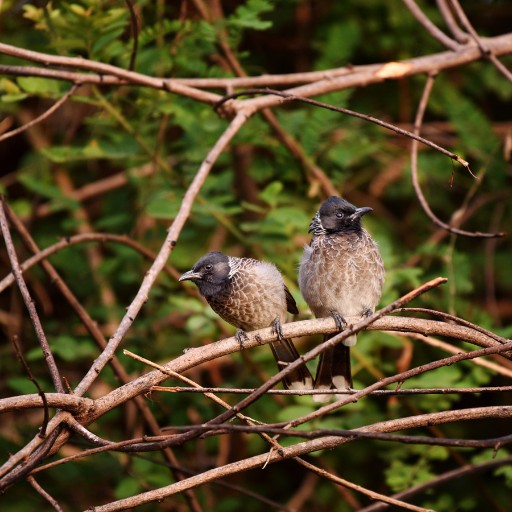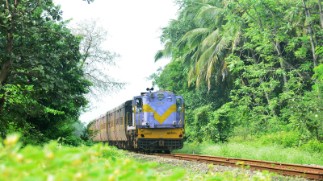 Heritage Train Ride
Ride one of India's five vintage metre-gauge railway line.
Heritage Train Ride
A vacation at Gir Serai gives guests a chance to ride one of India's five vintage metre-gauge railway lines declared as heritage lines. The 50 kms route from Veraval and Amreli passes right through the sanctuary. Gir Serai guests can hop on a train to Kasiya Ness station and then back to Sasan Gir, a 28 kms two-way ride that brings back childhood memories for many. The train travels at a speed of 20 kms per hour and ever so often – when inside the sanctuary – it stops if a lion decides to cross the tracks!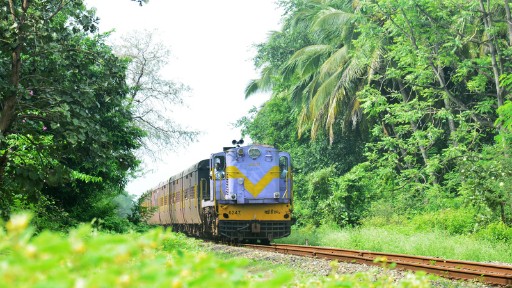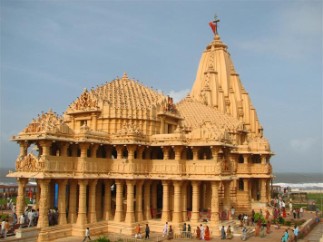 Discover Junagadh and Gir Somnath
City tour of Junagadh and Somnath Temple
Discover Junagadh and Gir Somnath
Gir Serai is located at the centre of two important destinations of the Junagadh and Gir Somnath districts of Gujarat; the city of Junagadh and Somnath Temple. Guests who do the Gir safari can easily pack in visits to these destinations. Junagadh – capital of the former princely state – is a treat for history and architecture lovers. From ancient carved step-wells and forts to scenic dams, temples and mausoleums to the legendary 2500 BCE Girnar Hills, there's plenty to see and do in this atmospheric city. At the other end from Gir Serai is one of the most important pilgrimage centres of India, Somnath Temple, dedicated to Lord Shiva.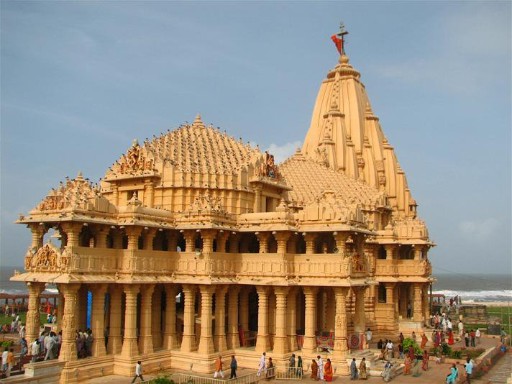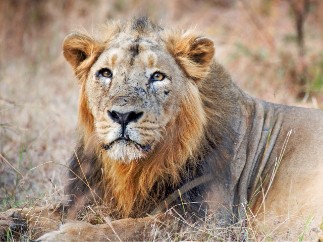 The Gir Safari
Jungle Safari at Gir National Park and Wildlife Sanctuary
The Gir Safari
The only place in the world where Asiatic Lions can be spotted roaming free in the wild, Gir National Park and Wildlife Sanctuary is a bucket list safari experience for any wildlife lover. Gir Serai is the only hotel in the park that has two private safari vehicles (open jeeps) and experienced drivers who know the jungle's secrets. Expect thrilling encounters with the jungle's two apex predators, the Asiatic Lion and the Indian Leopard. Other elusive fauna you'll spot across the park's 285 kms of protected area are the Indian Jackal, Chousingha (the world's only four-horned antelope) and Mugger Crocodile. Gir is also one of the best bird sanctuaries in western India nurturing over 300 species including the endangered Bonelli's Eagle. To reduce tourist pressure off the main park and during off season, the 100 acres fenced-in Devalia Safari Park offers a capsule experience of the entire sanctuary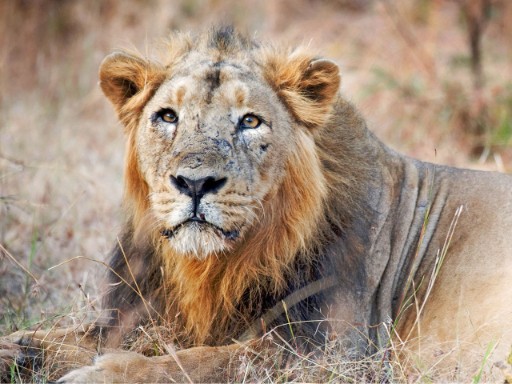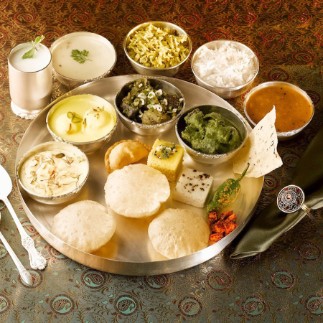 Kathiyawadi Thali – A meal to remember
Kathiyawadi delicacies at Gum Tree
Kathiyawadi Thali – A meal to remember
Staying at Gir Serai is a chance for gourmands to discover a regional Indian cuisine that has stayed under the radar for long. The cuisine of Kathiawad/Saurashtra is fiery but wholesome, true to the diverse and hearty influences in this biodiversity hotspot. Served at the hotel' Gum Tree restaurant, the generous Kathiyawadi Thali is a treat for the palate, with signature dishes like sev tamatar, ringan no olo, Kathiyawadi dhokli and vaghereli khichdi. Rare, seasonal berries, fruits, vegetables and some truly distinctive desserts provide anecdotes for great travel stories and cultural conversations.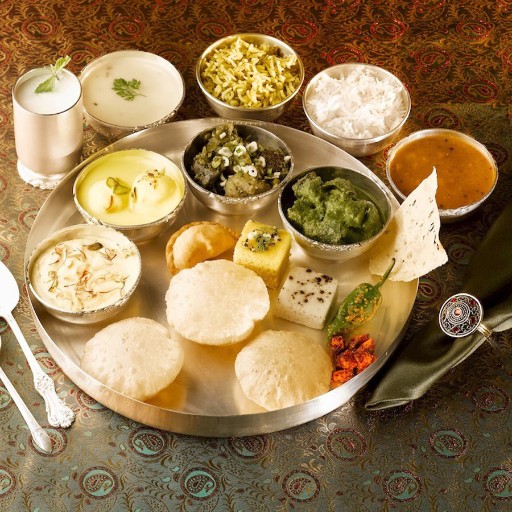 Candlelight Dinner by Pool side
Dining under the stars by the pool side
Candlelight Dinner by Pool side
Dining under the stars by the pool side on the edge of a heritage wildlife sanctuary is an experience that you cannot pass up. It's the perfect, rustic setting for a proposal, an anniversary dinner or just a no-reasons celebration. The hotel arranges an intimate table and chairs by the pool and a multi-course meal is customised to your taste. Often, candles aren't required because the moonlight is enough! However, tasteful table décor sets the mood for a romantic night as you discuss a fabulous day out in the jungle with music or simply savour each other's company in the silence