Ramgarh Lodge, Jaipur - IHCL SeleQtions
Heritage Hotel in Jaipur, Rajasthan
Located 30 kms from India's famed Pink City, Ramgarh Lodge is the former hunting retreat of the Maharaja of Jaipur. Built in 1920, the 14-room European-style lodge is set in the midst of 8000 acres of farms and meadows around Ramgarh Lake – once India's largest manmade lake - surrounded by a wildlife sanctuary with the mighty Aravalli Mountain Range on the horizon.
The heritage lodge has a glorious past which translates into a luxurious contemporary retreat for global business and leisure travellers. Guests get to experience a throwback to the 1940's when the late Maharaja Sawai Man Singh II and his wife Maharani Gayatri Devi entertained their glamorous friends and international dignitaries here during hunting seasons. Walk in the steps of Prince Philip, King Charles and Jacqueline Kennedy as you explore the imperial history of the lodge. Designed by Charles Geoffrey Blomfield – a pioneer of Indo-Sarcenic architecture – the single-storied building is stately yet intimate, with arches, trellised balconies and louvered bay windows looking out at manicured gardens. The interiors are textbook 20th century Art Deco. Chandeliers, a cosy fireplace and sitting nooks transport you to a time when modern-day princesses chatted with prime ministers and thrilling jungle stories circulated as the bubbly flowed. The original rooms and suites are available in three categories with modern amenities and atmospheric décor. The history of the lodge echoes in charming details, from the terrazzo flooring to imposing trophies and original 16th century vintage brass door handles. Exceptional lithographs along with pastoral and wildlife paintings by master artists like William Watson and Sir E. Landseer R A are talking points for art lovers.
A vacation at Ramgarh Lodge promises the genteel life with bursts of adventure. Meals at Audhi Restaurant and sundowners at Chital Bar showcase a farm-to-table approach with fresh produce from our organic vegetable and herb gardens. Gourmands delight in the home-style regional cuisine that our chefs whip up on traditional open-fire ovens. This sustainable philosophy extends to the entire lifestyle at the lodge. Spend hours strolling around our meadows, farms and the surrounding forests which house indigenous trees, flowers and over 250 species of birds. Take a few laps in the Swimming Pool or indulge in a game at the Billiards Room. The lodge has a sumptuous Conference Room that's ideal for offsite business conferences, social events and soirees. Adventurers can hit the hiking/biking trails in the majestic Aravallis. For a slice of the simple rural life, our experienced team arranges guided tours /camel cart rides in the hamlet of Jamwa Ramgarh, as well as day tours to see India's most photogenic step well, the country's spookiest town Bhangarh and Sariska Tiger Reserve.  
Hotel Highlights
Former hunting lodge of Jaipur's Maharaja
Contemporary Design with Old-World Charm
Cycling,Village Safari, bird watching , farm visit , tracking
Rooms are adorned by art deco style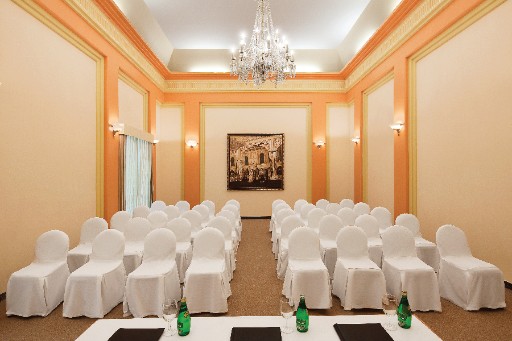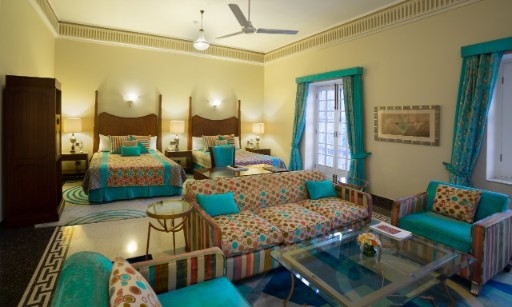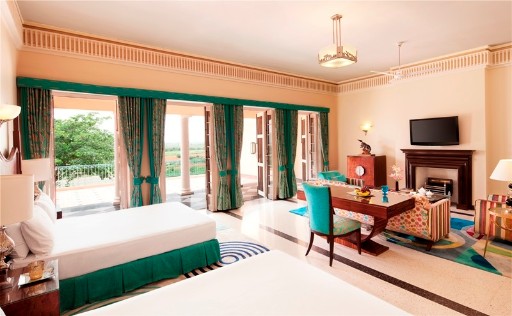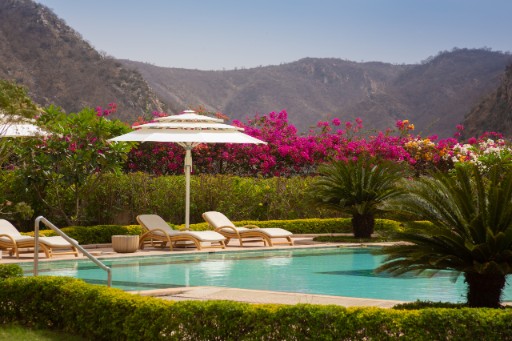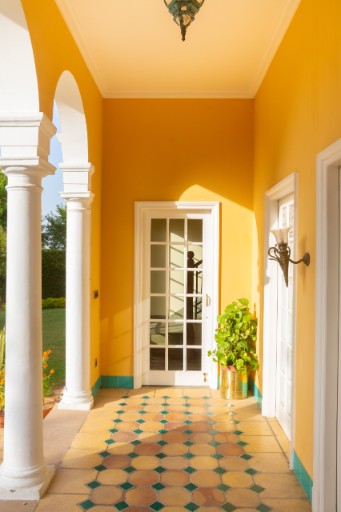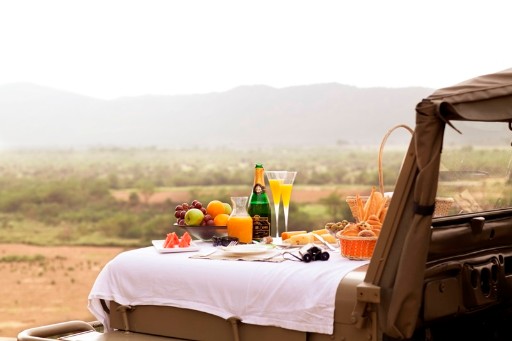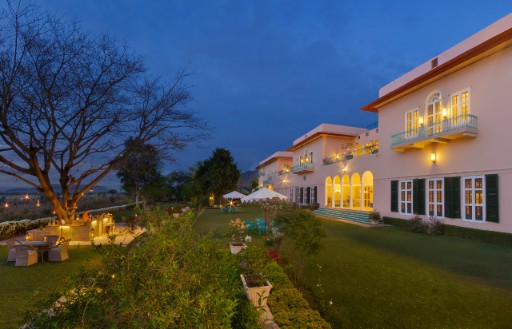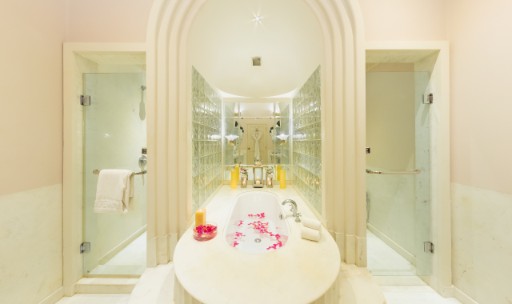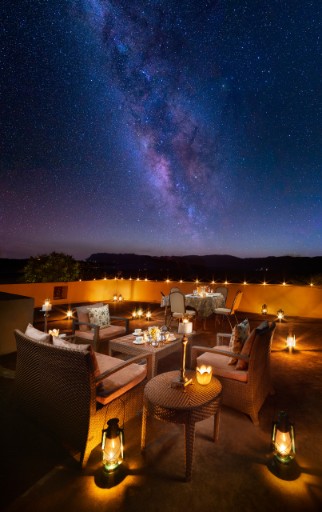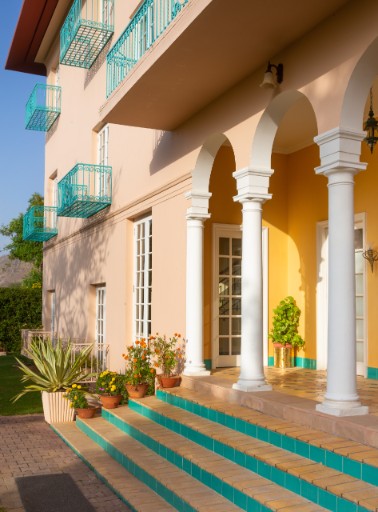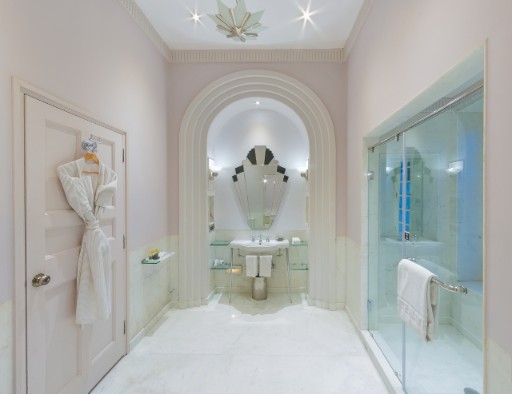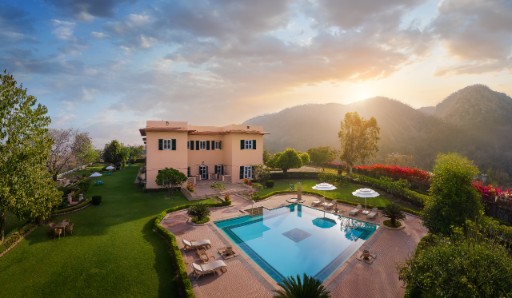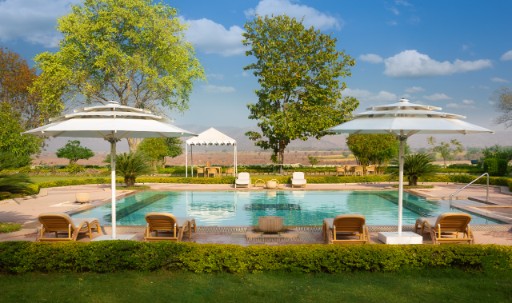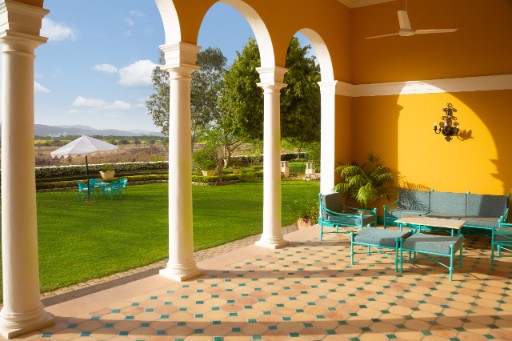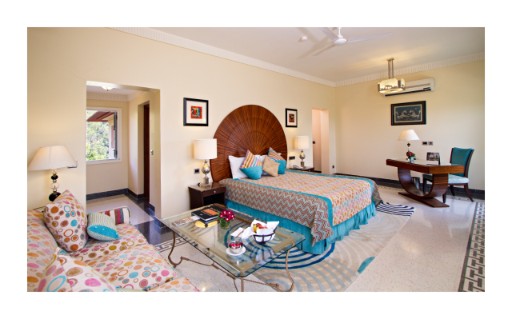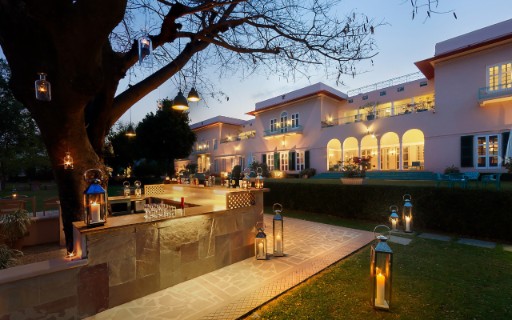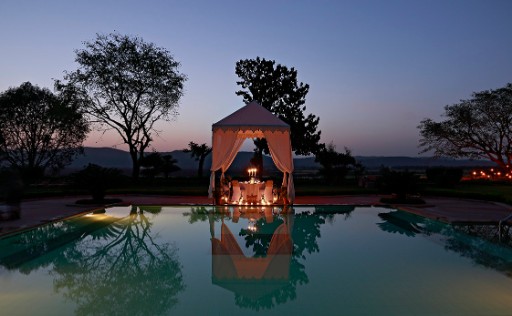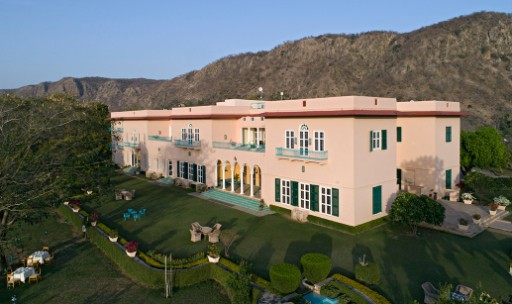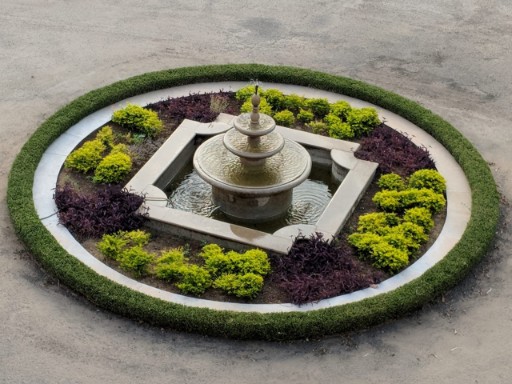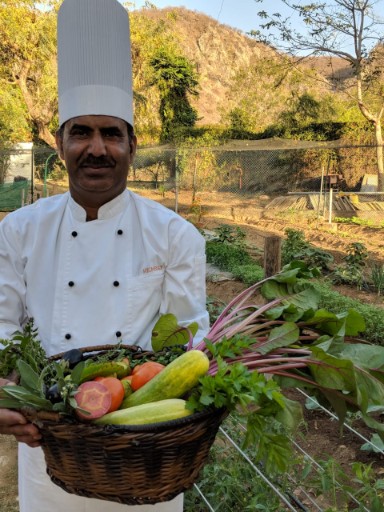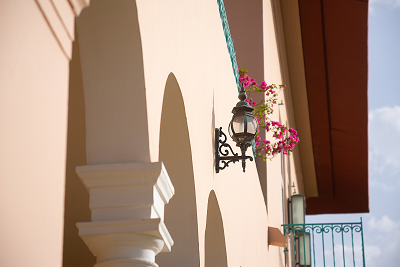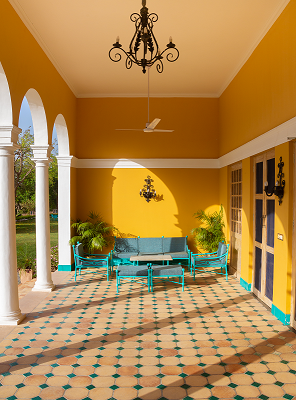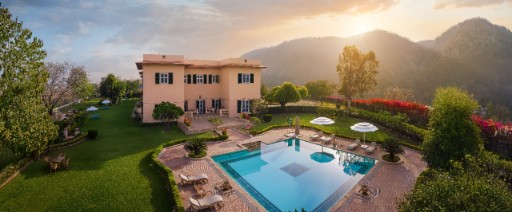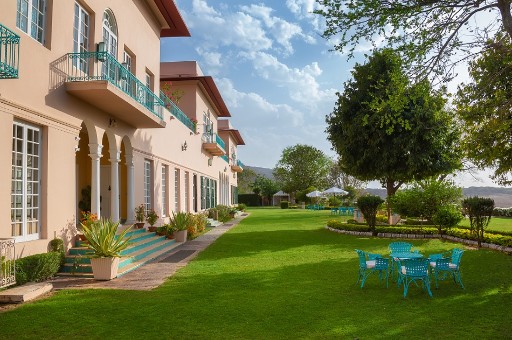 Hotel Policies
Check-in time: 2:00 PM
Check-out time: 12:00 Noon
Early check-in and late check-out on request  & subject to availability
We accept American Express, Diner's Club, Master Card, Visa, JCB International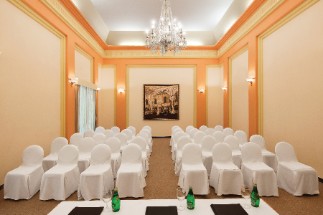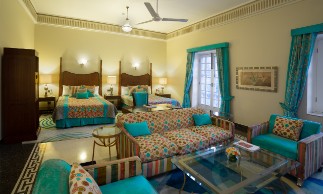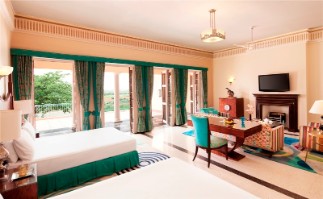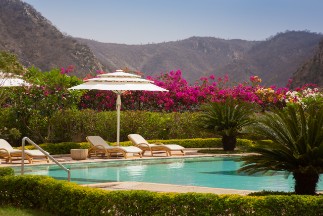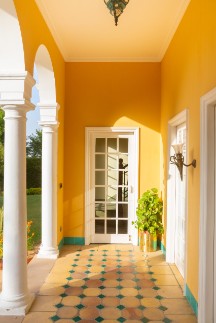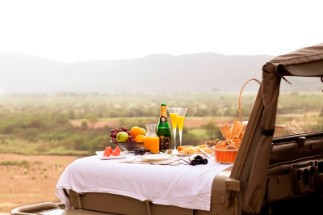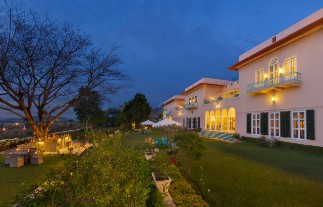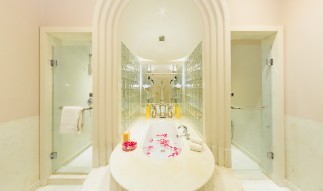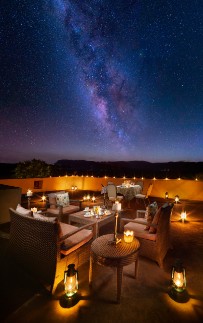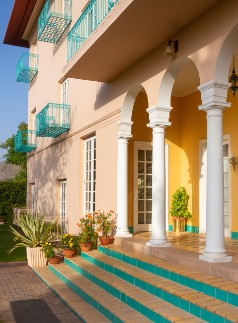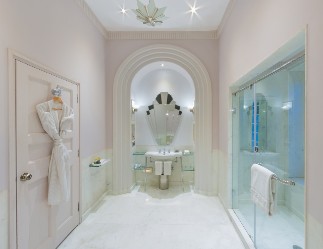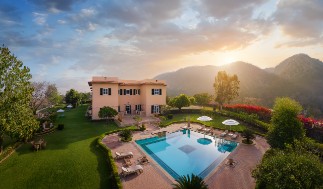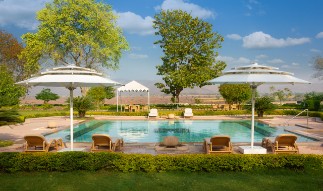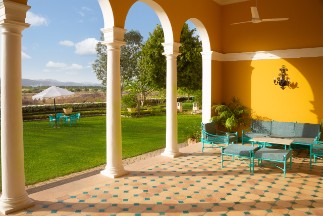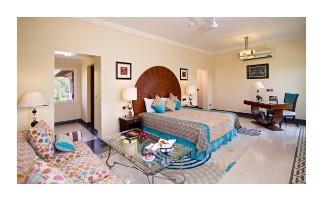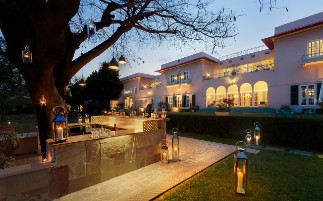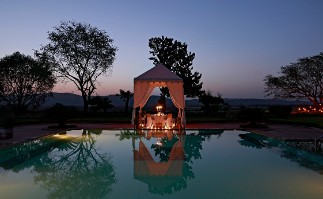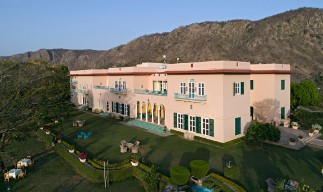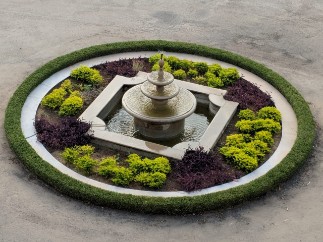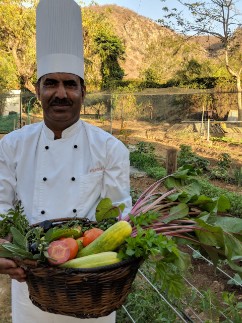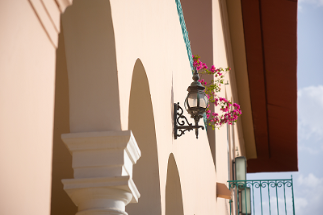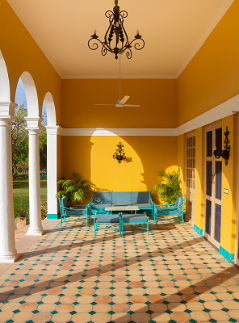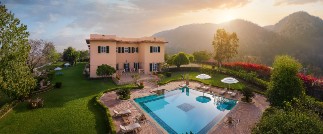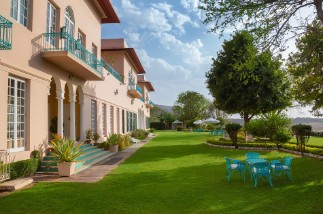 *Some of the amenities mentioned above may be chargeable in nature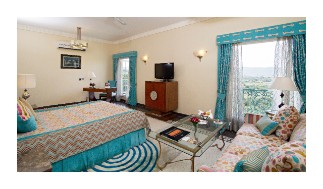 Deluxe Room
Ideal for couples and small families, our 441 square feet / 41 square metres heritage hotel rooms in Jaipur have high ceilings and large windows with pleasant views sweeping over manicured gardens, farms and the mighty Aravallis in the distance. Spacious and inviting, these rooms have sophisticated décor with original artwork on the walls and stylish furniture. A king-sized bed with premium bedding, a beautiful vintage writing desk with high-backed chair and a four fixture bathroom are part of the amenities. Impeccable housekeeping and ensure that you have an idyllic stay.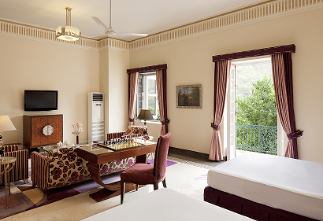 Deluxe Suite
Spread over 645 square feet / 60 square metres, our Deluxe Suites are a delightful blend of European style with Indian grace. A fresh colour palette and chic furnishings bring a contemporary vibe to Art Deco accents like bay windows. The four fixture bathroom with premium bath essentials is a spacious sanctuary in itself. Amenities like television and mini bar, along with courteous housekeeping service, ensure a memorable stay.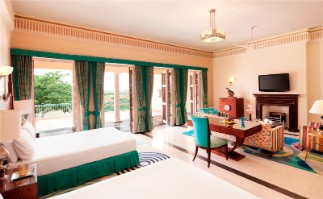 SeleQtions Historical Suite
Once the hunting season residences of Jaipur's erstwhile Maharaja and Maharani, our Historical Suites offer you a chance to live like 20th century royalty. At 700 square feet/ 65 square metres each. A private terrace providing a space to soak in the beauty of the property while bonding with friends and family. From the jewel-toned Indian furnishings and original fireplace to the vintage armoire and writing desk, the decor is elegant and old-school. The bedroom – with an option of queen-sized twin beds or king-sized double bed - leads to a five-fixture bathroom fit for a modern-day princess.
*Rates Exclusive of taxes