Devi Ratn – IHCL SeleQtions
Luxury Hotel in Jaipur
Stretched 20 acres across the foot of the Aravalli mountains, Devi Ratn, our luxury hotel in Jaipur, is a kaleidoscopic rendition of everything Jaipur stands for with its avant-garde, surreal and intricate design. A 45 minute ride from the airport, these premises are a vivid reimagination of the Pink City.
With design and geometry, Devi Ratn narrates an astronomical story. Once in, you aren't going to be forgetting the experience for a long time. Its sprawling architecture, inspired by the 18th century Jantar Mantar astronomical observatory and the coral pink reception with a domed ceiling ensures that. It follows through with latticework, geometric shapes, red-stone art, thekri (broken mirror) work, local craft like blue pottery, paisley and leheriya prints - strong local influences at every nook and corner with a rather contemporary treatment.
The rooms and suites have paisley walls, terrazzo floors, day-beds by Jharokas with lattice-work. These chambers at varying heights, ensure a spectacular view of the Aravallis from every room. King-sized bathrooms with bathtubs and showers, complimentary Wi-Fi and creature comforts complete the list. Courtyards, gardens and plunge pools seal the argument, if any.
The lawns on either side of Devi Ratn, a central garden and an infinity pool overlooking the lush summit, add to the grandeur of our resort in Jaipur. Three conference rooms and a ballroom by the lawn, are ideal spaces for occasions grand or intimate, be it an offsite meet or a destination wedding.
Dining spaces raise the bar. Vyom, the all-day dining restaurant is an 18-feet pillared, vivid high-rise that serves contemporary Indian and Italian fare, both indoors and alfresco. The bar called Mandala virtually serves up its own constellation with its mirrored ceiling, skylight and neon tables. Step out and experience Jal, a pool-side cafe where you can savour finger-food and drinks with majestic views. And of course, unmissable are the unique dining experiences, for instance, a meal at its highest vantage point - the Machan, tuned with music, lamps and the glorious Aravallis.
Recreation is in plenty. An indulgent Spa with signature treatments, stargazing, a DIY block-printing experience, adventure activities, a gymnasium and indoor games make Devi Ratn a comprehensive work of art that's hard to come by.
Hotel Highlights
Lap of the Aravalli mountains
Perfect countryside resort
Great for weekend getaways & destination weddings
Jiva Spa and couple's experiences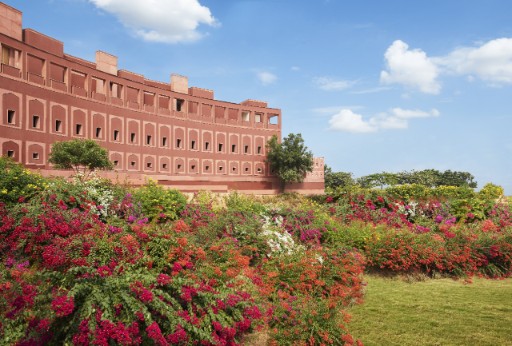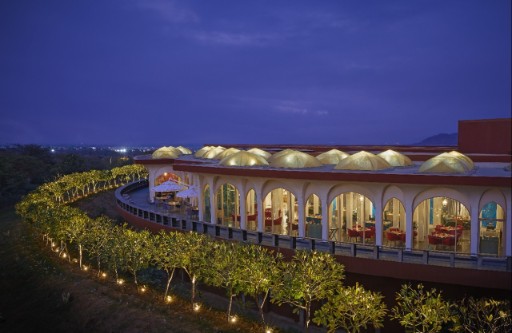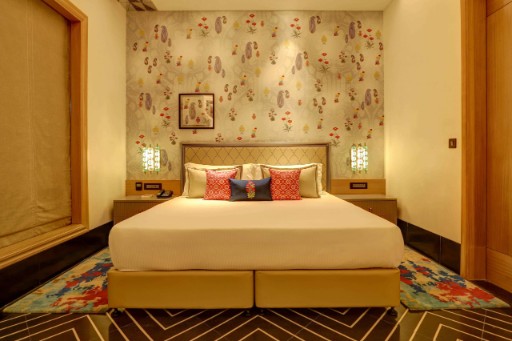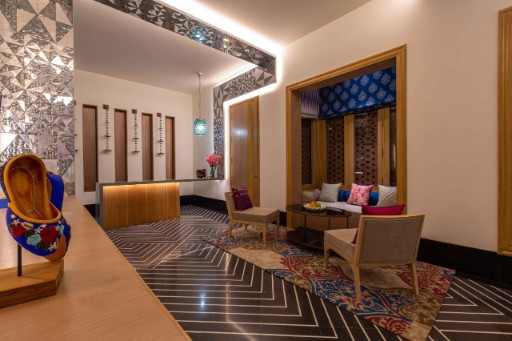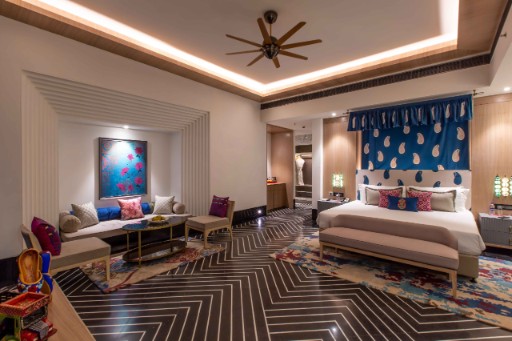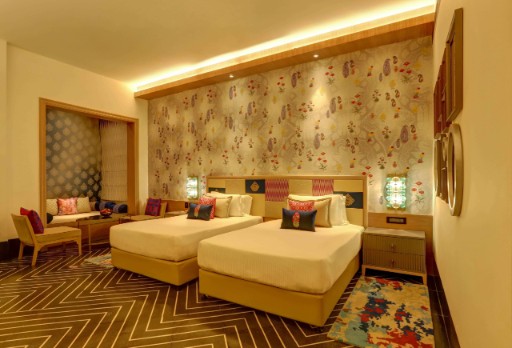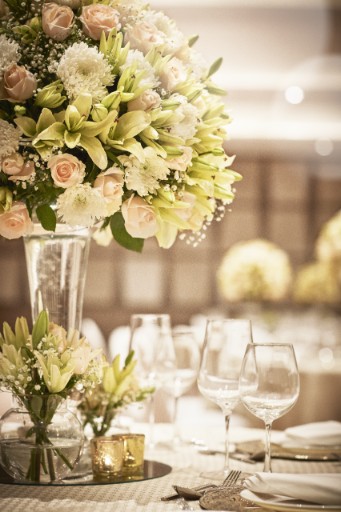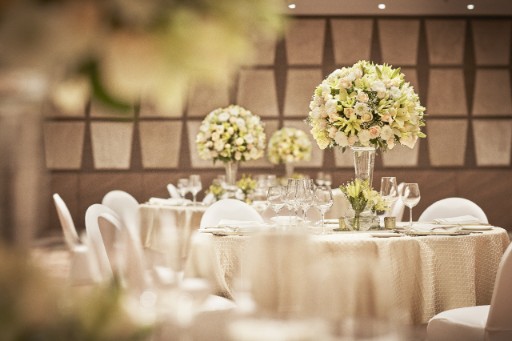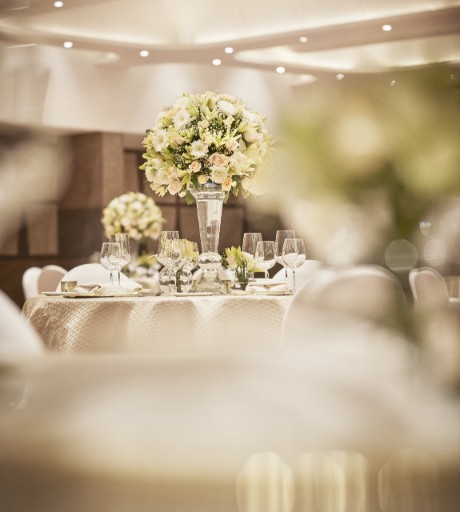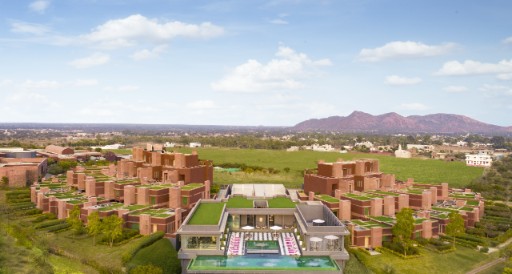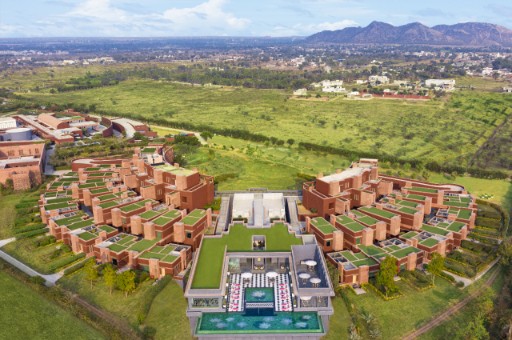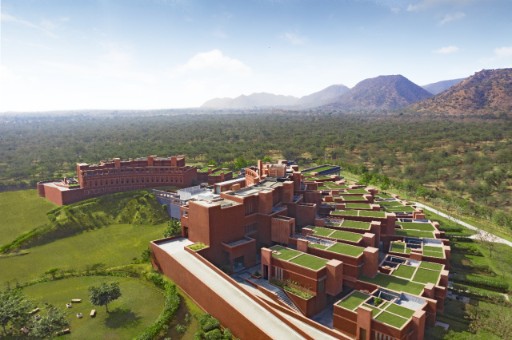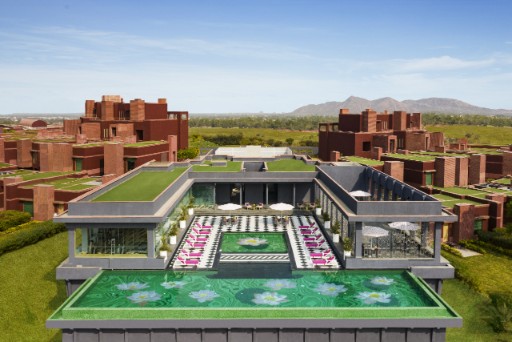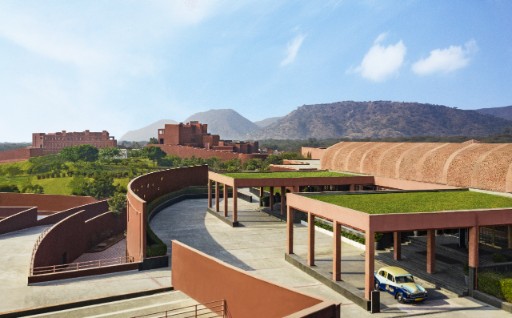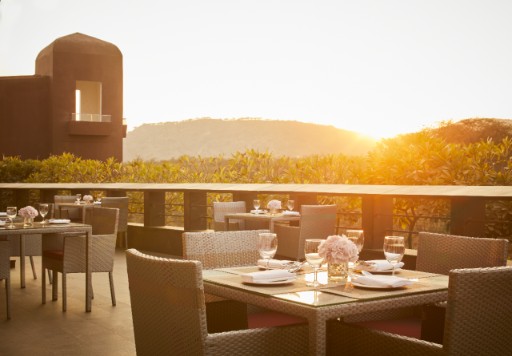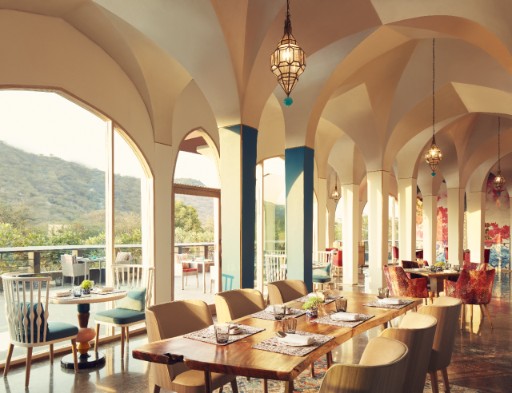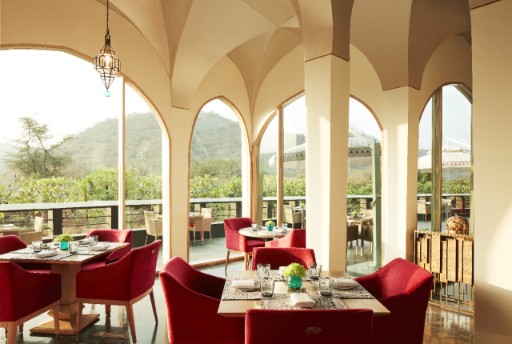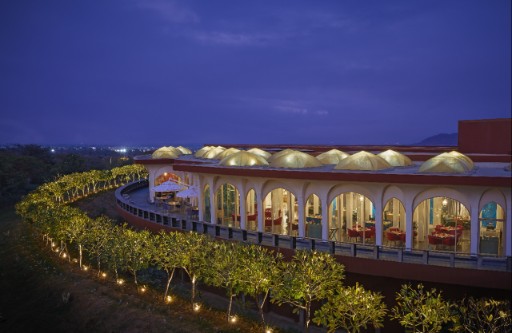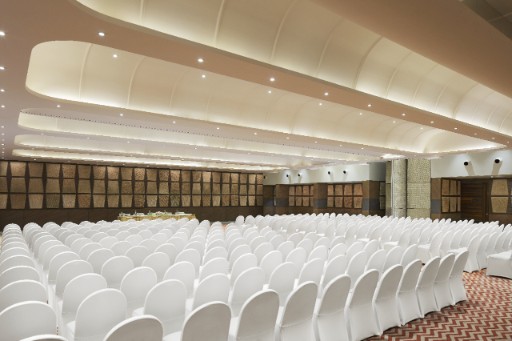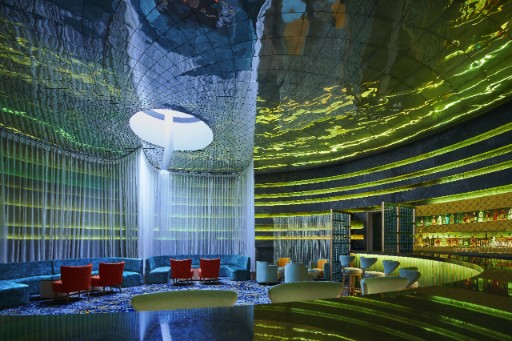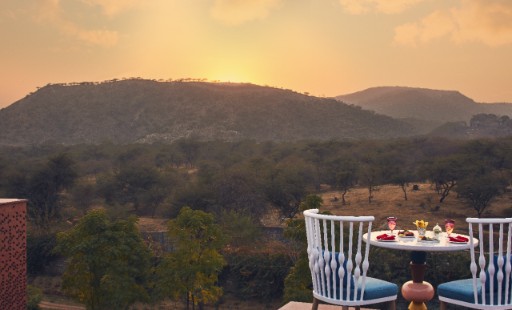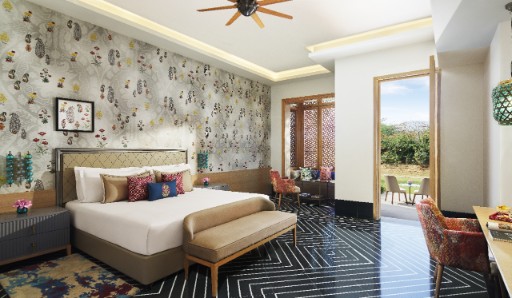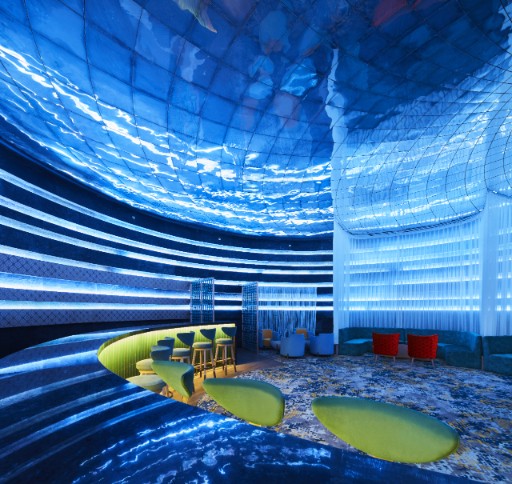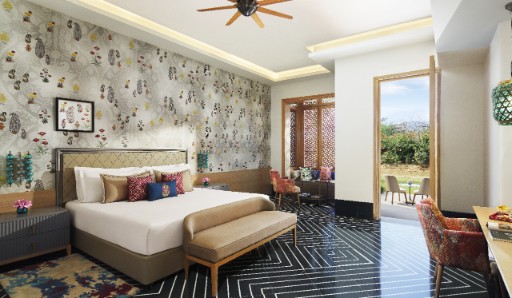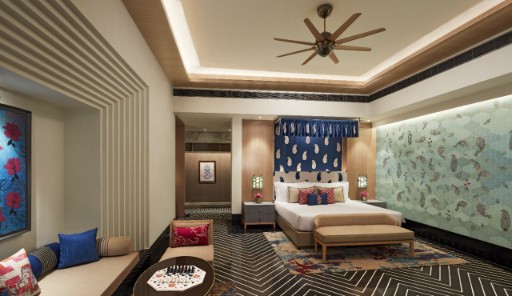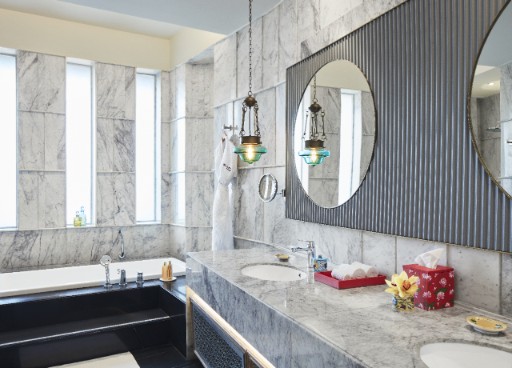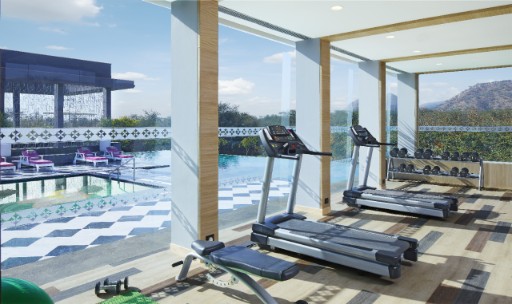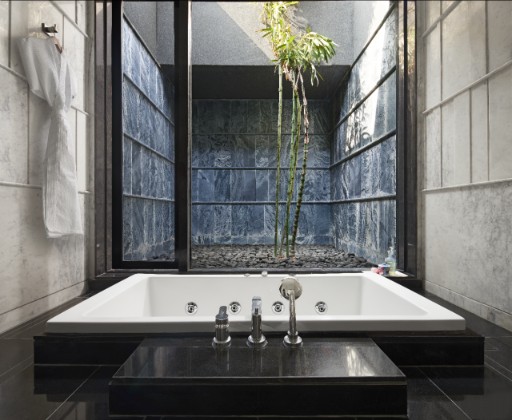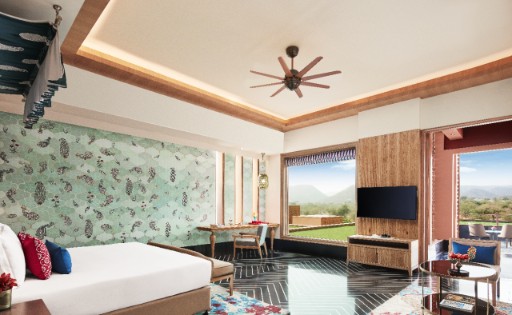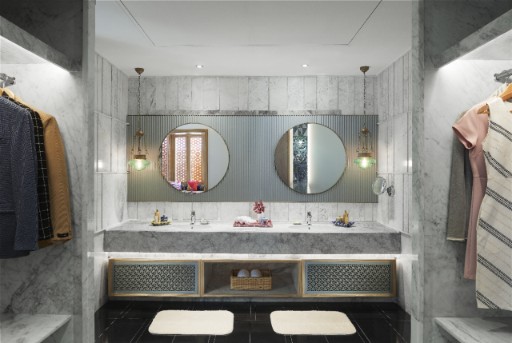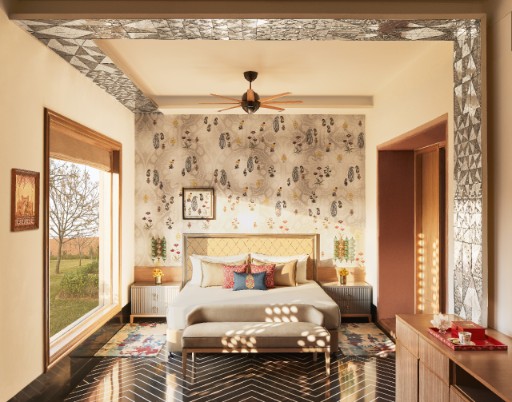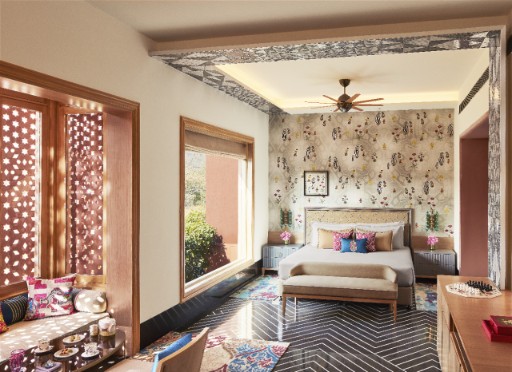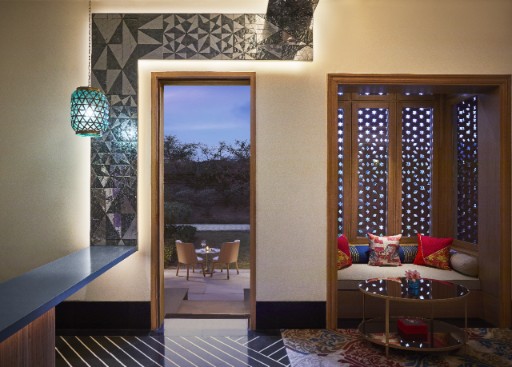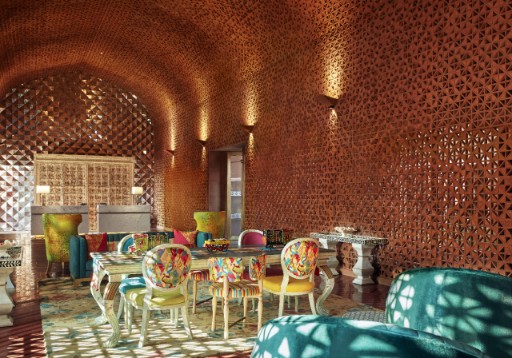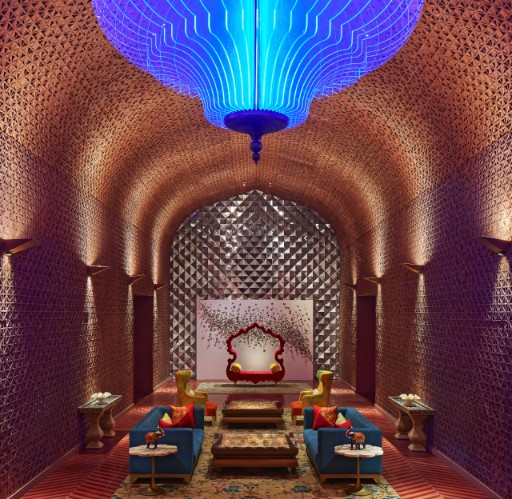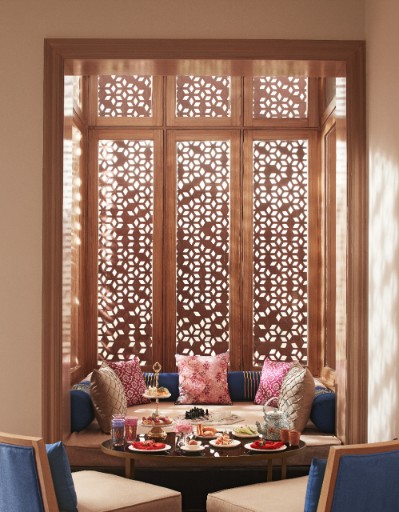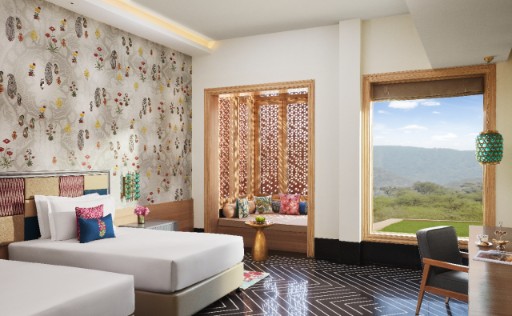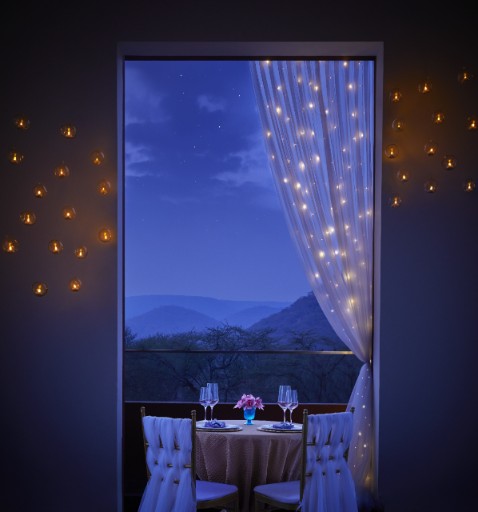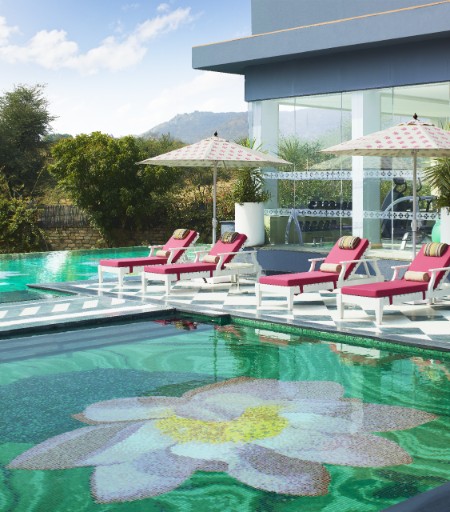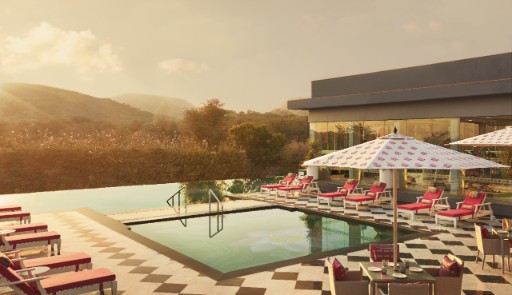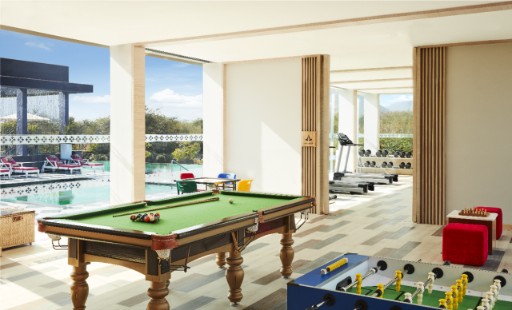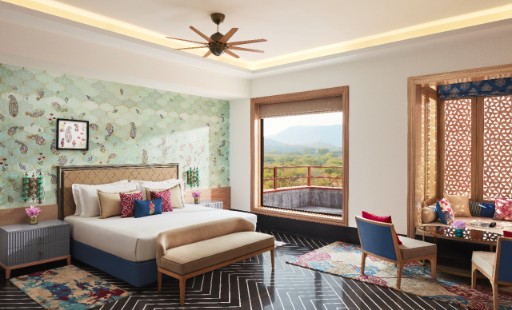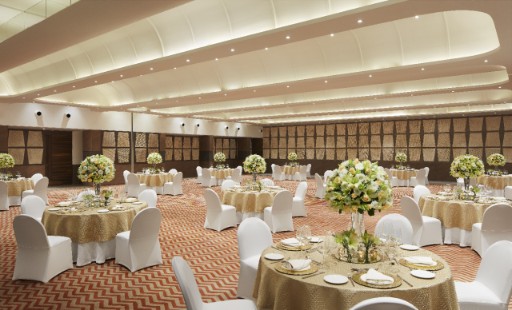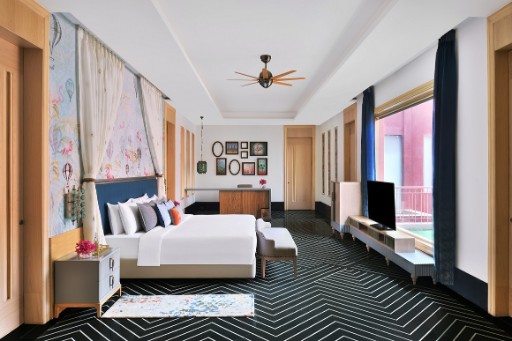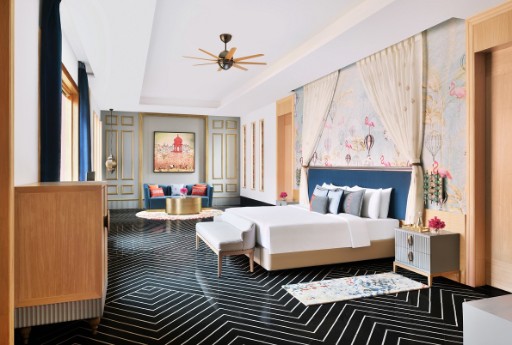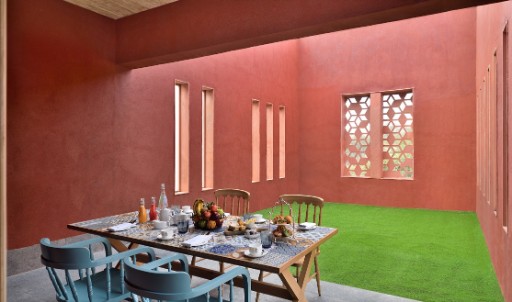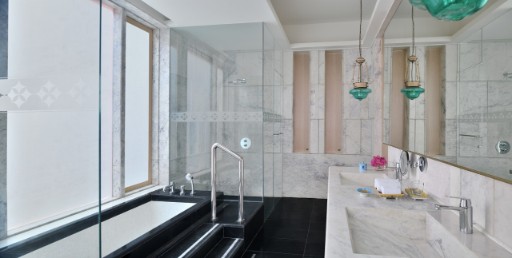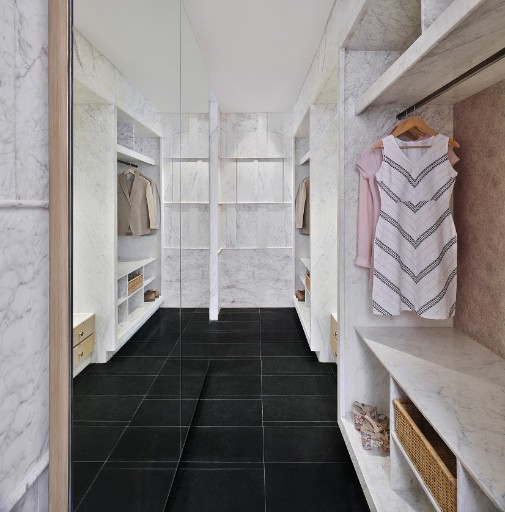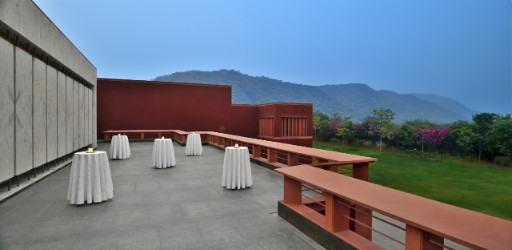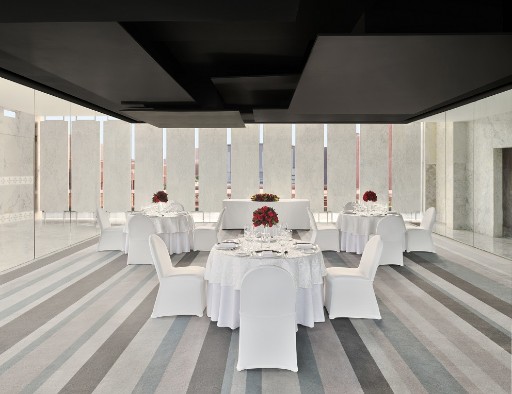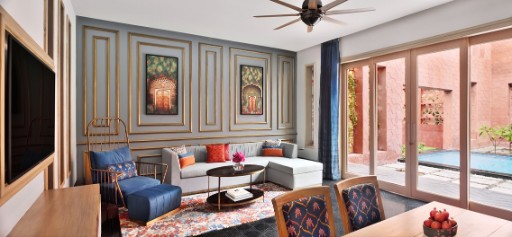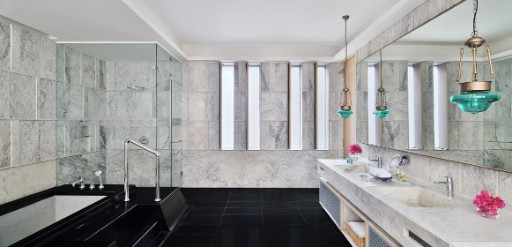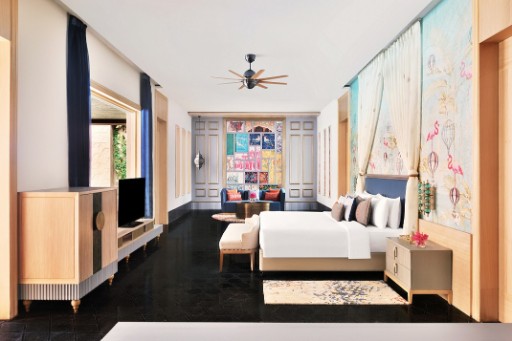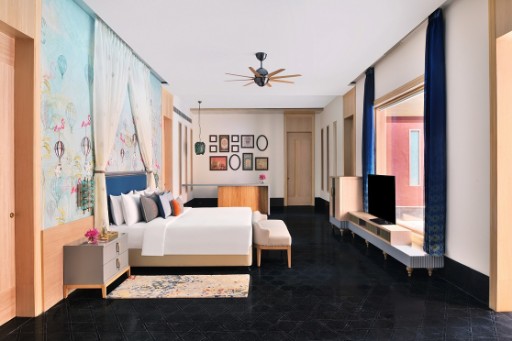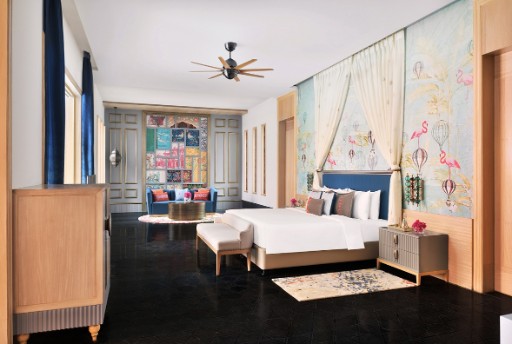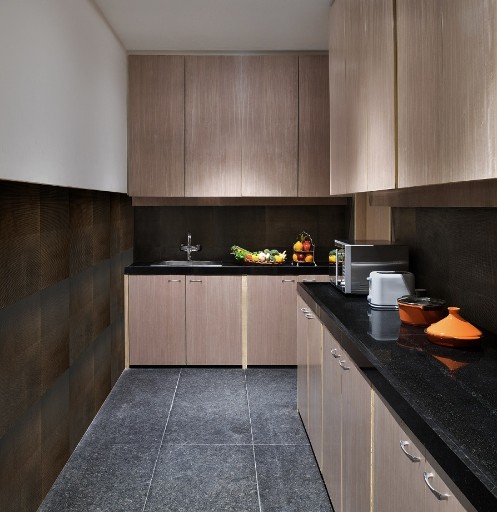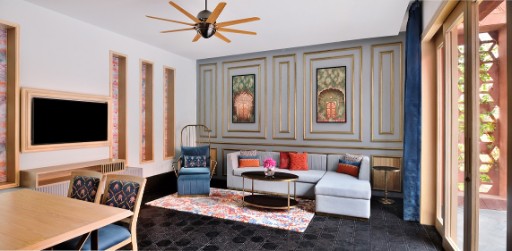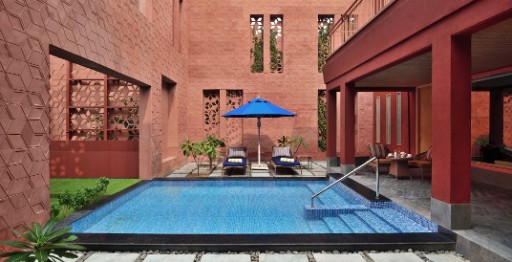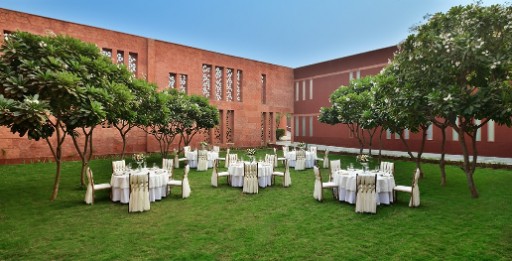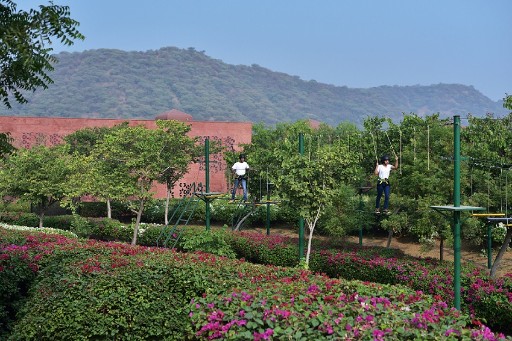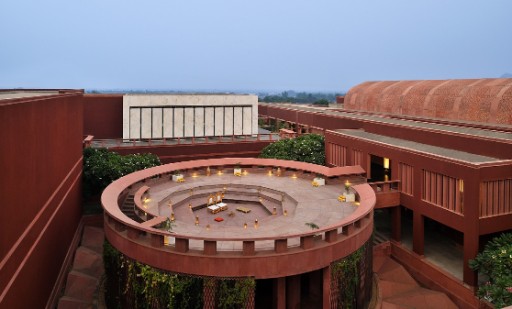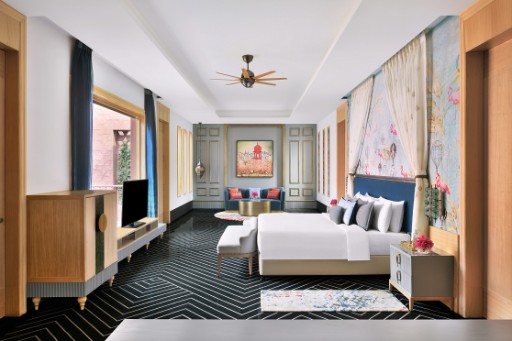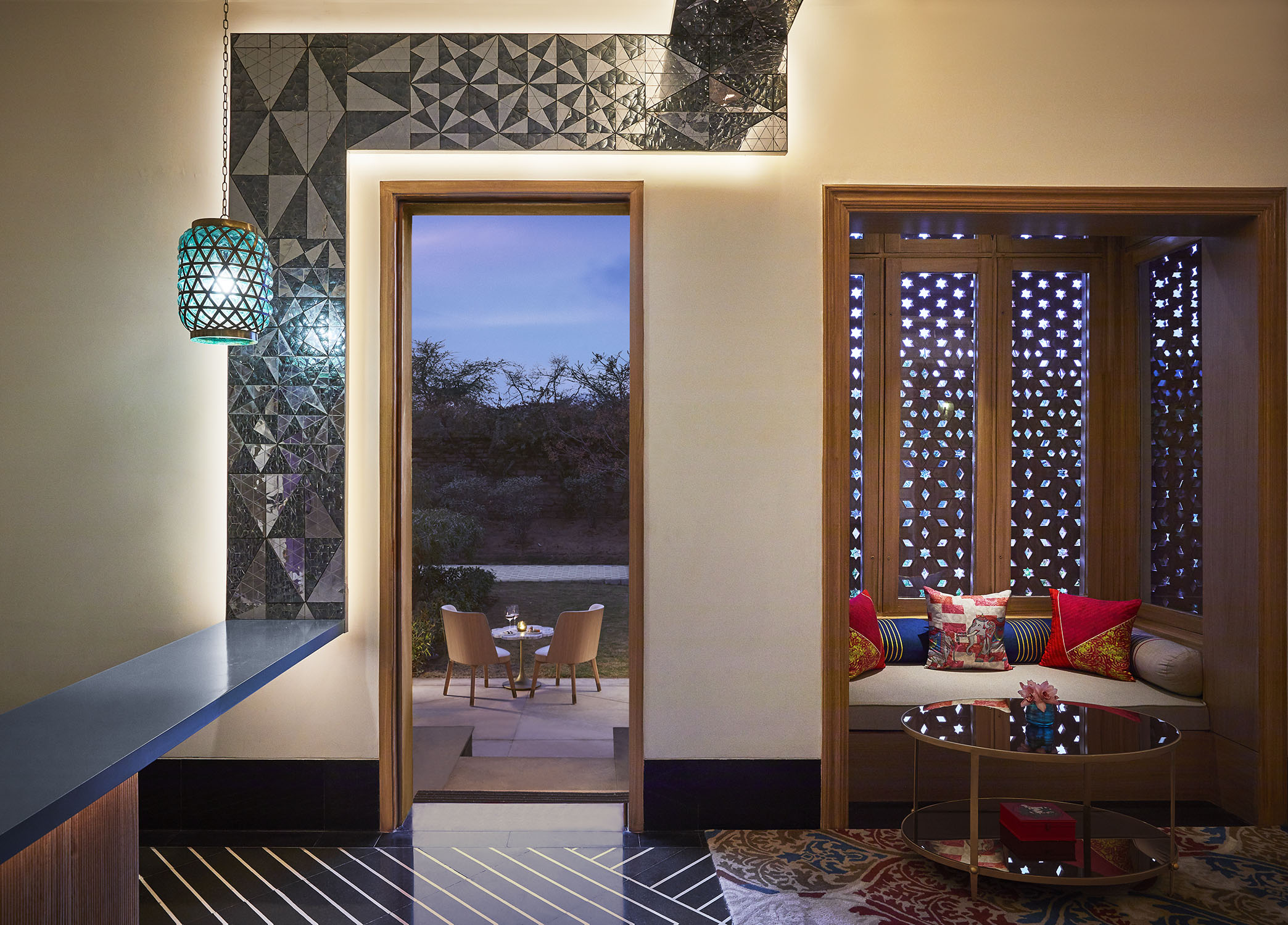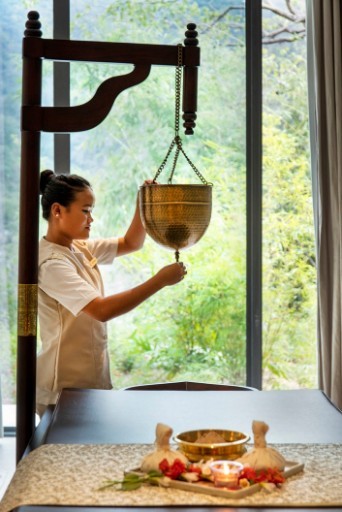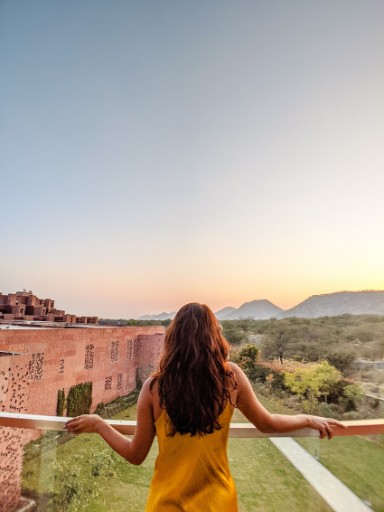 Hotel Policies
Check-in from 2:00 PM
Check-out till 12:00 PM
Early check-in and late check-out on request
We accept American Express, Visa and Master Card.
Pets are allowed (*Charges Applicable)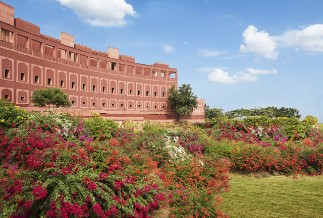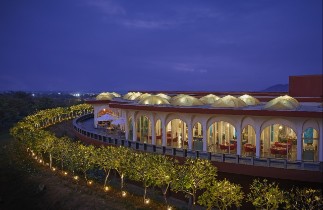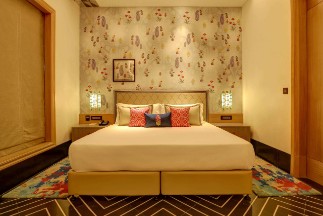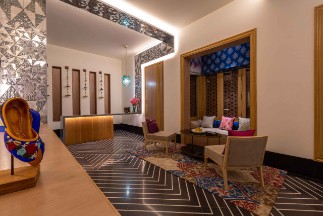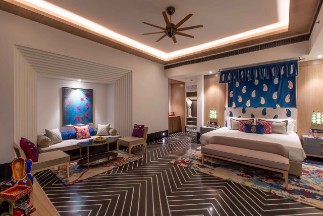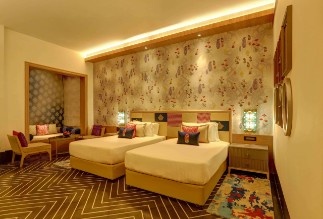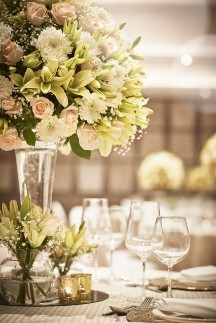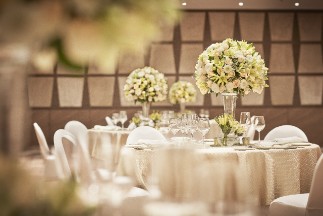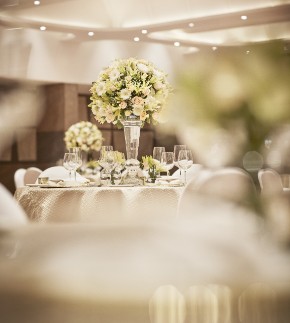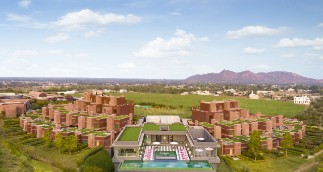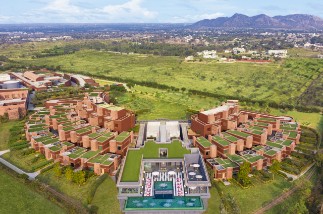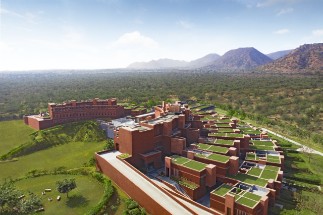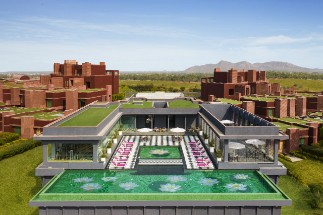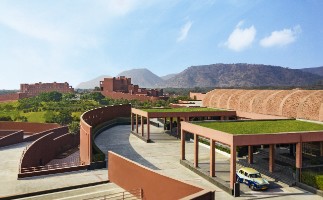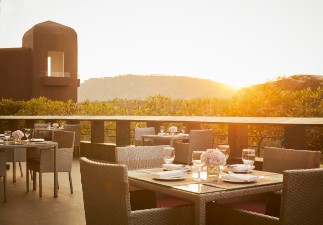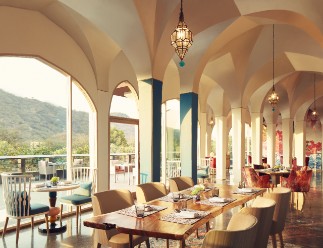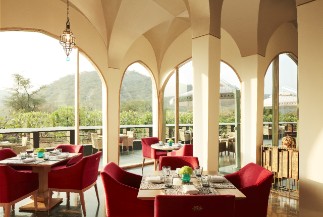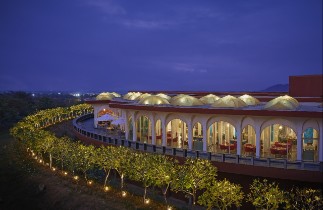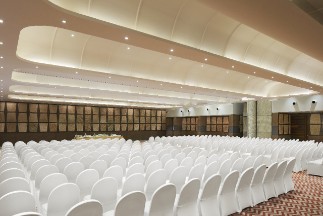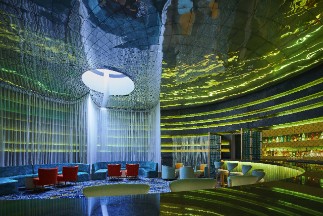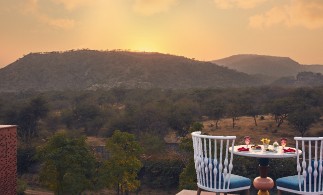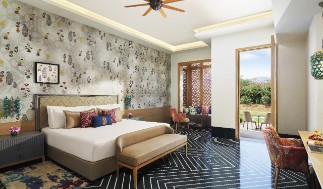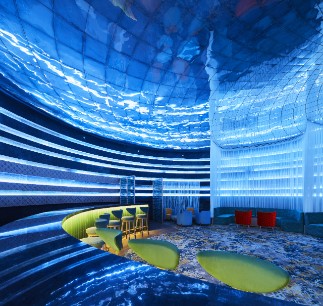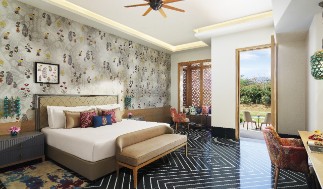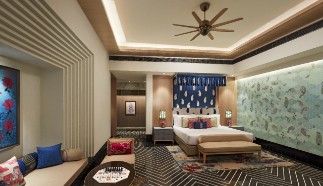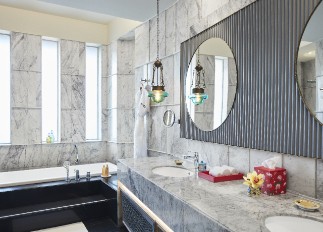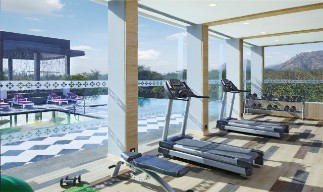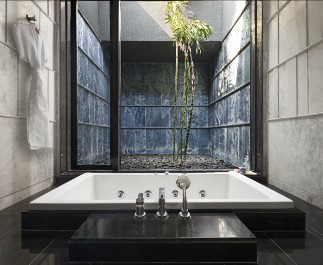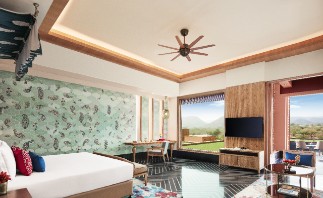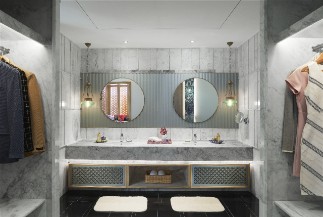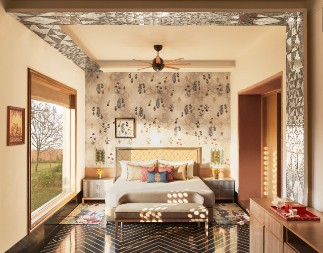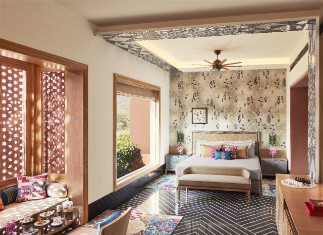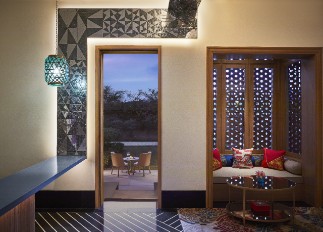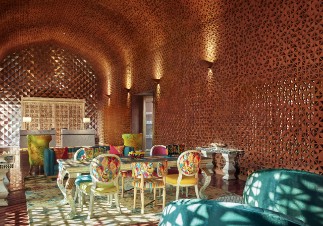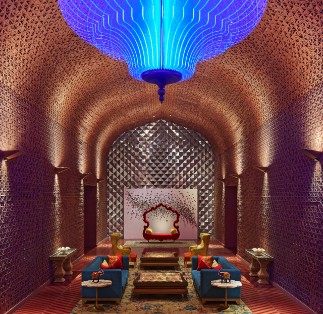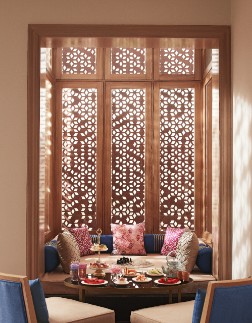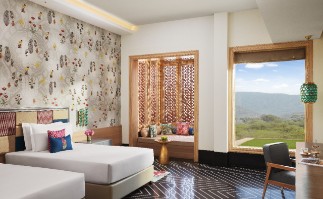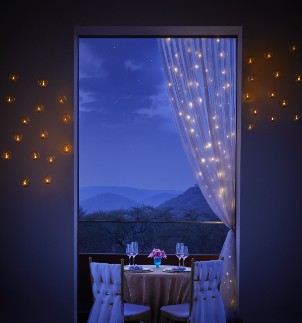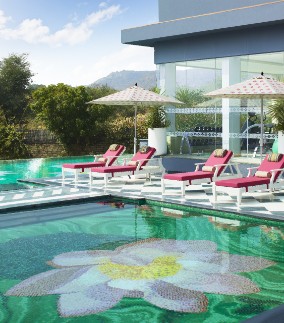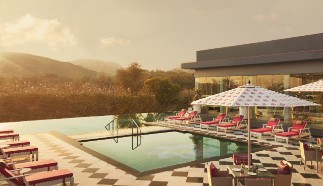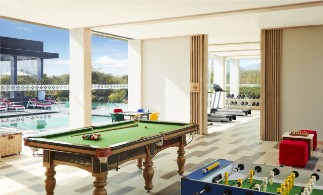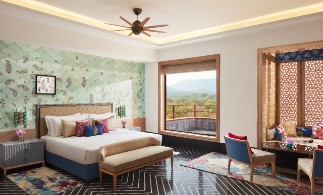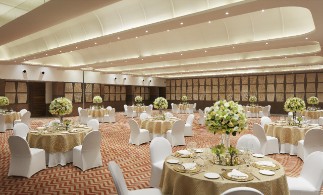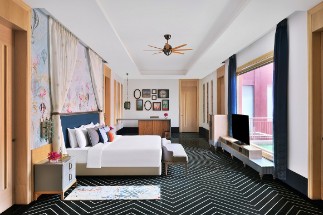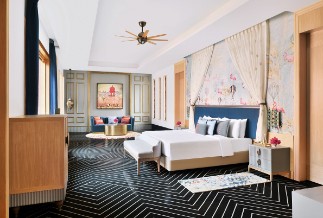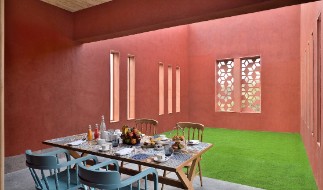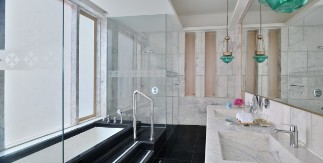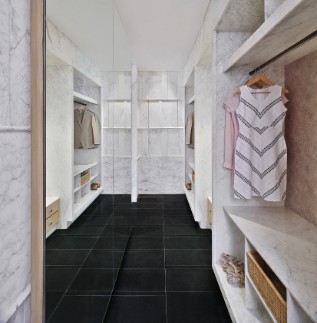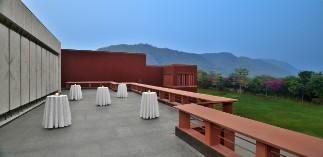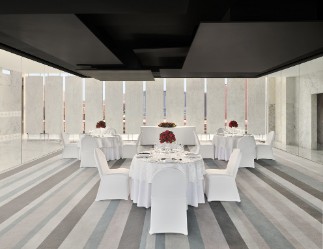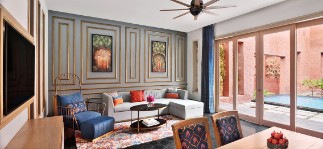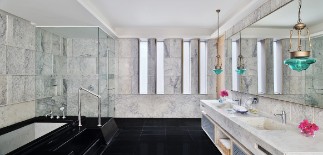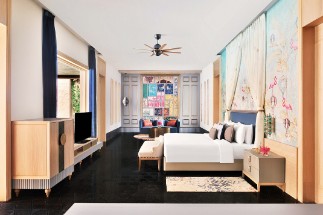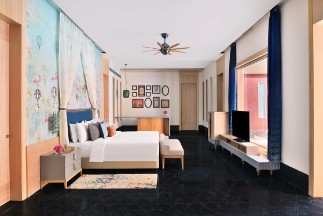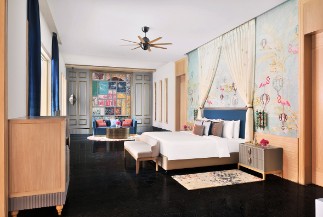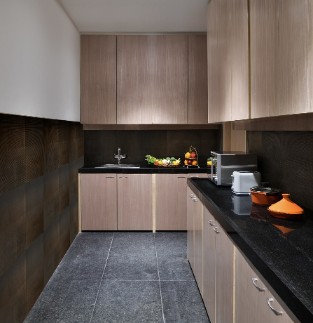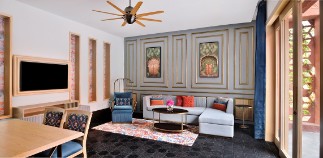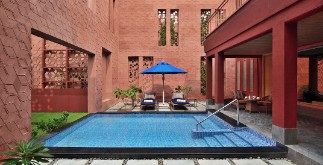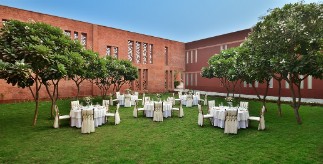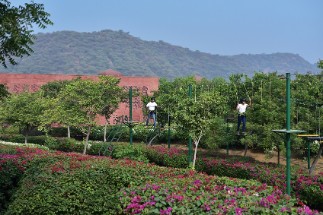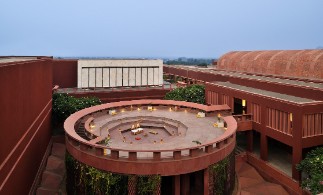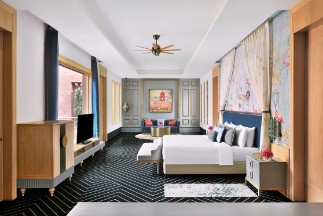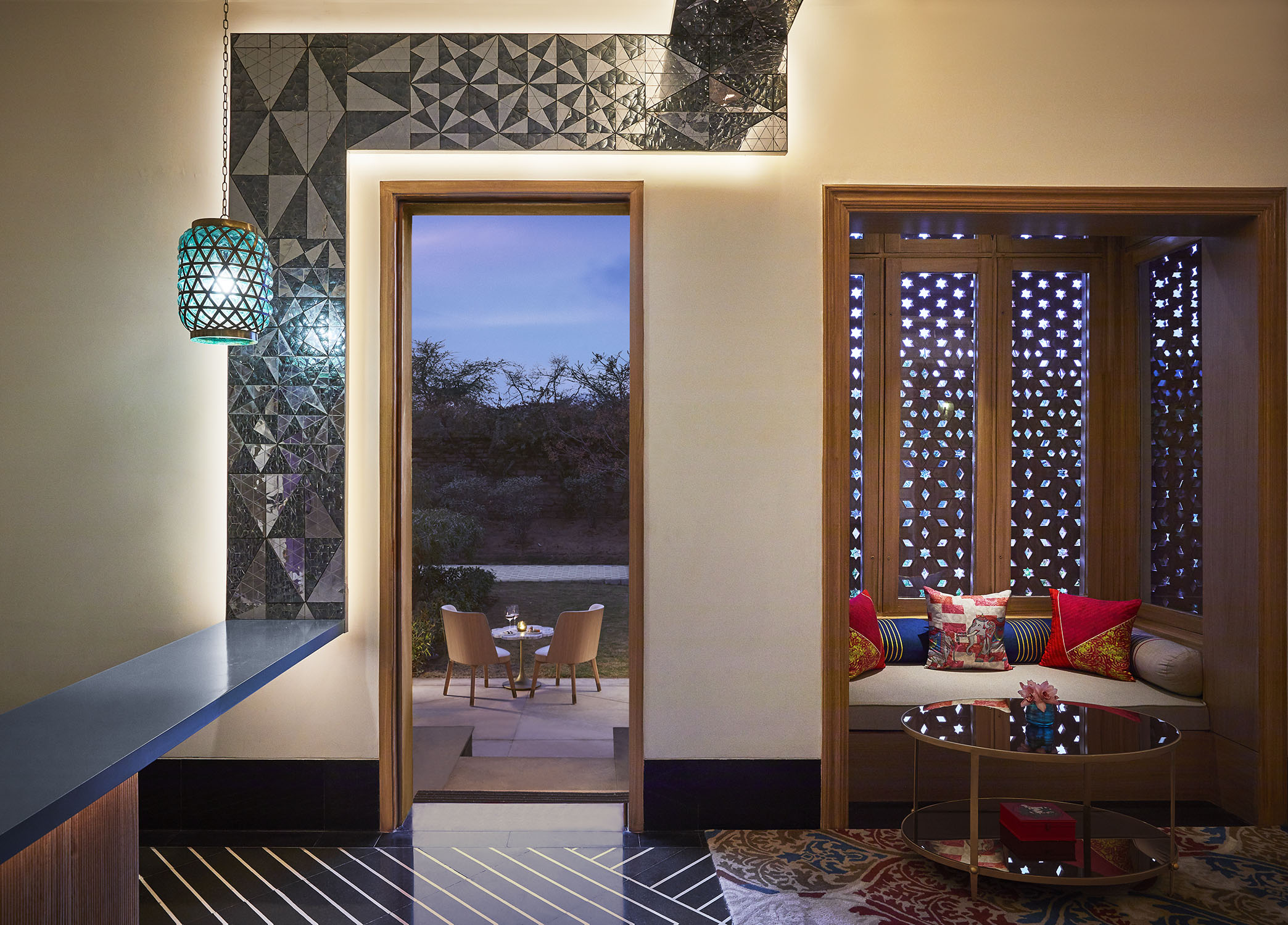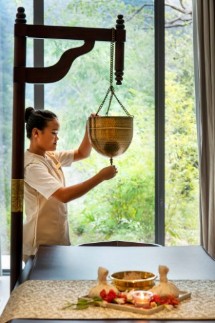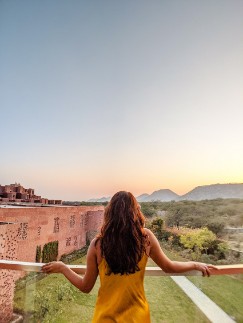 Full-length mirror, hair dryer and weighing scale

Plush bathrobes & slippers

49-inch flat-screen Smart HD TV

Laundry service (0700-2000 HRS)

Iron & ironing board on request

Softer beds & hard boards on request

Rollaway beds are available on additional charge on a per night basis

Infant cribs for infants aged 0-2 years on request

Bathtubs with separate shower

Complimentary high-speed WiFi for guests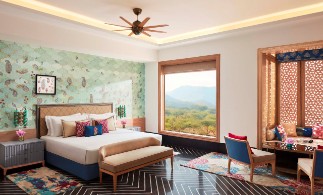 Luxury Room King Bed with WiFi
Live luxuriously in a spacious, vibrant and chic room, complete with paisley walls, terrazzo floors, a day-bed and a cosy King Bed, along with premium amenities and Wifi. Offers  a four fixture bathroom and  views of the Aravallis.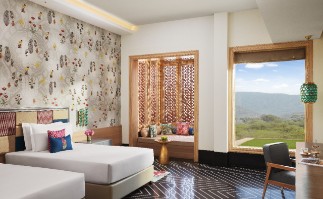 Luxury Room Twin Bed with WiFi
Live luxuriously in a spacious, vibrant and chic room, complete with paisley walls, terrazzo floors, a day-bed and a choice of  cosy Twin-beds, along with premium amenities and WiFi. Offers  a four fixture bathroom and  views of the Aravallis.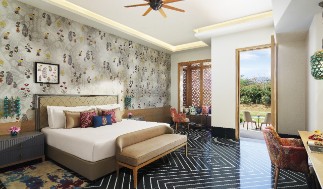 Grand Luxury Room King Bed with WiFi
Taking the luxury quotient a notch higher, our Grand Luxury rooms have an expansive setting comprising a King Bed with an elegant canopy, vivid geometric designs, a day-bed and garden sit-outs or terraces. The premium amenities add to its charm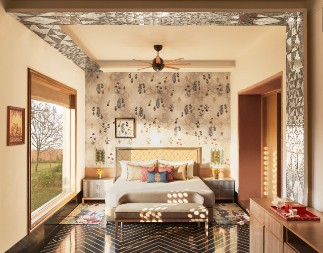 Jaipur Suite King Bed with WiFi
Our Suites are a stunning interpretation of all things Jaipur. From the thikri work on its walls, lehariya print inspired terrazzo floors, day-beds with latticework, to the placement of local artifacts - enclosed with paisley walls. What adds to the opulence of this sizable room is the jacuzzi in the backdrop of tropical foliage, garden sit-out and other premium amenities. gardens. The vanity counter, Jacuzzi and a five fixture bathroom are ideal to pamper you.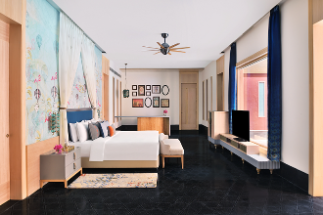 SeleQtions Villa King bed with Wifi
The 176 Sq.mtrs. villas nest in an enclosed courtyard. Graced with private pool, the villas boast vibrant colours, and meticulous details with intricate inlay work, and mirror-worked surfaces. Large bathrooms with a sunken bath-tub, rain-shower, a private pantry, premium amenities & WiFi top up the charm.
*Rates Exclusive of taxes
Awards
2021 Travellers' Choice Best of the Best Award
Ranked at #25th in India by TripAdvisor Traveller's Choice Awards 2021.
Located just on the outskirts of Jaipur at an half hour drive, Devi Ratn, Jaipur is an ideal location for a weekend getaway from Jaipur. At 268 kms, our luxury hotel in Jaipur is also the perfect destination for a blissful getaway from Delhi. Enjoy our warm hospitality and service that make you feel at home. Explore the all meals inclusive 4D Travel offer to plan your next stay.