VIEW PHOTOS (1)
Gateway Varkala-IHCL SeleQtions-The Pandal
Max Capacity : 350
"Semi open, large area to do unique set ups, can be used for games and team building activities"
It is one of the most prestigious wedding venues in Varkala. The Pandal is also highly suitable for informal parties and corporate launches. This Wimbledon styled banquet space can easily accommodate up to 350 guests.
Dimension:
121.6 ft X 60.8 ft
|
Area:
6000 sq. ft.
|
Height:
NA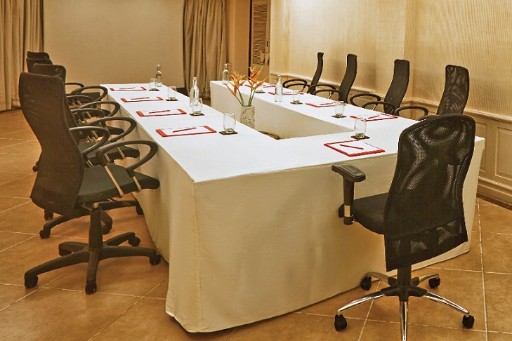 VIEW PHOTOS (1)
Gateway Varkala-IHCL SeleQtions-Banquet Hall
Max Capacity : 40
"Sound proof, WiFi enabled, Comes pre-equipped with basic AV tools"
Perfect for corporate presentations and boardroom meetings, the Conference Room at The Gateway Hotel Varkala is equipped with all the modern business amenities like an LCD projector, whiteboard, a podium, flip charts and an efficient staff. This room can easily accommodate up to 40 guests.
Dimension:
42.5 ft X 13.4 ft
|
Area:
546 sq. ft.
|
Height:
8.2 ft